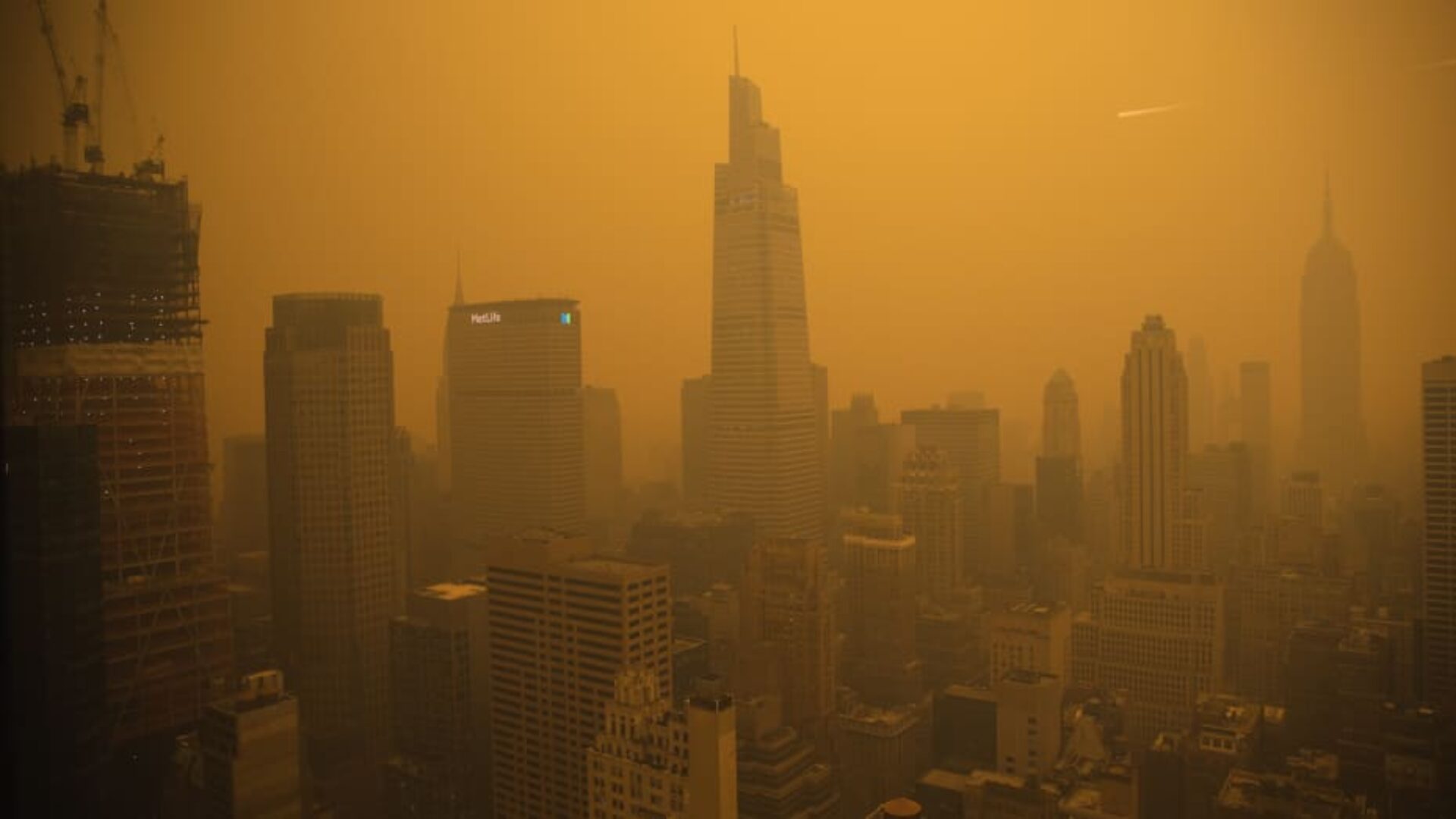 The New York Air Quality Is A Reflection Of Climate Change
For Gen Z'ers the importance of environmentalism is at an all time high
The air quality in New York has opened up a larger conversation around climate change after wildfires developed in Canada after dealing with a spread from the western provinces.
According to IQAir, the city currently has an Air Quality Index of 160, categorized as an "unhealthy" amount, meaning that some people may experience health effects. This new ranking makes New York City's air quality extremely severe.
"We've deployed more than 600 U.S. firefighters, support personnel, and equipment to support Canada as they respond to record wildfires – events that are intensifying because of the climate crisis," President Joe Biden tweeted. "It's critical that Americans experiencing dangerous air pollution, especially those with health conditions, listen to local authorities to protect themselves and their families."
According to the National Weather Service, Air quality has plummeted across much of the northeast as smoke from wildfires in Canada moves south. Poor air quality can be hazardous.
The conversation surrounding climate change and environmental health is at an all-time high because now Gen Z sees the negative impact in real-time. "We're at the forefront of experiencing the climate crisis and environmental degradation," Environmental activist Wawa Gatheru told GU.
As we witness the environment's decline, the time has come to continue to have conversations surrounding the world's health regarding climate control.
Read 'How Climate Change Affects The Black Community'
"For June, warm and dry conditions will increase wildfire risk in most of Canada from British Columbia and Yukon eastward into western Quebec and the Atlantic region," Canada's government said. "During July, wildfire potential is expected to expand into Yukon, although the eastern edge will recede from western Quebec into central Ontario."
New York City Mayor Eric Adams indicated that schools would be open and urged all students to attend, but he stated that schools would not be holding outdoor activities.
"We recommend all New Yorkers limit outdoor activity to the greatest extent possible," Adams said. "Those with pre-existing respiratory problems, like heart or breathing problems, as well as children and older adults, may be especially sensitive and should stay indoors at this time."
Overall, the impact of climate change is getting real, and it's up to the next generation to implement real conversations about how we take care of the planet.
About Kenyatta: Clark Atlanta University and Medill School alumna Kenyatta Victoria is the Girls United writer covering everything from news, pop culture, lifestyle, and investigative stories. When not reporting, she's diving deep into her curated playlists or binging her favorite comfort shows.