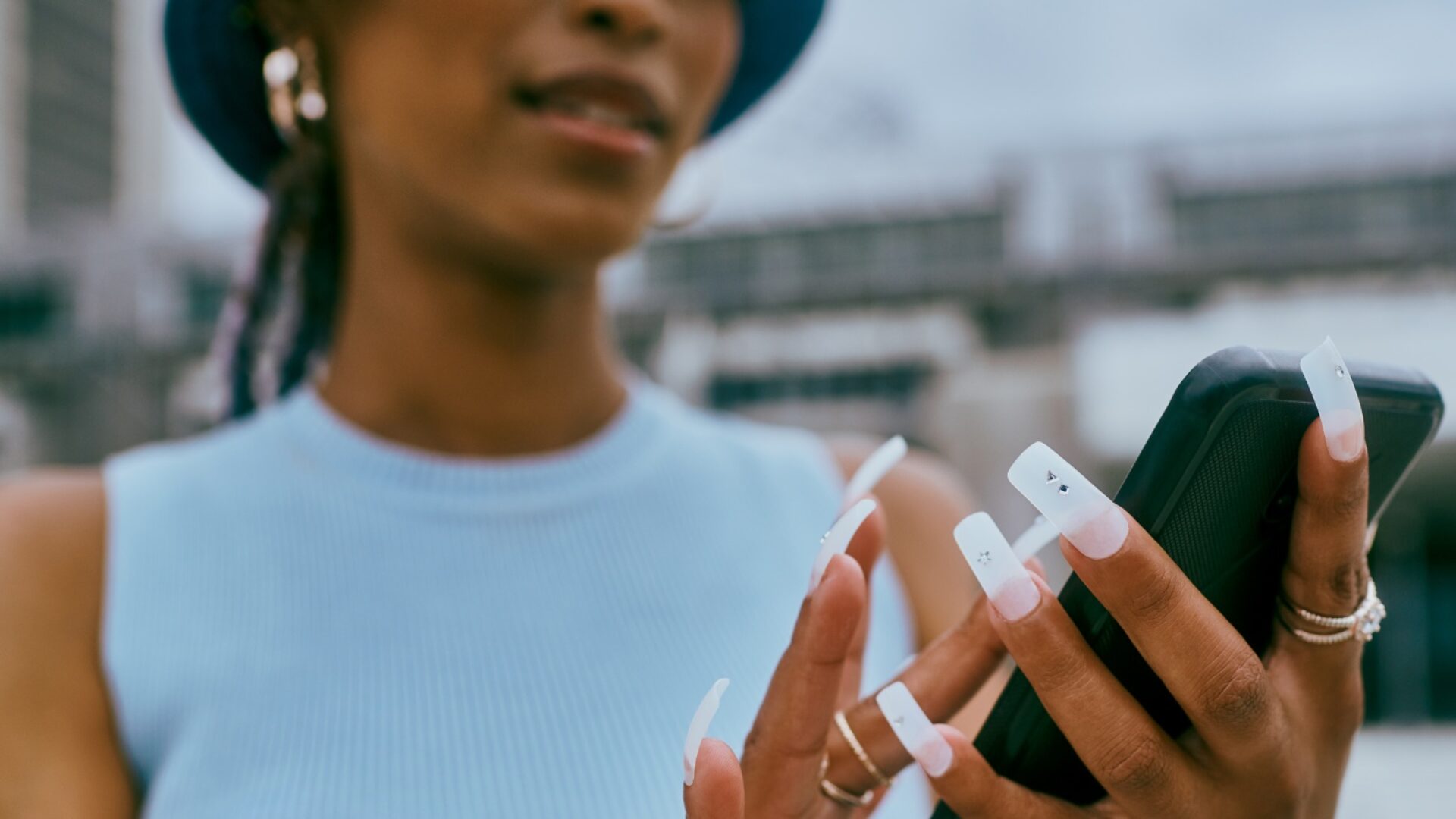 To Nail Cycle or Not? Experts Weigh In
We got all the tea on nail cycling
It's a new day, so a new trend has arrived in the beauty space: nail cycling. This trend is the notion that a break is needed from services or products occasionally to let them breathe.
Growing up, we always hear the phrase of letting things breathe and giving your maintenance a break, whether it's about your hair, skin or fingernails.
"If you want to keep your nails healthy, regular manicures actually help," said CND Co-Founder Jan Arnold. "If you have weak nails and experience breakage, it's actually best to always keep your nails coated. The concept that nails need time in-between manis to "breathe" is unfounded."
Read 'The Perfect Nail Polish Colors To Try Right Now'
Although it's hard sometimes to keep our maintenance up, according to Arnold, getting regular manicures positively impacts health. She debunks the myths
"To keep your nails healthy, regular manicures with products that focus on the care of the nail, like CND SHELLAC, will help protect them, not harm them," she told GU. "Problems can result from incorrect preparation and/or removal of the service—not the product itself."
Read 'What Are Aura Nails & Why Are They Everywhere?'
In regards to giving your fingers a break, it's best to tend to your needs at home rather than constantly being in a salon under UV lights. According to the FDA, exposure to UV radiation can cause damage to your skin, especially if you're exposed over time. For example, it can lead to premature wrinkles, age spots, and even skin cancer.
Overall, nail cycling can be beneficial for those with weaker beds. Keeping your nails coated with alternatives like cuticle oils and conditioners can help the health of your fingernails over time. "The oil penetrates its way down, not only through the natural plate but also through any product coating that might be attached to the top layers of the nail," Arnold said.
About Kenyatta: Clark Atlanta University and Medill School alumna Kenyatta Victoria is the Girls United writer covering everything from news, pop culture, lifestyle, and investigative stories. When not reporting, she's diving deep into her curated playlists or binging her favorite comfort shows.