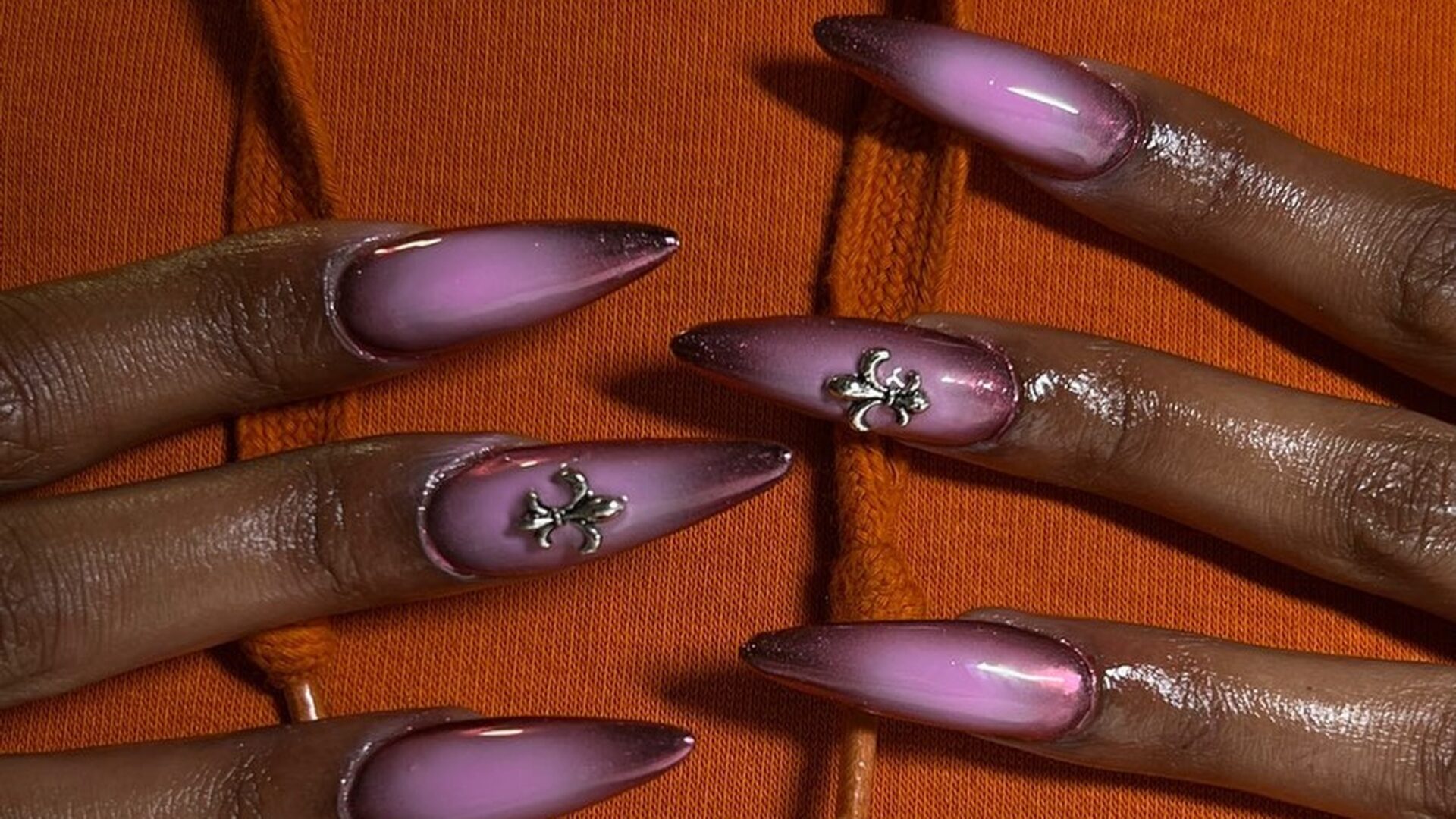 What Are Aura Nails & Why Are They Everywhere?
A nail trend that passes the vibe check.
As a collective, we know expressing ourselves through our nails isn't new to us– it's true to us. This is why aura nails, the latest nail art trend, fits right up our alley.
What are aura nails?
Aura nails combine a number of bright colors that represent a person's overall energy and essence. The trend comes from aura readings/aura photos and expresses the different elements of a person's physical, mental, spiritual, and emotional health. Basically like a modern-day mood ring.
Every individual radiates a low level of electricity known as an electromagnetic field. As a result, a person's aura can be seen and at times even felt by others.
What are the different aura colors and their meanings?
Although ever-changing, aura colors reflect real-time moods and emotions. Don't have time to grab a reading before heading to the salon? Here's a breakdown of the different aura colors:
Red: This color is connected to those that are grounded, energetic, and willful. Red auras typically relate to our connection with the physical body. It's also the color of the root chakra. Mind Body Green reports, each chakra is associated with a color, and understanding the chakra colors can help when deciphering your aura. A decent amount of red in an aura means your root chakra is stable and unblocked.
Orange: An orange aura is ruled by emotions. Those with orange in their auras are often creative, sensual and sociable. Splash some orange on your nails if you're looking to express how you truly feel.
Yellow: It comes as no surprise that yellow is connected to happiness and overall positivity. According to Rose Aura, if your aura is bright yellow, you're a natural leader with high levels of energy and strong self-esteem. Adding yellow to your nails can also help with productivity.
Pink: Who doesn't love pink? Pink auras represent love in all its forms. Show yourself a little TLC and a little pink to your nails.
Green: Just like nature, this color represents growth, openness, and the power in vulnerability. Like pink, green is another color associated with love and also the heart chakra.
Blue: This color signifies intuition and trusting one's self. Mind Body Green, explains that blue is the color of the throat chakra, which relates to expression and truth. When your throat chakra is clear and flowing, the blue in your aura signifies the outward expression of the insights you hold inside. However, a murky blue aura could mean that you are having difficulty expressing your truth.
Violet: Tap into your higher and more artistic self with a pop of violet. People with violet auras are said to be visionaries with a high sense of originality. What better way to project this than with your nails?
How to do aura nails?
Now that you have the breakdown of each color, let's talk application! Aura nails look pretty simple but can be a little trickier to create if not equipped with the proper tools. Most professional nail techs use an airbrush or blooming gel polish to help achieve a clean multicolor scheme. However, if you're looking for a more cloud-like appearance grab a wedge beauty sponge, your favorite nail polishes, and get to work!