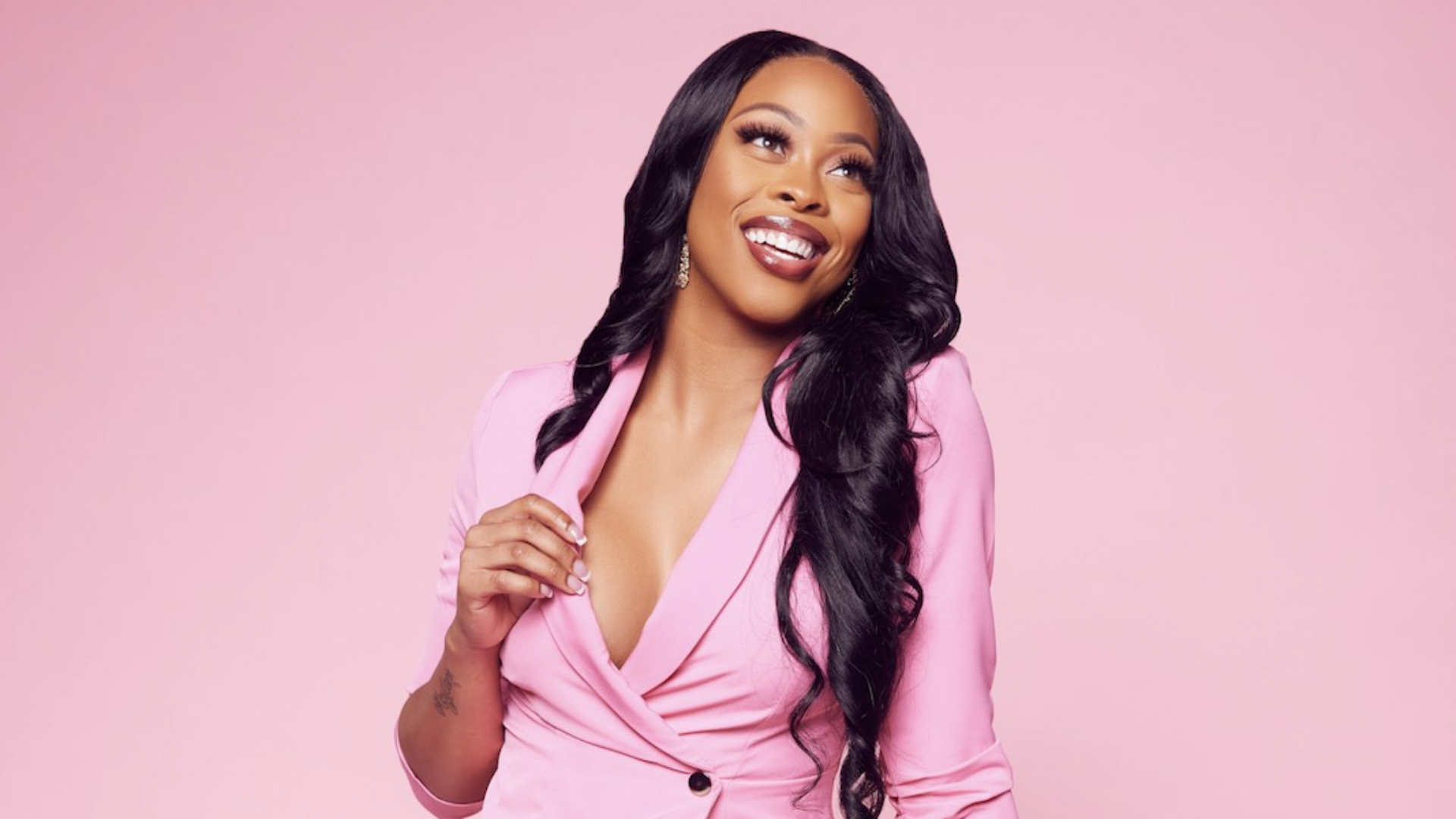 How This Black Woman Achieved Success As An Esthetician
"Don't be afraid to start your business," Miara Bryant, the founder of the Lash Vault, says.
Black women are seeking to improve representation in the beauty industry. One group making this happen is the Black estheticians going into business for themselves. Meet Miara Bryant, the founder of The Lash Vault, an Atlanta-based eyelash extension business.
Rather than use her marketing degree to create campaigns for a major corporation, she decided to use her skills to create something of her own. The 25-year-old entrepreneur has big dreams—her studio's success has encouraged her to expand into a full-service spa in the future.
A passion for the beauty business prompted Bryant to launch The Lash Vault. "I was trying out several things in the beauty industry, and I was not happy with them," she says. "I tried doing hair and makeup, and finally, someone told me I should look into lashes. First, I sold falsies (lash strips), then I started doing eyelash extensions."
Bryant also sought to provide a space where customers can receive excellent service, healthy extensions and leave looking beautiful. It's safe to say she's accomplished her goal and is looking to share the secrets of her success with others.
Essence Girls United spoke with the entrepreneur to learn more about being the head of a lashing business.
ESSENCE GU: Did you know your degree in marketing would lead to you starting your own business?
Miara Bryant (MB): I absolutely did not. It's amazing to see everything I learned in undergrad come full circle and play a part in my business now. I thought I would be working a nine to five in a marketing department, and I am glad I didn't because I needed the time to figure out what I wanted to do. I like the entrepreneurship of marketing, and I love branding, which I'm focusing on for The Lash Vault.
ESSENCE GU: Tell me about the process of acquiring a space for your business.
MB: The process can be daunting because there's a lot that goes into it. I had to find a place that matched my needs. Then I needed to make sure it was close to where I lived while still in an area that my clientele could reach. Finally, after I found one I liked, there was an application process, and a deposit required. I've been in the same building for three years. However, I've moved to different spaces according to my needs.
ESSENCE GU: What does a typical workday look like for you?
MB: My day starts at 9 a.m. and ends around 5 p.m., from Tuesday to Saturday. I take anywhere from 6-7 clients [daily], and I try not to do more than that to preserve the quality of the work, so I don't get tired. After I finish with my clients, another part of my day-to-day workload is posting good content to my business page and responding to inquiries.
ESSENCE GU: How has lashing helped you financially?
MB: Doing lashes has created a huge opportunity for financial freedom for me. Once I started retaining my clientele, I was in charge of how much money I wanted to make. I can open and close my books on my own terms without money being an issue. I was making some content for my page, and it required me to research the average price of a full set of lashes. The average price in the United States is $200 — $200 when you're doing five people a day is a lot of money.
ESSENCE GU: Content for your page, so you run your business and Instagram? You are a one-woman show.
MB: Yes, the hardest part is making time. I tried to hire companies to run ads, make content, and post on my page, but I found that they could be unreliable. I can post things on my page immediately if I want, without waiting for the company to do it, and it saves me money. I also have a website where I post my products.
ESSENCE GU: You do lashes and manage your Instagram profile, but you also run your online business. Why did you choose to start this?
MB: I want to become a supplier because I do not want to do lashes forever. When I open my beauty spa, I want to hire people to do lashes and other beauty services. I am currently talking to investors and looking for buildings. Eventually, I want to become a business consultant, which is why I choose to do everything myself—it gives me hands-on experience.
ESSENCE GU: What steps did you take to locate vendors to purchase your supplies?
MB: I do my research and contact vendors directly, explaining what I'm searching for and requesting pricing and samples. Brands have approached me about becoming a brand ambassador, but I am now expanding my line. I will add individual lashes, tweezers, glue, and tape to our existing strip lashes.
ESSENCE GU: What advice do you have for young girls who want to become lash techs but do not know how to start?
MB: Don't be afraid to start your business. If I started four years ago –– when I thought about my beauty spa, I would have been done with school quicker. I've seen people with business in their bio for years and never done anything with it. Things may start slow, and some people may not like your product but do not give up. Also, do not be discouraged when you take an L (a loss). I continue to work after losses and figure out how to market to people better.