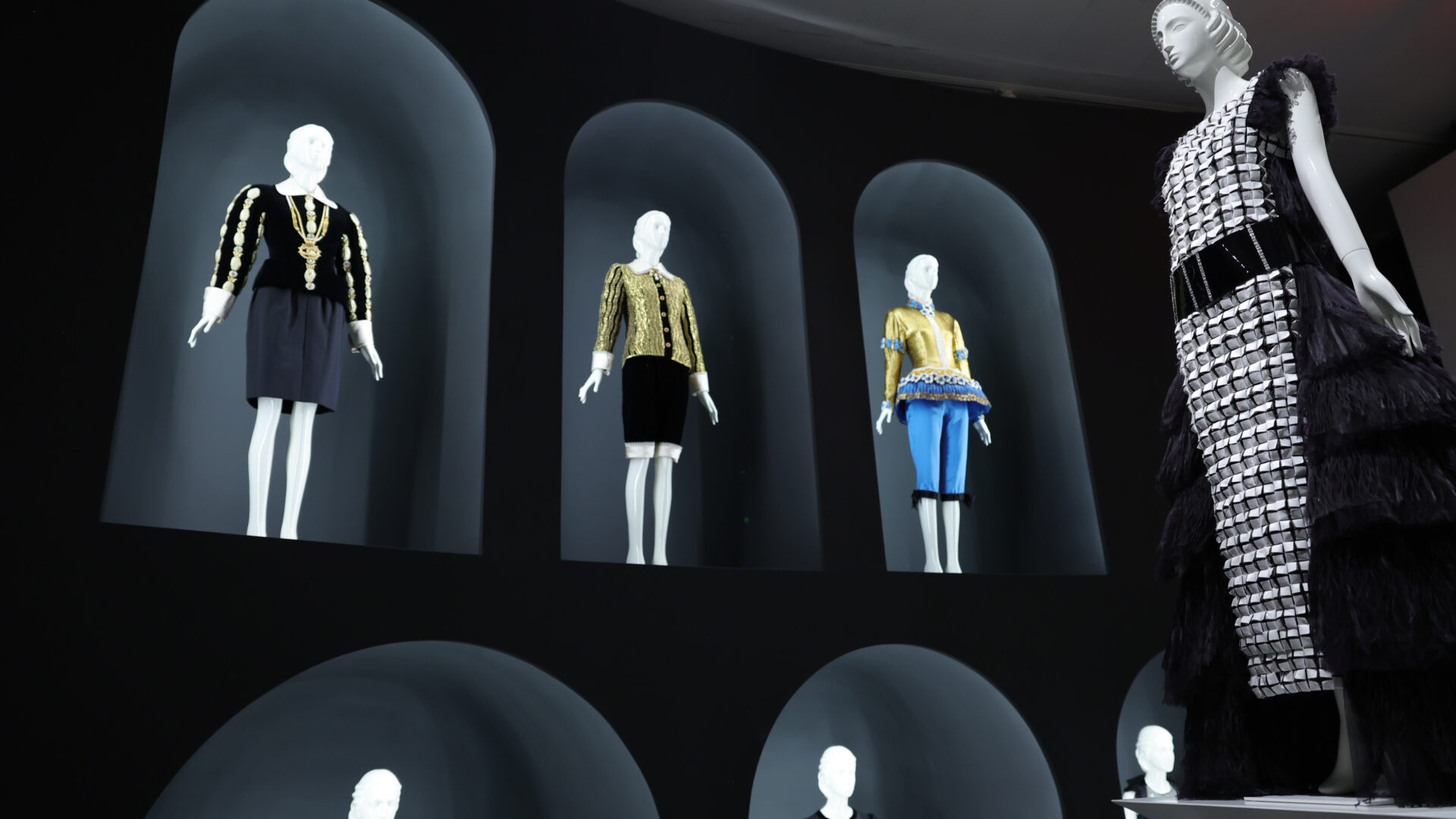 Met Monday: Here's Who We're Hoping To See On Fashion's Biggest Night
From Ice Spice to North West, these newbies might make it to the historic steps.
The day has finally arrived, fashion's biggest night. Fashion Weeks worldwide don't compare to the one time our favorite celebrities, legendary and upcoming, come together in New York to flaunt a very expensive ensemble. For months, designers have been scurrying to balance new collections and a show-stopping piece, dedicated to the Karl Lagerfeld theme, their appointed star will pose for Getty Images, social media, and the press, hoping their look makes it beyond Tuesday. 
Read "Cardi B Wore A Mile's Worth Of Versace Gold Chains At The 2022 MET Gala"
As we anxiously await the ones who always come through, like Rihanna and Zendaya, we're gearing up for the newbies that'll hit the carpet or that we hope to see. Whether they post subtle hints on Instagram like Ice Spice and North West or have proven tens across the board lately with their styles like JT and Marsai Martin, we've curated our top celebrities overdue for a Met debut.
If any femcee is trailblazing the charts and the timeline, it's Ice Spice. In less than a year, the Bronx-based rapper has been featured in campaigns for Ivy Park Skims and Heaven by Marc Jacobs and snagged a partnership under Nicki Minaj's new music label. Adding to the Met suspense, she's hinting at a new collaboration with Vogue and eBay ahead of the night. We expect nothing less than New York flair and ginger tresses as she levels up on the carpet. 
Who can influence grown women to recreate a look from a three-year-old? North West. With a pure eye for fashion, the now nine-year-old has been on every mood board, from flaunting her father's unreleased line at Paris Fashion Week to her gothic Dolce & Gabbana look for Auntie Kourtney's wedding. After being paparazzi wearing vintage Chanel pieces, is the stylist to be making her carpet debut? We can't wait to see. 
Every time a photo of Tems makes it to the net, everyone is enraptured by the allure of her beauty and looks. She, too, has had a successful breakout year, starting with her feature on "Essence" by Wizkid. More recently, she sang alongside Rihanna's comeback track "Lift Me Up," which scored her nominations at the Oscars and Golden Globes. While it hasn't been confirmed whether the Nigerian songstress will pose at the Met, we still hope. 
According to Twitter, Latto has officially entered her superstar era. Her mainstream momentum is picking up pace from her Apple Radio debut to a viral Coachella performance. As she converts to larger platforms and main stages, the "Lottery" rapstress has earned her spot on the Met. Our guess? She's flaunting her signature honey-blonde hair with an exaggerated ensemble to match her newfound fame. 
Little Diane on Black-Ish is now Big Marsai, and we're here for it. After gracing the stage in a royal heavy jeweled mini skirt coordinated designed by Dolce & Gabbana, her rise in fashion has started making its viral rounds. Her recent Y2 K-inspired photoshop nearly broke the internet, proving she's entering a grown era as she takes on new film and business opportunities. As we're hopeful her team got the Met invite, we can't wait to see her grace alongside her TV sibling Yara Shahidi. 
You might think it's the Mandela Effect, but Doja Cat wasn't at the Met last year. While providing her brilliant stylistic choices may be unnecessary since her Say So debut, the "Need To Know" star has since shattered the glass ceiling and possibly surpassed Rihanna-level fashion, which is a challenge. Although we can't guess what she'll wear, we can bet our entire bank account that it will be extraordinary. 
The girl group era has now been revived, thanks to the UK. Flo is doing everything right from the Y2K aesthetic, vocal range, and fashion. Pulling on season and custom looks from Mowalola, Rick Owns, and Masha Popova, this dynamic trio pushes through the fashion portal with the breeze. If they make a statement on the steps, we're hoping for Destiny's Child-inspired matching array to spark coverage and retweets for the next generation. 
Blue Ivy Carter
With rumors of Beyonce's presence swirling, it's only fitting that the social media-appointed manager is in the room. Not new to high society functions, galas, or parties, Blue's debut would be just as legendary as her Grammy win. Now that she's older, we don't see a matching set to the Renaissance multifaceted. However, we wouldn't be surprised to see a miniature version of the Balmain collab strutting through the Met. 
One rapper that has been showing off her styling skills and doing a superb job at it is JT. One-half of the City Girls crew has been showing signs that she's been tapping into the wide lane since dating one of music's most fashion-forward rappers, Lil Uzi Vert. In March, she became the face of the sultry yet flirty label Poster Girl for their Spring/Summer campaign and was seen posing up flicks with model Alton Mason. Will the Floridian rapper grace the cameras? We'll find out tonight.