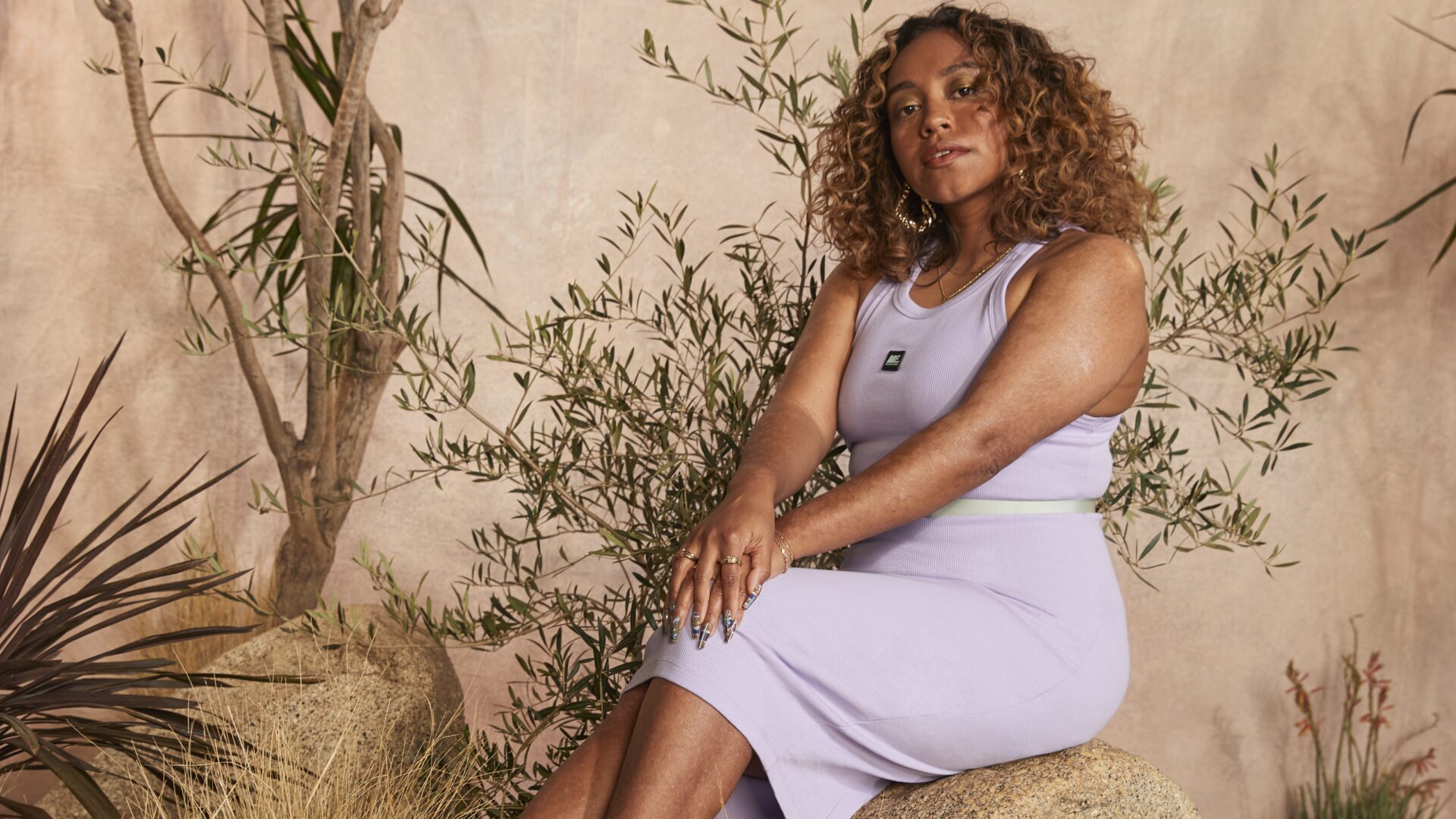 Designer Melody Ehsani Launches Exclusive 'Everything You Think Is True' Collection
The collection is available exclusively at Foot Locker.
Melody Ehsani has always been known for going outside the box when it comes to her designs. From the quickly sold-out Air Jordan 1 Mid Fearless kicks to her bestselling ME. Rose hoodies and sweatpants, Ehsani keeps the girls on their toes every time she announces a new drop, collaboration, or collection. Now, the designer and the Creative Director for Foot Locker's women's business has launched her new collection – Everything You Think Is True – exclusively at Foot Locker.   
"It's really all in the name," Ehsani told Girls United about the inspiration behind the collection."Our realities can be shaped so much by what we think of ourselves. I wanted to create more awareness of us as more than physical beings with the power to transform all the junk that we've inherited." Pieces from the Everything You Think Is True collection include the ME Transformation Fleece Crew, ME Symone Dress, ME Fleece Boxer Short, and ME Plaid Transformation Polo, all retailing between $35-$60 and ranging between sizes XS to 3XL.
According to a press release sent to Girls United, the collection was also inspired by the motto: "energy cannot be created or destroyed, only transferred or changed," while featuring designs and patterns inspired by nature from butterflies to Earth tones just in time for spring fashion. Ehsani continued as she explained the collection's relevance to the warmer seasons, "The silhouettes and colors usher in a new happy feeling after winter. I used a lot of butterflies in the pieces too."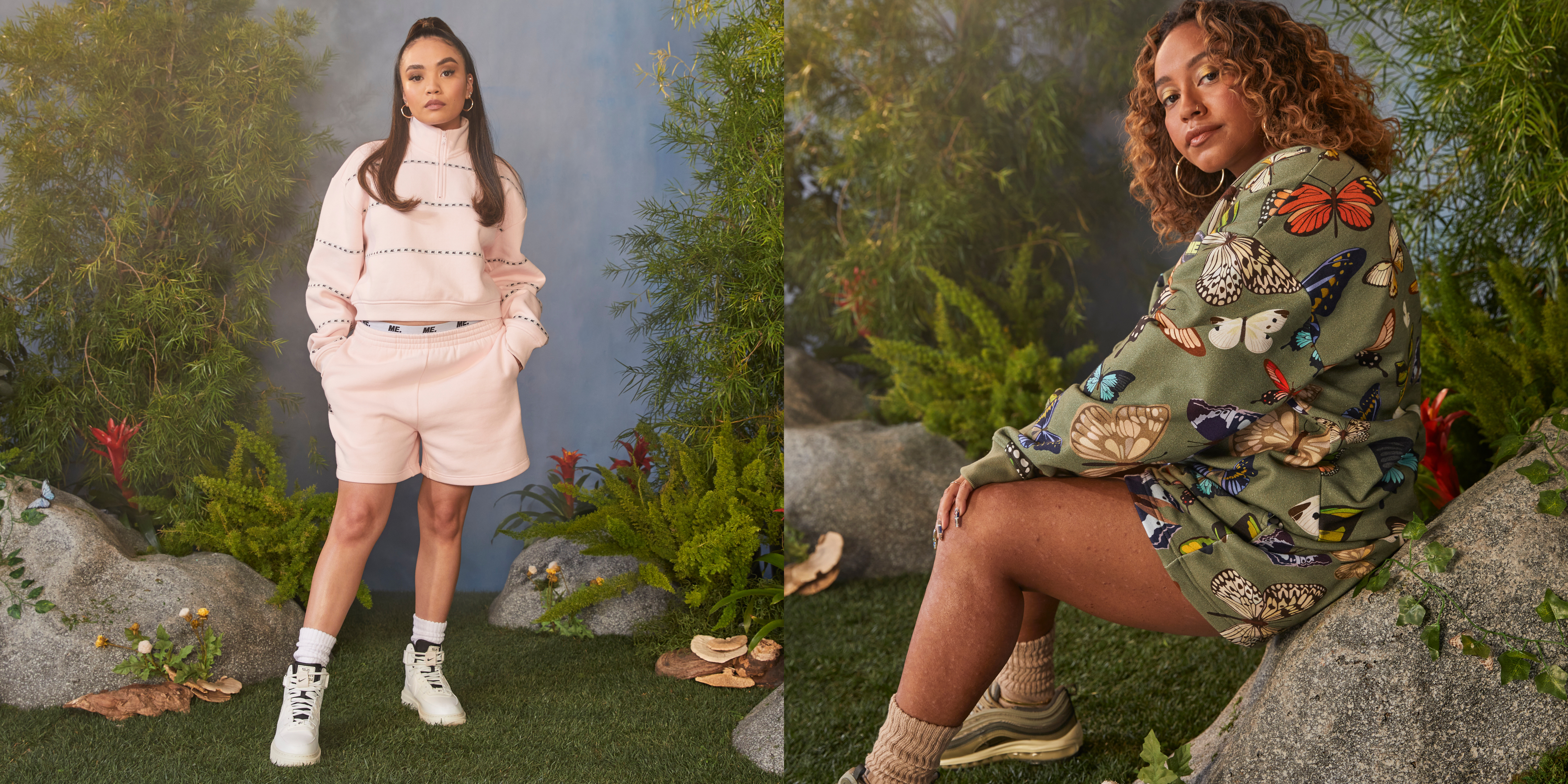 As noted by Ehsani, the apparel collection can be paired with a variety of sneakers as demonstrated on the models. "What's great about these pieces is that you're open to a wide range of sneaker options. Personally, I'm drawn to the classics, a good pair of Air Force 1's, Air Max 97's, or Air Jordan 1's," she suggested to Girls United readers.
The Los Angeles-based style visionary was named Foot Locker's Creative Director of Women's Business in March 2021, when she was officially appointed to "amplify the Foot Locker brand to the female consumer as a leader in the streetwear world through content and product development," according to an official press release via PR Newswire. Furthermore, Ehsani will "design quarterly apparel capsule collections as well as curate an ongoing selection of Nike and Jordan products," with her first official capsule as Creative Director of Women's Business launching back in Summer 2021 for Foot Locker's "No More Next" virtual festival.
"My hope is that it's a blazed trail for a role that wasn't there prior to me. However, it's not lost on me that there have been many before me that created the opportunity for me to be able to step into the space in the way that I have," Ehsani shared with Girls United about her dream for women in the sneaker community. "My hope is that women continue to take up more space, their rightful space in the sneaker world, that they hold their own and most importantly create businesses and spaces in the world that incorporate women from the jump, not as an afterthought."
Photo Credit: Foot Locker