Converse Launches 'We Are Stronger Together' Campaign To Celebrate Women In Sneaker Community
The campaign launched in celebration of International Women's Day and Women's History Month.
Through Converse sponsored community engagement programs, the brand has served a total of 6,006 participants with 56% of those served being young women and gender-expansive youth. In celebration of Women's History Month, Converse is continuing its mission and purpose with the debut of its capsule collection of footwear and apparel, We Are Stronger Together.
"The We Are Stronger Together campaign is really a creative extension of our internal product creation approach and our commitment to offer our platforms and resources to both provide access and opportunity to young creatives and to authentically represent the communities that adopt our brand and products," said Ilana Finley, VP of Global Communications and Social Impact, to Girls United. Finley continued to praise Converse's alignment with the mission of Las Fotos Project, which she said, "really aligns to who we are as a brand of creativity and self-expression."
Converse partnered with its longtime collaborator and community impact partner Las Fotos Project for the campaign, while also teaming up with self-taught Salvadoran Mexican American photographer and creative director Thalia Gochez to shoot the campaign. Gochez, who is also a graduate of Las Fotos Project, previously worked with Converse on their ¡Mi Gente, Mi Barrio! campaign in September 2021, but for the 'We Are Stronger Together' campaign, she focused her lens on participants from the  Los Angeles-based organization. 
Converse and Las Fotos Projects have been in partnership since 2020 for community engagement projects in an effort to support Las Fotos Projects' mission "to provide accessible photography services to young female artists and gender-expansive youth," as mentioned in a press release provided to Girls United. Moreover, the two partners will "continue to equip young women creatives with the tools and access needed to tell stories of self-expression."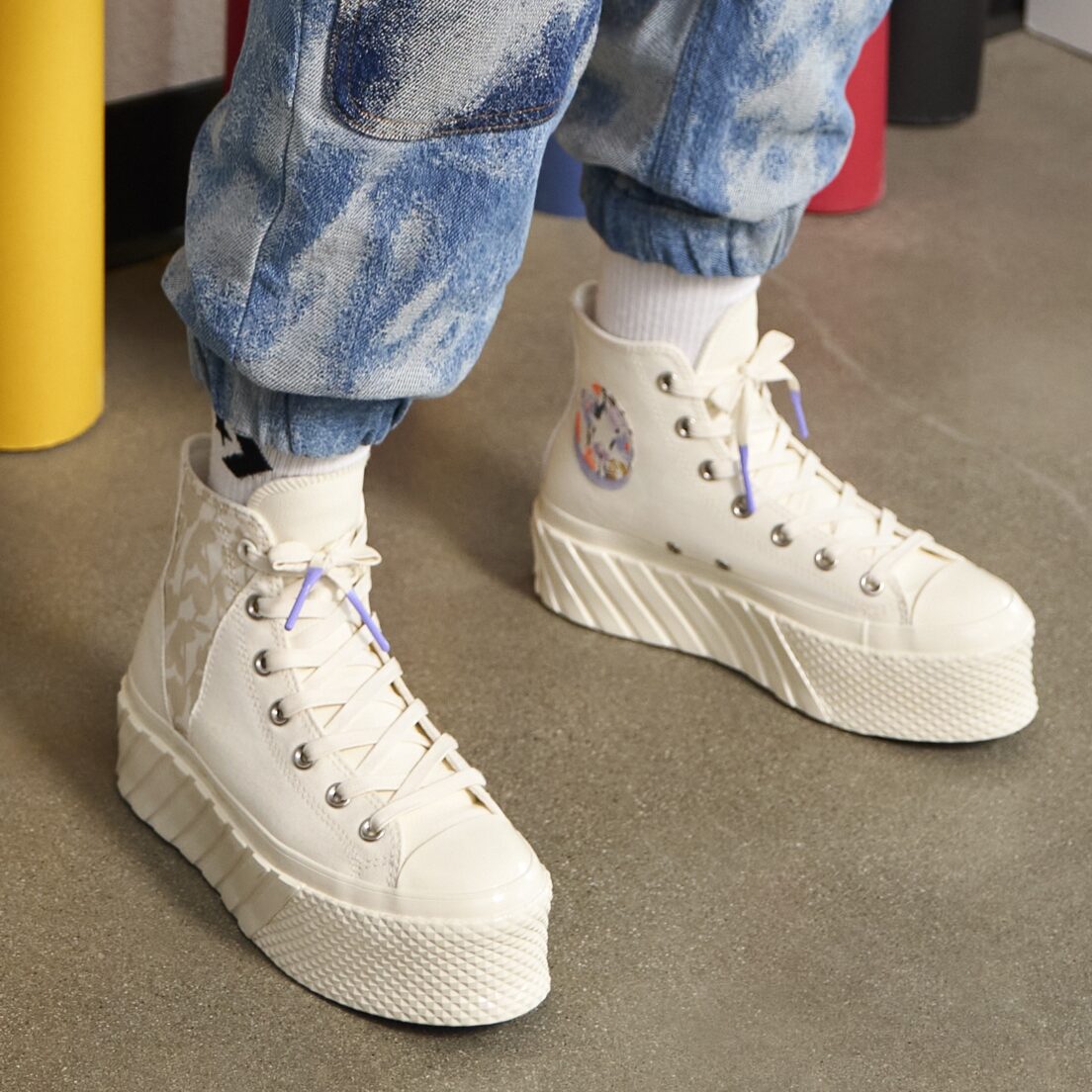 In celebration of Women's History Month, the 'We Are Stronger Together' capsule collection and campaign launched on Converse.com beginning on March 1. Product assortments include key styles from the Run Star Motion Ox, Chuck 70, and Chuck Taylor All-Star. We spoke with Finley further about the campaign, the importance of highlighting women in the sneaker community, and more.
On Converse's dedication to supporting young women beyond Women's History Month:
"At Converse, we are passionate about seeking new ways to empower women inside our company and within our communities 365 days a year, but a couple of examples from the last year [and] really stick out. Throughout 2022, the Converse and Las Fotos Project partnership will continue to equip young women and gender-expansive youth far beyond Women's History Month and continue to show appreciation for women and our community impact partnerships."
"In 2021, we kicked off a collaborative series with artist-led collective For Freedoms called Hear Her Here in Los Angeles. Through Hear Her Here, we continue to celebrate the voices of local Black femme creatives and give them space for their stories to be told – from salons and public activations to commissioning murals in historically Black LA neighborhoods. We continue to offer our product as a canvas for diverse female creatives and designers from around the globe. Our roster of collaborators includes both emerging and established partners ranging from actors Millie Bobby Brown and Issa Rae, interior designer Sheila Bridges, photographer Shaniqwa Jarvis, and pro-skater Alexis Sablone."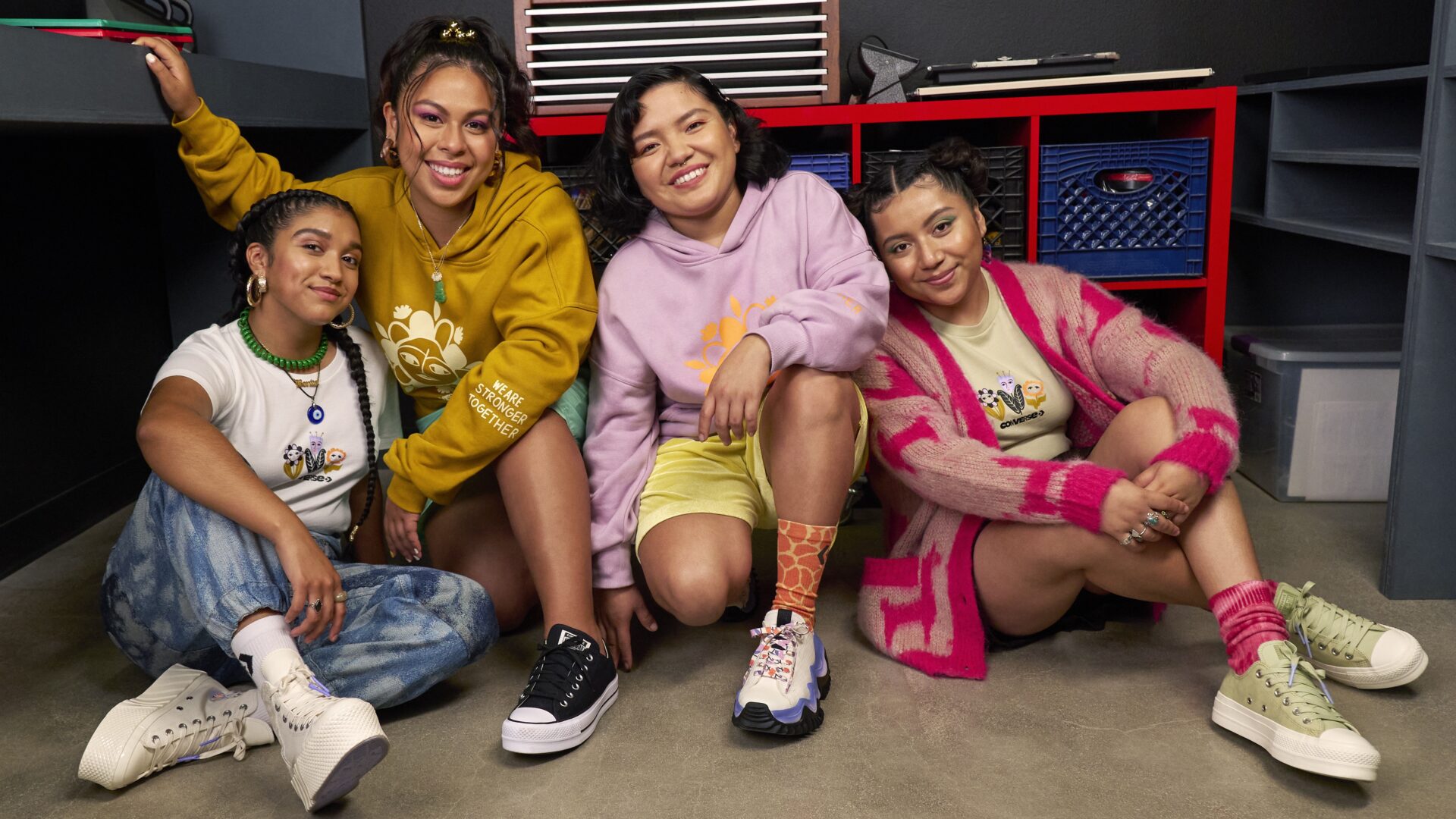 On the importance of celebrating women in the sneaker community:
"It's important to celebrate women in the sneaker community day-in and day-out, beyond just a 31-day period each year! Having worked in the sneaker industry for more than 20 years, I've personally seen and worked with so many of the incredibly talented and driven women who continue to drive the industry forward. They may not have always been made to feel a part of the bigger conversation – that's why it's important to continue to progress and amplify. At Converse, we're fortunate to have a leadership team full of women driving the brand and business – from our CMO to our COO to our VP of Footwear – we are at the table. With that, there is a shared responsibility to demonstrate to our teams and to women within the sneaker community that you can sit in these seats, you can help to build and drive new legacy while elevating different voices and perspectives along the way."
"As it relates to product, each Women's History Month, an all-female team at Converse comes together to create an expressive seasonal capsule that is for her, by her. Tapping members of the community is actually a model we employ for any product capsule that celebrates communities of consumers, whether it be Pride or LatinX Heritage Month. It showcases the diversity, passion, and creativity of our team. We hope this season's collection offered a fresh form of expression for all the strong, creative women out there."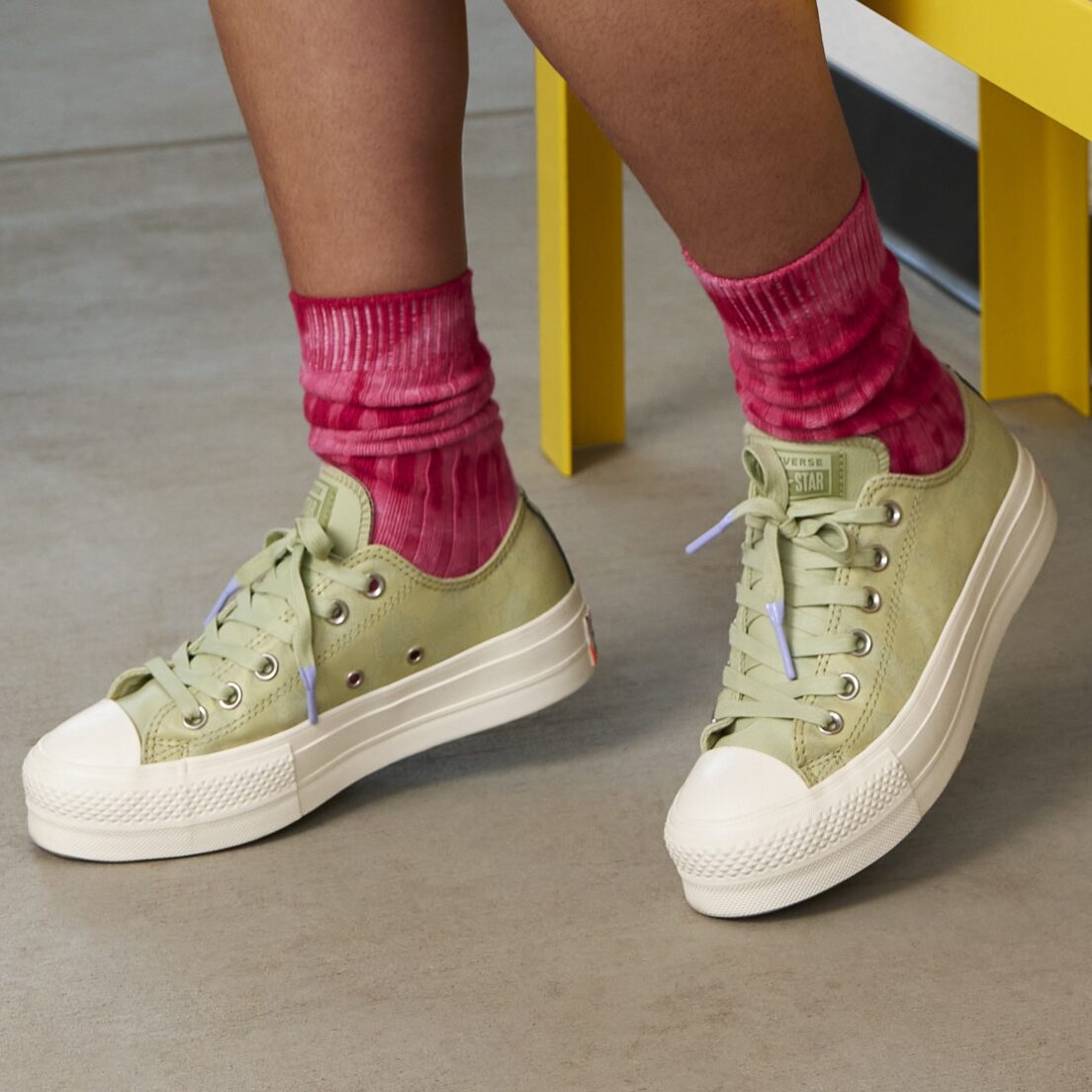 On how the fashion and sneaker industry can do a better job of elevating the voices of teen girls and gender expansive youth:
"It is exciting to see the conversations we're having now. The tone is more urgent and the actions more intentional than ever to drive lasting change and impact – not just for teen girls and gender-expansive youth, but across communities. As I've moved into the current phase of my career, I feel a strong desire and responsibility to build a new legacy, externally and internally. For years, we've been looking at every opportunity to bring more stories to life through our product. We are a brand that is uniquely welcomed by so many communities around the world; but how can our canvas sneaker help reflect their stories? We're also making a concerted effort to power creativity through our business by building pathways toward creative careers, from commissioning brand work to creating apprenticeships within our product and design organization."
"Internally, we want Converse to be a place where women, among others, see us as a place where they want to work, where they can advance and be championed in their careers, and ultimately where they are empowered to come as they are. To this end, we're investing in programming targeted at career development and mentorship while we stay equally committed to inclusive hiring and placing women at the highest levels of leadership. When we start by asking ourselves these questions, to push and stay committed to the progress day-in and day-out, I believe we're only going to continue to create opportunity and new pipelines for talented, driven girls and gender-expansive youth to soar."
Photo Credit: Converse/LaForce