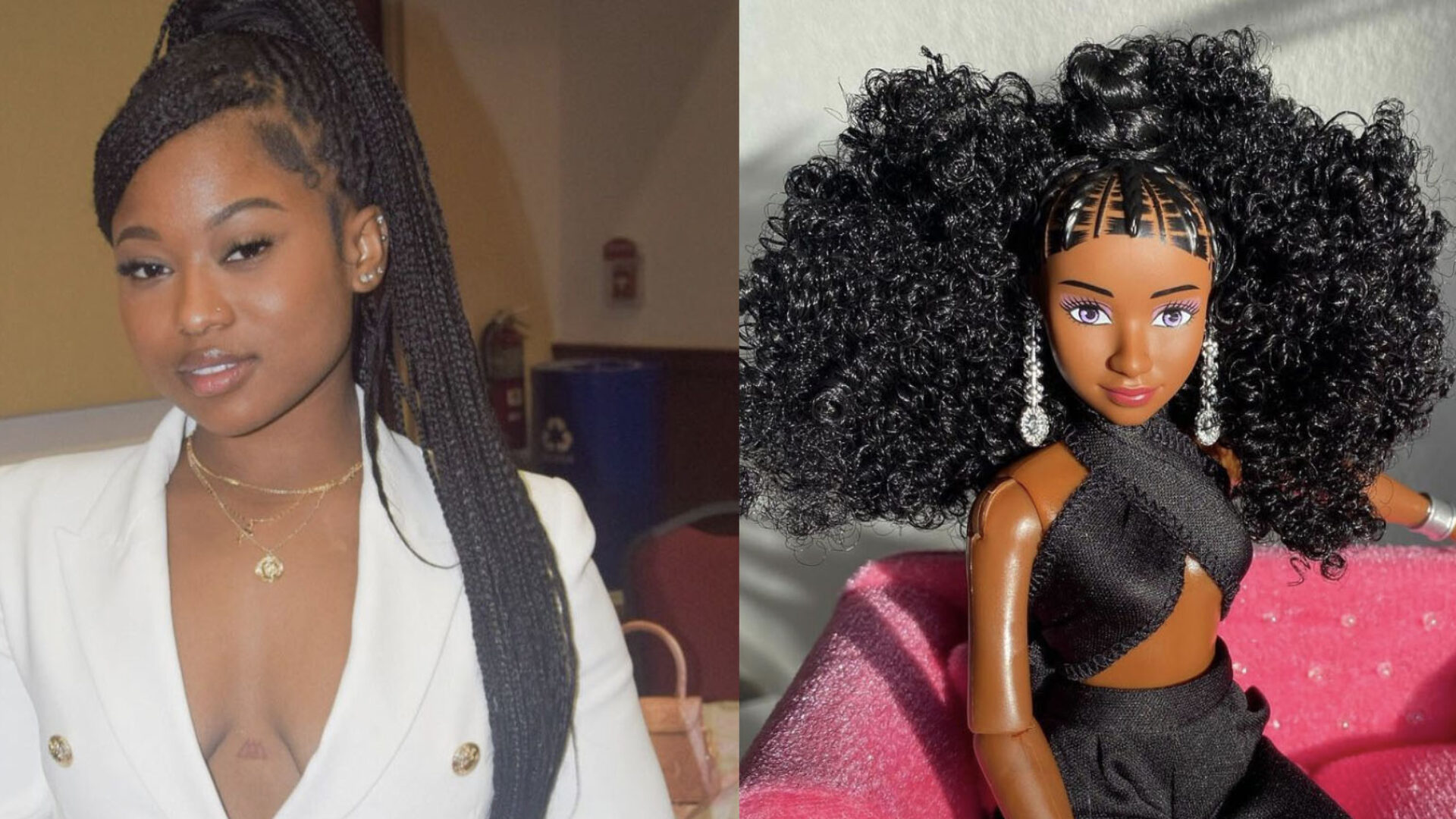 This College Student Created A Line Of Dolls To Empower Black Girls
Datreese Thomas' brand is called "The Melanie Dolls."
Datreese Thomas was inspired to embark on a journey of self-discovery following her struggles as a freshman student at the University of Houston. With her experiences as a Black woman at the forefront, Thomas decided to create her first business venture, dolls, and dedicated it to empowering young Black girls.
The economics major launched The Melanie Dolls in 2021 after funding the company completely on her own. Thomas shared how she failed to receive grants to fund her dreams, but she wasn't going to let that stop her. "Honestly, I have not acquired any support. I am like a self-sustained small business right now," Thomas said in an interview with AfroTech. "I've tried to apply for grants and different things to help with my business, but I've never ever been able to acquire any of that. I had to make a decision to say, 'Okay, I'm going to do this.' Me saying I'm gonna do this, is me giving everything."
The Melanie Dolls are founded upon three words — "Courage. Beauty. Self-Love". Their website features a page filled with mantras for Black girls.
"I wanted to help Black girls feel beautiful, gain courage, and just develop self-love. I do that by providing a product that helps young Black girls individually see themselves better. I truly believe the company I created is a clear reflection of the journey that I had to go through with myself," the 22-year-old also said.
Her "Breonna" doll is currently available for pre-order anticipated to be released in March 2022, though that is not the only thing we can expect to see. The company is also planning to launch the Angela doll, inspired by activist Angela Davis, later this year.
As a Black entrepreneur herself, Thomas is aware of the obstacles that Black creatives face when trying to build a name for themselves. In order to highlight these creators, Thomas is planning to launch a nonprofit organization called The Melanin Movement from a portion of profits from her company. This nonprofit will financially support creative talent in Black communities.