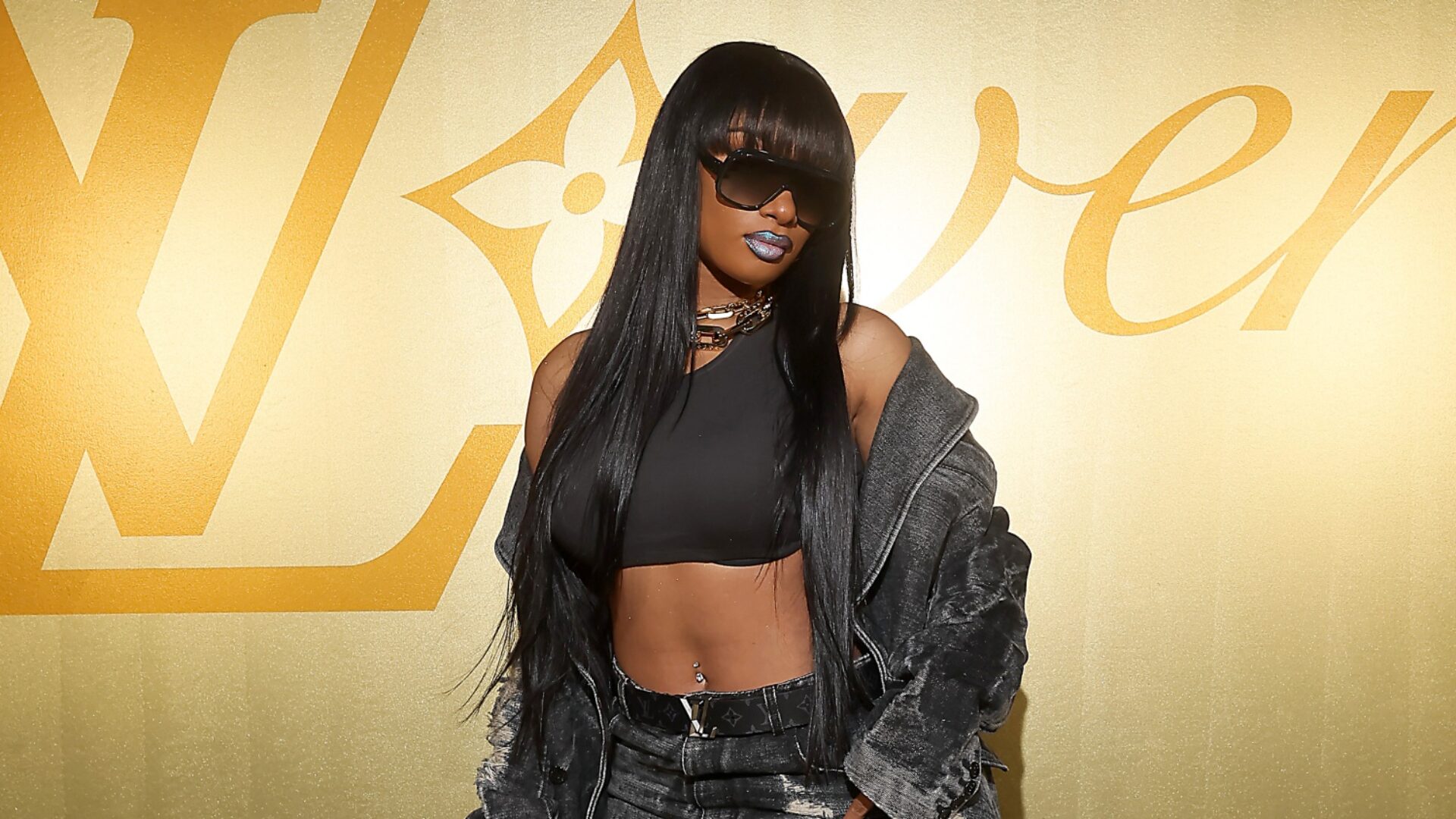 Megan Thee Stallion Sports New Look At The Louis Vuitton Show
The hot girl coach switches up her aesthetic in Paris
Megan Thee Stallion stepped out in Paris for the Louis Vuitton menswear fashion show for spring 2024.
Even though it's a hot girl summer, the 28-year-old decided to go grunge for the show as she sported distressed dark jeans with a matching oversized jacket.
She paired the look with a dark sleeveless crop top and Louis Vuitton accessories, including oversized dark sunglasses, chunky heeled boots and a bold LV belt.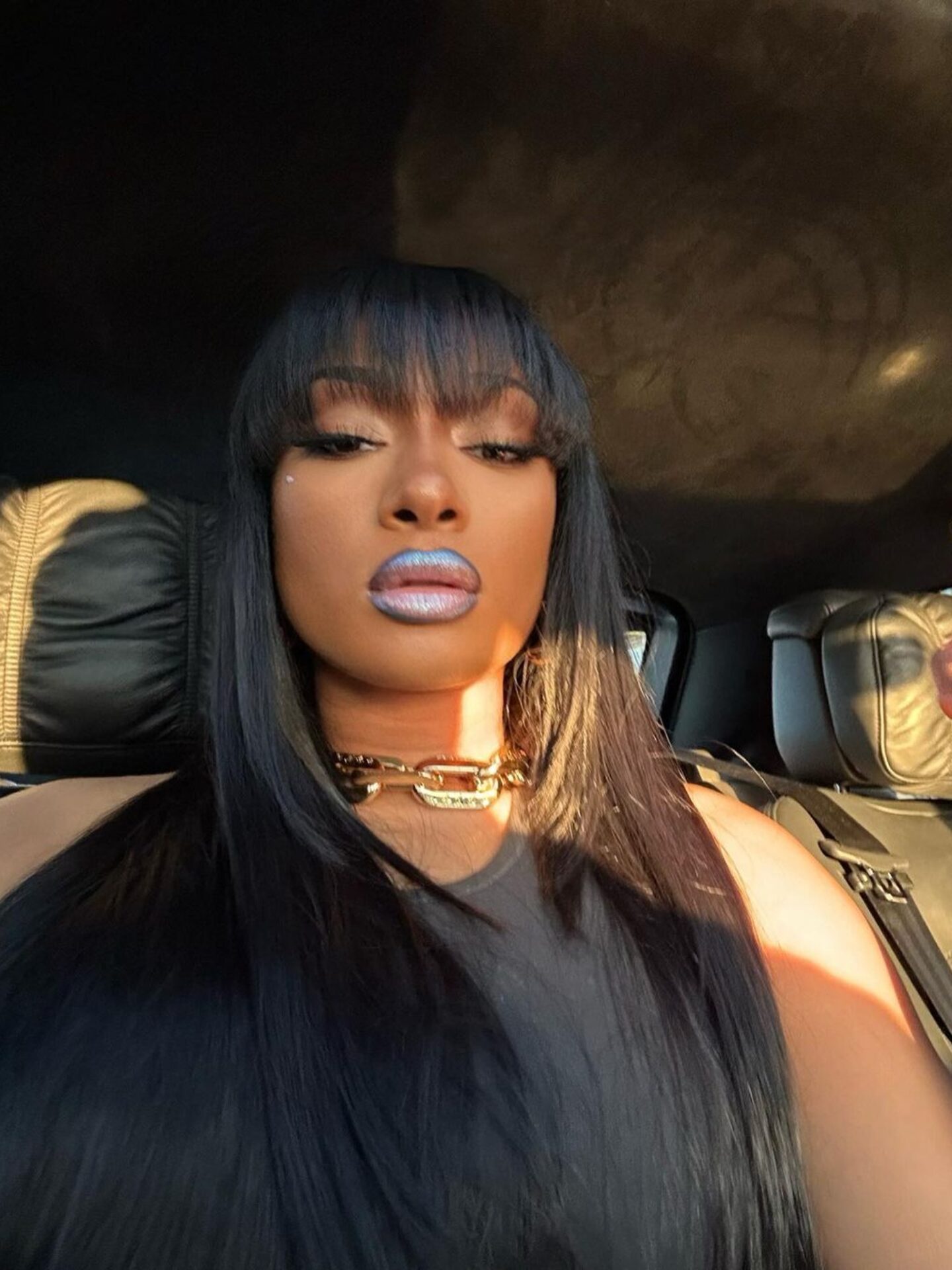 The raptress created a standout look with her lipstick choice for the show being an Icy iridescent blue combination that had the timeline going wild, ready to recreate the 1990s nostalgic look.
Of course, her go-to brand Revlon helped her create the daring look using their products. "Did a lil blueberry lip for the LV Fashion show @revlon," she captioned on Instagram.
Megan has been a global ambassador for Revlon since 2020 and continues to use their products to create flawless and clean looks.
"It keeps my glam looking flawless, especially during festival season when I'm on stage and performing in the summer heat," she told InStyle.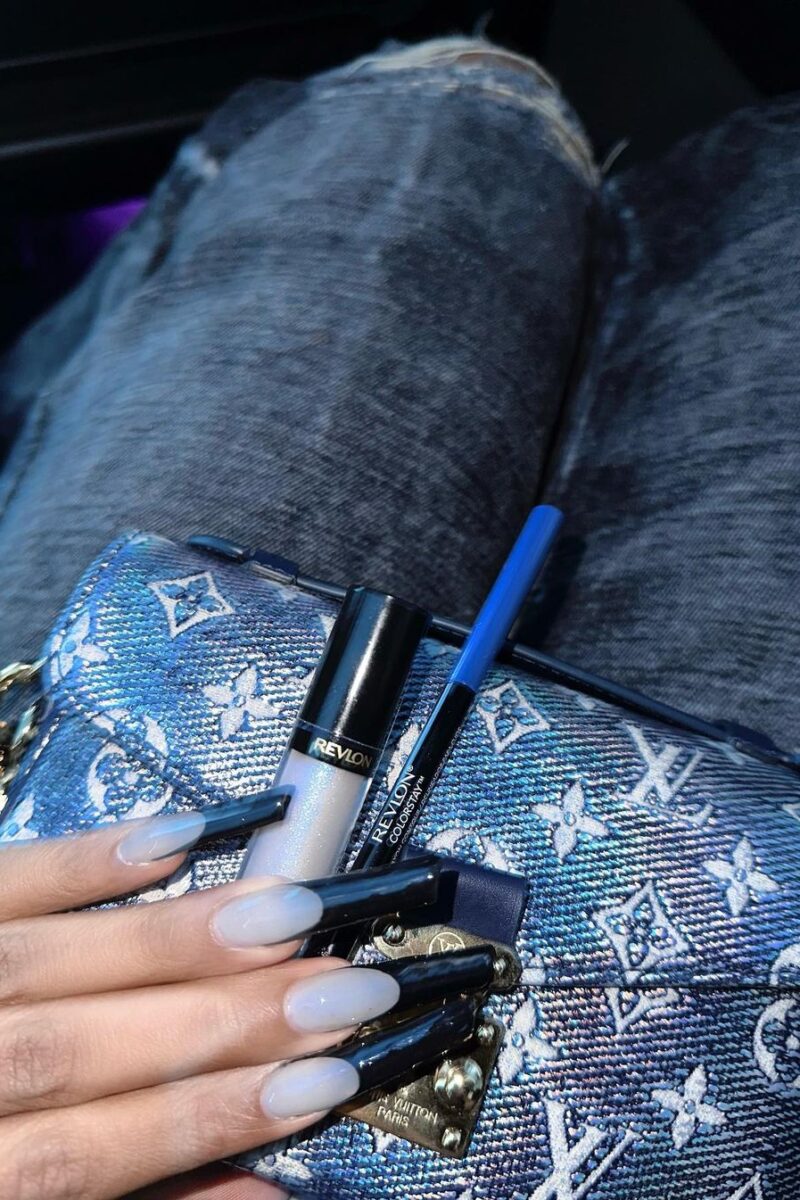 Although she's been modeling a large curly fro recently, she decided to switch up the vibe as everybody popped out to support Pharrell Williams' new position as the men's creative director for Louis Vuitton.
Stars like Rihanna, Beyoncé, Jay Z and Zendaya came to support the magical night for fans to get a sneak peek of the new collection.
The 2023 Essence Festival headliner continues to give the hotties looks upon looks for the summertime to recreate online.
About Kenyatta: Clark Atlanta University and Medill School alumna Kenyatta Victoria is the Girls United writer covering everything from news, pop culture, lifestyle, and investigative stories. When not reporting, she's diving deep into her curated playlists or binging her favorite comfort shows.