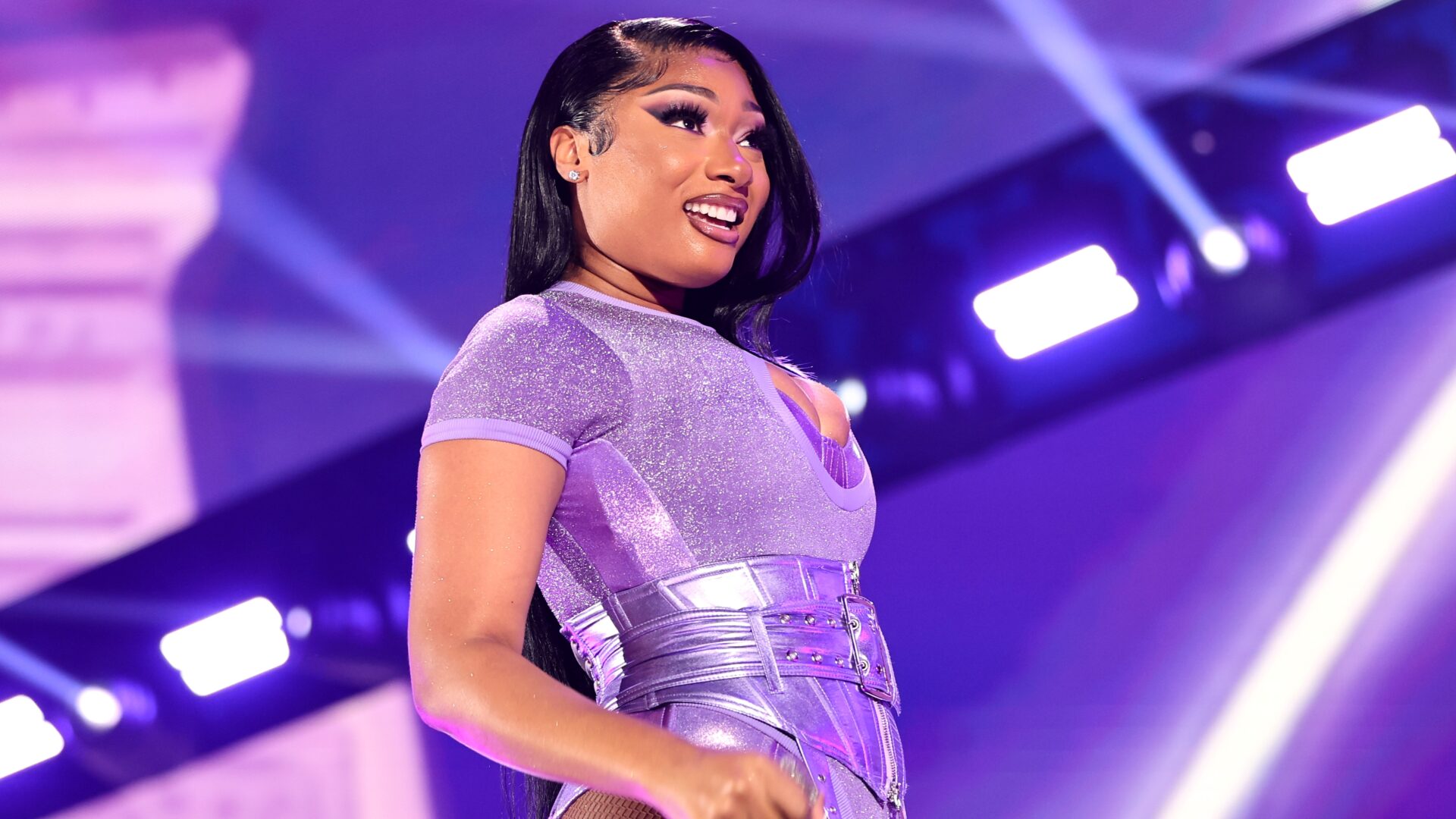 Megan Thee Stallion Launches Mental Health Resources Site For The Hot Girls
The artist's latest endeavor is a testament to her unwavering mental health advocacy.
Megan Thee Stallion's latest album Traumazine narrates her intimacy with the shadows of grief while existing in a blinding spotlight. Now, her latest gift to her Hotties is a website that offers them vast access to mental health resources.  
The Bad Bitches Have Bad Days Too site, titled after the popularized one-liner from "Anxiety," connects her audience with therapy platforms, mental health helplines, and resource directories specifically tailored to marginalized communities. While Traumazine was the femcee's first foray into discussing her personal bouts in her music, she has remained transparent with her audience throughout her career.
Most recently, the Houston native performed at the 2022 iHeartRadio Music Festival and delivered a clear message of body autonomy and ownership. "I do what I want to with my body when I want to with my body," she said onstage to the crowd.
The rapper has been criticized for her fearless approach to her sexuality and most notably came under swift attack for her collaboration with Cardi B on "WAP." With the risque 2020 anthem, Megan faced conservative detractors but nonetheless prevailed with the song becoming RIAA's second highest-certified all-female song. 
In conversation with Taraji P. Henson last year, on the actress' Facebook Watch series Peace of Mind with Taraji, the 27-year-old poignantly discussed how her career and reeling from the death of her parents transformed her mental state. "I feel like right now mental health is more important to me, more than ever, because I have more pressure on me than I feel like I used to have…when I was Megan and I wasn't as criticized and under such a magnifying glass as I am now," she said.
The rapper lost her father in ninth grade, her mother and manager Holly Thomas at the humble ascension of her career in 2019, and her great grandmother two weeks after. She admits to wrestling with the stigmas around receiving professional guidance, especially within the Black community. "As a Black person and when you think of therapy, you think, Oh my gosh I'm weak. Like, you think of medication, and you just think the worst," she continued.
In a full-circle moment from that 2021 interview, her newly-released website places emphasis on resources that center on contextual knowledge of the Black community and features programs such as the Dear Black Women Project and Black Mental Health Alliance.
LAS VEGAS, NEVADA – SEPTEMBER 24: (FOR EDITORIAL USE ONLY) Megan Thee Stallion performs onstage during the 2022 iHeartRadio Music Festival at T-Mobile Arena on September 24, 2022 in Las Vegas, Nevada. (Photo by Matt Winkelmeyer/Getty Images for iHeartRadio)
About Mia: Mia Uzzell is a culture documentarian covering Black womanhood with bylines in Glamour, Teen Vogue, Grazia USA, and more. You can keep up with her discourse surrounding the intersection of race and gender on Instagram @originalmiadiamond