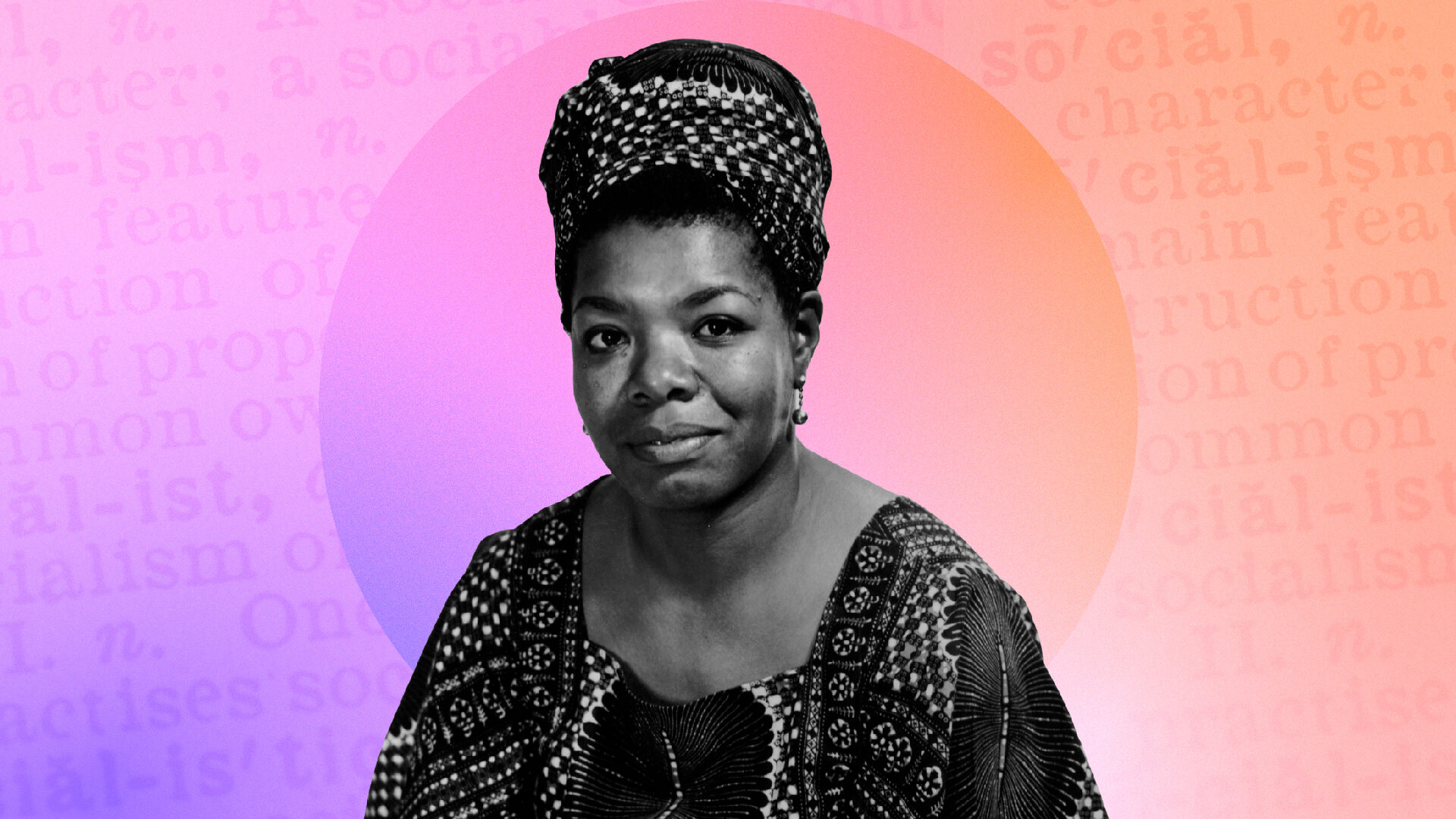 Maya Angelou Was A Devoted Activist
Angelou wasn't afraid to speak her mind and fight for the rights of the marginalized. She inspired generations with her life and work.
On January 10, the U.S. Mint announced that quarters with Maya Angelou on them would begin to ship, making Maya Angelou the first Black woman to be featured on the U.S. quarter. Angelou will be featured as part of the Mint's American Women Quarters Program, an initiative to include illustrious women on quarter coins from 2022 through 2025. "It is my honor to present our Nation's first circulating coins dedicated to celebrating American women and their contributions to American history," said Mint Deputy Director Ventris C. Gibson in a press release. "Maya Angelou, featured on the reverse of this first coin in the series, used words to inspire and uplift."
Angelou's legacy is one of hope, courage and unending inspiration.
Born in 1928, Maya Angelou rose to fame after publishing her autobiography "I Know Why the Caged Bird Sings," wherein she spoke about her life's journey. She was known for her being open in order to free herself, and others, and for not shying away from any topic. She also wasn't afraid to call out anything she deemed as misguided.
In 2013, she used her voice to publicly critique President Obama for his educational policy on standardized testing and his "Race to the Top" initiative. Race to the Top was a competition that awarded states and school districts funds in exchange for "promising to enact favored education reforms favored by the administration." Testing was emphasized because teachers were assessed based in part on test scores. Angelou was critical of the impact that it would have on students, saying, "Race To The Top feels to be more like a contest…not what did you learn, but how much can you memorize."
She then said, "Writers are really interested in forming young men and women….This is your world. This is your country. This is your time. And so I don't think you can get that by racing to the top." Angelou did not hesitate to speak up for what she believed in, even when it came to going against someone she thought had representational implications.
Check out our list of 10 revolutionary books every Black girl should read.
The fight for progress was at the heart of Angelou's life. In 1960, she became the director of the Southern Christian Leadership Conference's New York office, a civil tights organization previously led by Dr. Martin Luther King. In the same decade, she chronicled the fight against colonialism in Africa during her time as the only woman editor of the Arab Observer newspaper.
Angelou was also a supporter of Fidel Castro, Cuba's polarizing president who was viewed as an opponent by a slew of American leaders for over 50 years. His communist stances and leadership practices earned him hate even beyond his death in 2016. He was viewed as an ally by some members of the Black community though, for his staunch support of anti-colonialism and other moves, such as his granting of political asylum to Black Panther Assata Shakur. Of Castro, Angelou wrote, "[A]merica hated Russians, and as [B]lack people often said, 'Wasn't no Communist country that put my grandpappa in slavery. Wasn't no Communist lynched my poppa or raped my mamma.' Angelou's support of the not quite popular leader showed that she was unconcerned with going with the current.
Angelou marched for women's rights alongside feminist leader Gloria Steinem in 1983 and advocated for marriage equality in 2009. It was ingrained in her to fight for the rights of the marginalized, with multiple moments across decades exemplifying her activism.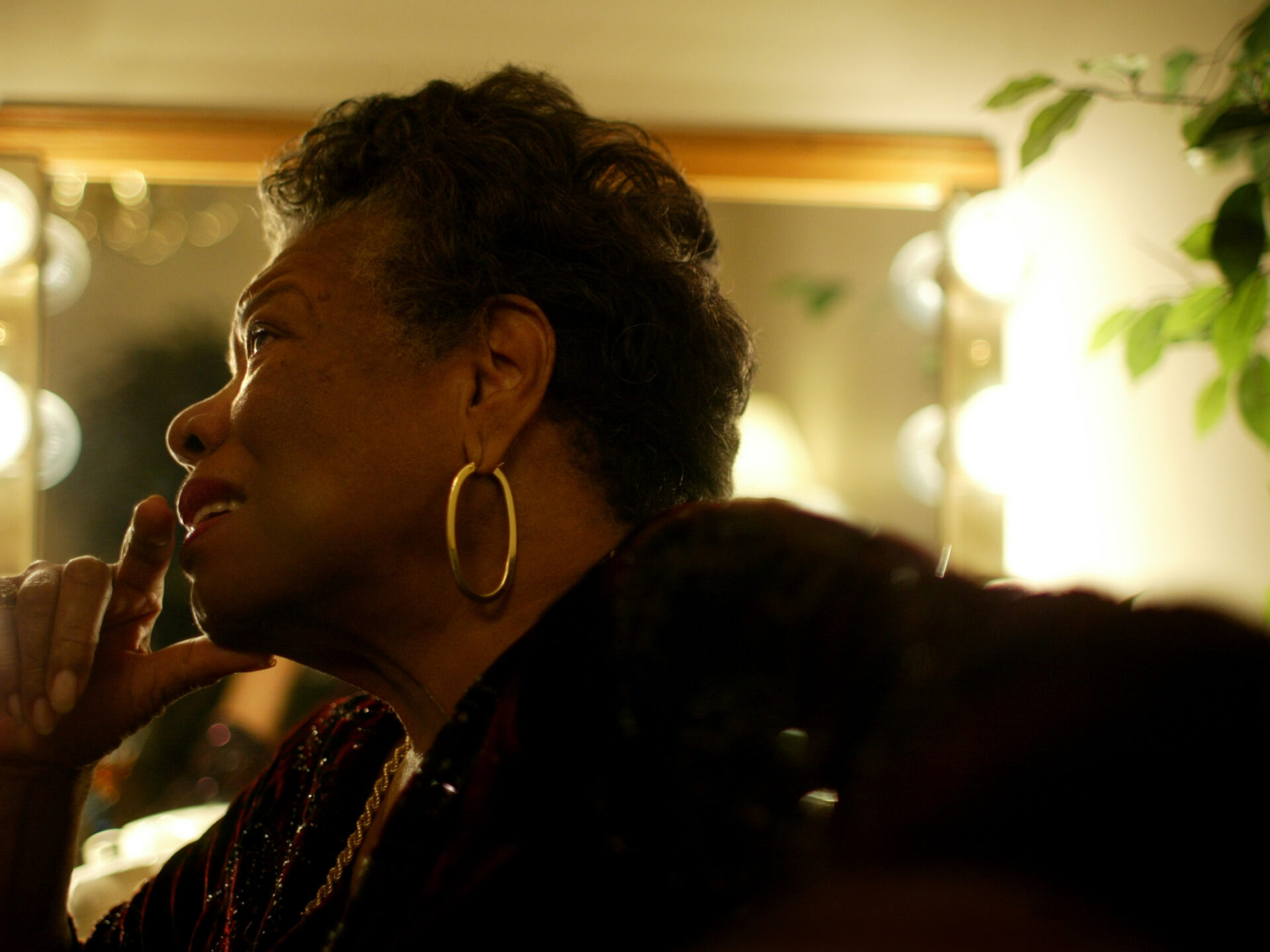 Maya Angelou, 2004.
In 1992, Angelou made history when she wrote and read her poem "On the Pulse of Morning" during President Bill Clinton's inauguration in 1992. She was the first African American woman to write and present a poem at a Presidential inauguration. She was also the first person to read a poem at an inauguration in over 30 years—Robert Frost delivered a poem at John F. Kennedy's inauguration in 1961. Her voice impacted generations, with one young Black poet in particular taking inspiration from Angelou's journey and work.
In a 2021 interview with Oprah, Amanda Gorman credited Angelou for inspiring her to pursue her passion for poetry. "It was an amazing discovery when I was reading "I Know Why the Caged Bird Sings' her autobiography and reading about (Angelou's) issues with speech," she said. The 23-year-old also grew up with a speech impediment. She wondered why her educators for not telling her it was a similarity she shared with Angelou. "I was like 'I'm a Black girl with a speech impediment and no one thought it was relevant to tell me that this great orator that I'm reading had a similar struggle?'," Gorman said. "Being able to connect with her and relate with that was a real beacon for me in my life," she added, in a testament to Angelou's impact on the generations after her.
In 2021, Gorman became the youngest person to share an original poem at the U.S. presidential inauguration. Oprah gifted her a golden ring with a caged bird on it, a callback to Angelou.
The tails end of the quarter depicts Maya Angelou with her arms lifted. A bird in flight and a rising sun can be seen behind her, in a tribute to her spirit and her writing. The quarter was designed by Emily Damstra and sculpted by Craig A. Campbell. "She was important in so many ways. She launched African American women writing in the United States. She was generous to a fault, she has 19 talents, used 10. And was a real original. There's no duplicate," said Toni Morrison, a life-long friend of Angelou's, after her death in 2014.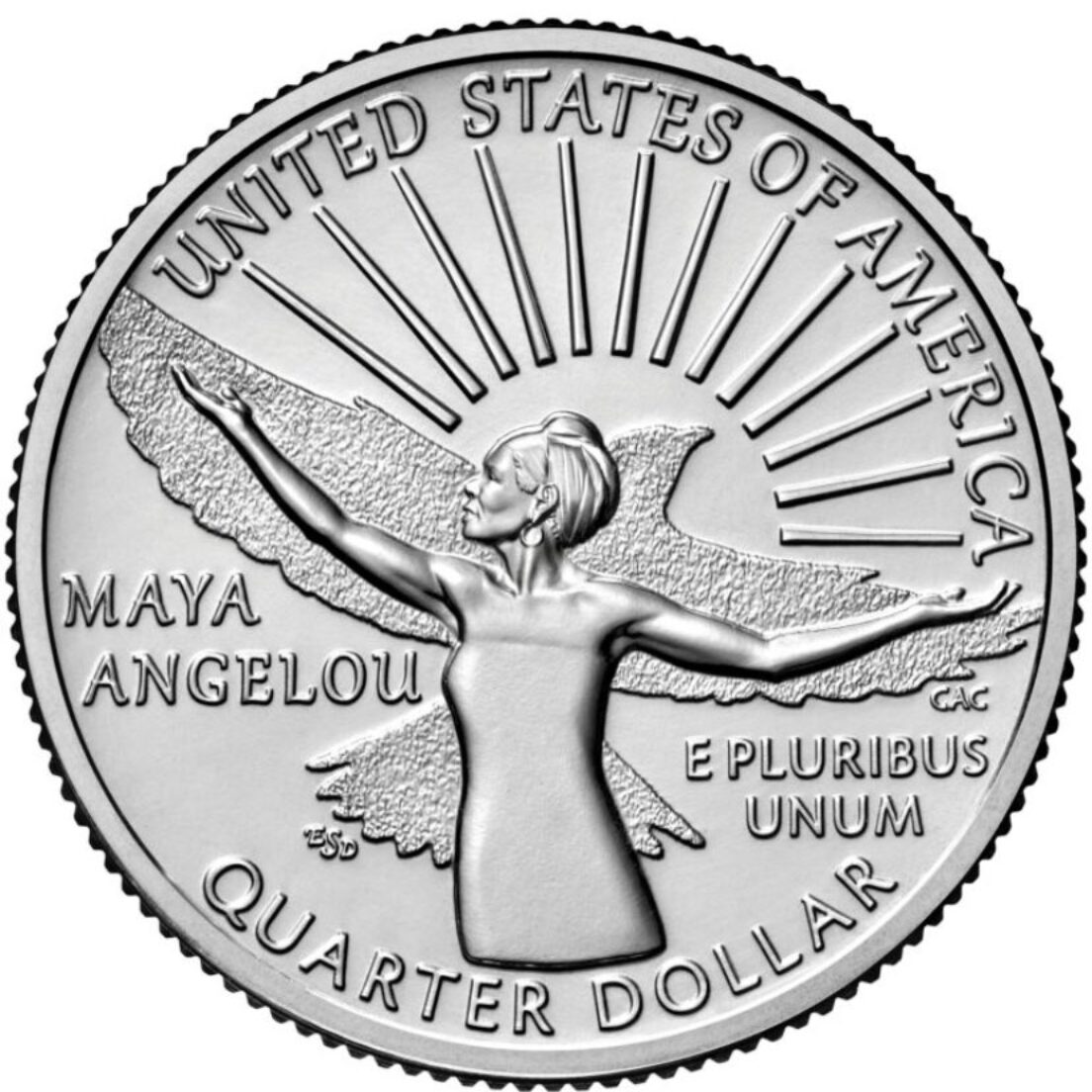 "What I really want to do is be a representative of my race, of the human race. I have a chance to show how kind we can be, how intelligent and generous we can be. I have a chance to teach and to love and to laugh," said Angelou. Beyoncé chose to use the poet's words in the trailer for her documentary Homecoming. "I know that when I finish doing what I'm sent here to do, I will be called home. And I will go home without any fear, trepidations, wondering what's gonna happen."
"Each time we redesign our currency, we have the chance to say something about our country — what we value, and how we've progressed as a society. I'm very proud that these coins celebrate the contributions of some of America's most remarkable women, including Maya Angelou," said Secretary of the Treasury Janet L. Yellen in a statement.
Choosing to feature Angelou on the U.S. quarter gives recognition to Black women's involvement in national and global equality. It also reminds us that opting to not be confrontational about injustice serves no one.
You can speak up and make history.