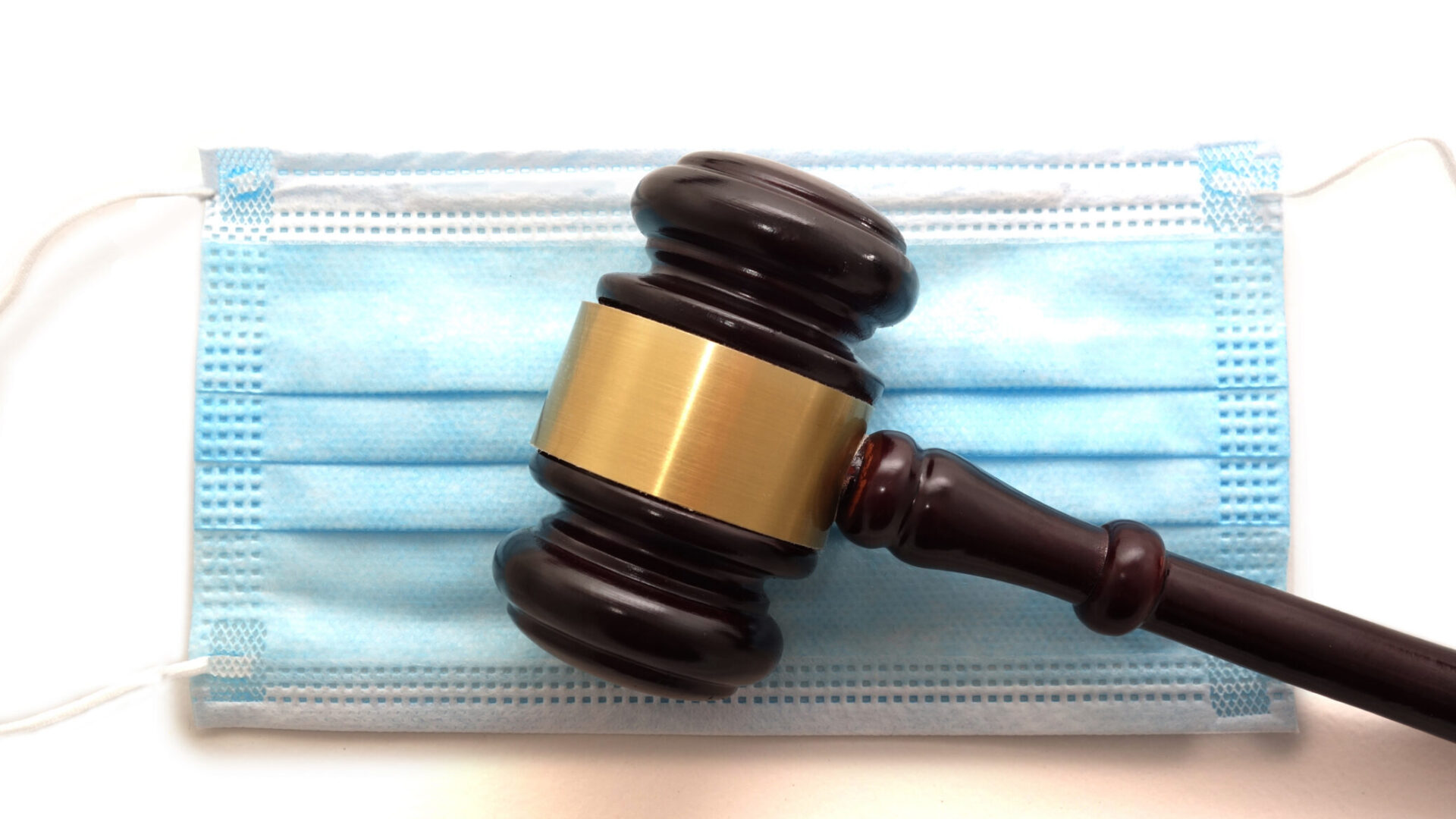 Uber, Lyft, Airlines, And Airports Drop Mask Mandates
The news comes after a federal judge voided the nation-wide mask mandate.
After two years, Uber, Lyft, various airports and the major American airlines have lifted their mask mandates.
The news comes after US District Judge Kathryn Kimball Mizelle, a Florida federal judge appointed by former President Donald Trump, ruled that the federal mask mandate exceeds the authority of the Centers for Disease Control and Prevention. She said the CDC failed to justify the order and didn't follow proper rulemaking procedures.
"As a result of a court order, effective immediately and as of April 18, 2022, CDC's January 29, 2021 order requiring masks on public transportation conveyances and at transportation hubs is no longer in effect," the CDC said in a statement. "Therefore, CDC will not enforce the order. CDC continues to recommend that people wear masks in indoor public transportation settings at this time."
The Biden administration confirmed the news on April 18, saying that the federal court's decision is still under review, as reported by the New York Post. On April 19, White House press secretary Jen Psaki said the Justice Department has yet to decide whether to appeal the decision.
"We still feel that is entirely reasonable based on the latest science, and public health decisions shouldn't be made by the courts," said Psaki, according to USA Today. "They should be made by public health experts."
The federal mask mandate was set to expire on May 3 and had been extended by 15 days in light of a new surge in COVID-19 cases, according to the outlet. In fact, over 85% of new cases are due to a new variant known as BA.2, according to the CDC and as reported by Travel and Leisure.
Airlines such as Delta, United, American, Southwest, Spirit and Frontier have made masks optional for travelers. "You may experience inconsistent enforcement during the next 24 hours as this news is more broadly communicated – remember to show understanding and patience with others who may not be aware enforcement is no longer required," Delta said in a statement and as reported by USA Today.
Some airports have also made masks optional, such as Hartsfield-Jackson Atlanta International, Dallas Fort Worth International, Los Angeles International and Newark Liberty International. Other airports still require travelers to mask up. This includes New York City airports such as John F. Kennedy International and LaGuardia, as well as Chicago's O'Hare and Midway International.
Read about the latest COVID-19 variants here.
When it comes to rider-share apps, Lyft and Uber have also made face masks optional. "Remember: many people still feel safer wearing a mask because of personal or family health situations, so please be respectful of their preferences," Uber posted on its website. "And if you ever feel uncomfortable, you can always cancel the trip." The company also noted that the CDC still recommends wearing face masks.
These new rules don't apply everywhere in the country though. The NYC Taxi & Limousine Commission reminded travelers that all taxis and for-hire vehicles in New York City are required to keep wearing masks.
Depending on which state you're in and what company you choose to travel with, mask regulations fluctuate widely. We recommend looking ahead of time if masks are required. The Biden administration is expected to offer more clarity on the mask mandate in the next few days.