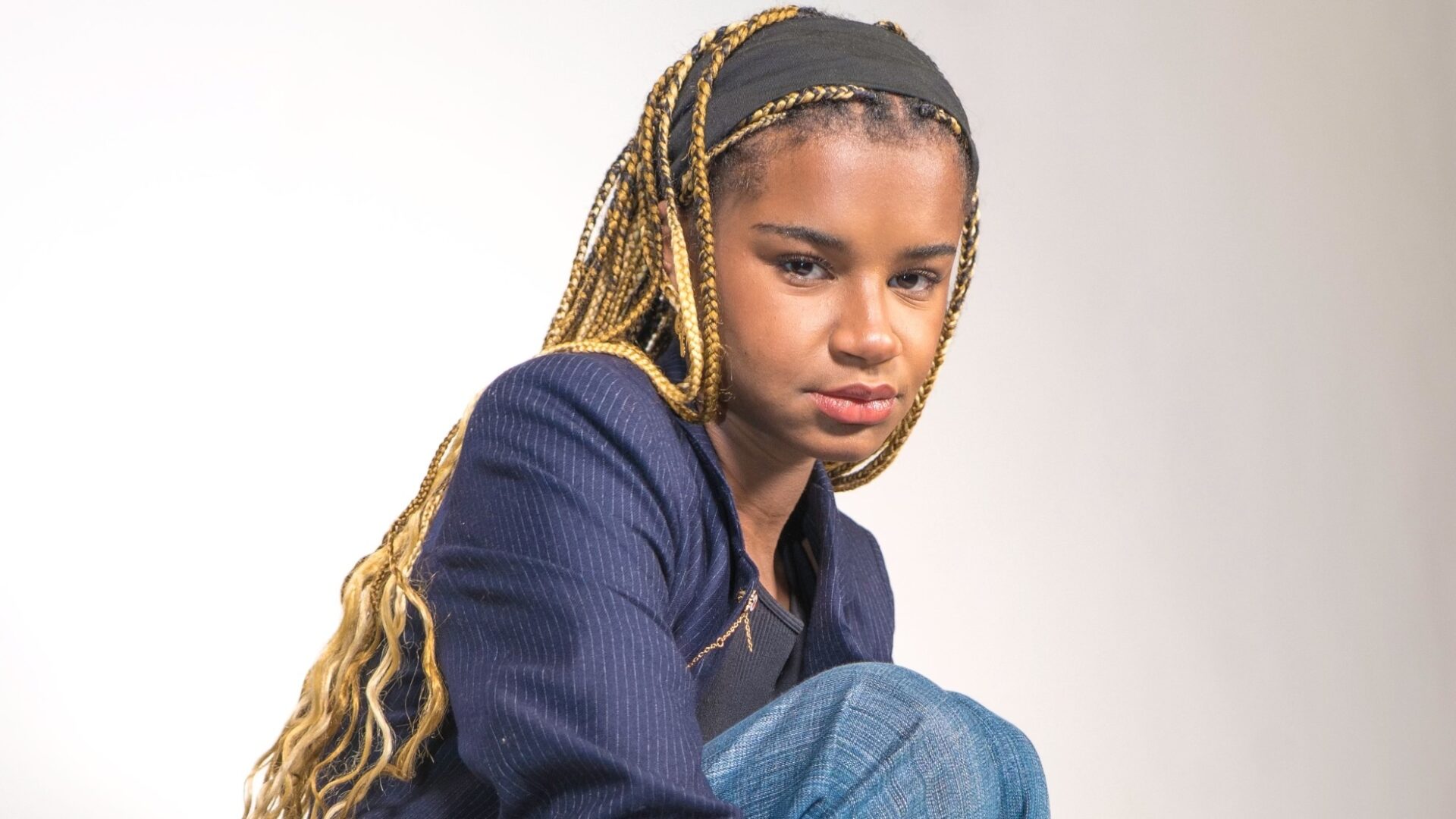 Marley Dias Reflects On The State Of Book Bans
Eight years after the launch of her #1000BlackGirlBooks initiative there are still problematic laws against Black literature
In this new era of disruption, Gen Z'ers are bringing societal issues to the forefront, specifically education for the next generation. Author and activist Marley Dias has been pushing for better education rights for zillennials since 2015 through her #1000BlackGirlBooks initiative. 
Being an only child and a dedicated bookworm, Dias constantly read and often questioned why the characters she read about did not look like her. In her research to find out more, she realized that these inclusive books were out there but needed to be brought into classrooms. Dias started her movement #1000BlackGirlBooks at ten years old. Since then, she has committed to bringing more diverse reads into the hands of school children in the United States and worldwide.
Through this project, she's released her book, "Marley Dias Gets It Done And So Can You," to spread global awareness about the importance of representation in literature. Unfortunately, there's still work that needs to be done. The Florida government started working toward a book ban in the summer of 2021, making accessibility to black history stories educational and political. "Now people are using the power they have as elected officials to get rid of books, which wasn't an issue I noticed in 2015 when I started this work," Dias tells GU.
Want to see more conversations like this? Register for the 2023 GU Disruptor Summit
The young activist is gearing up to speak at the Florida Education Association's rally to discuss the state of the recent book bans. Ahead of her speaking engagement, GU caught up with Dias to chat about her disruption through education and politics.
Girls United: Being a well-known figure in the political and activism space, what does disruption mean to you, and how have you caused disruption to benefit your community?
Marley Dias: Disruption is recognizing the wrong issues within my community, notably West Orange Public Schools. Even though we had a lot of money for resources, literacy and education needed to be supported adequately; disruption meant, first, calling that out, then understanding the problem and familiarizing myself with how to get books into schools.
GU: At just ten years old, you were tired of a white-dominated world regarding literature. Therefore, you began your initiative #1000BlackGirlBooks. How do you think this initiative shaped the figure you've become now at 18 years old?
MD: I have to thank #1000BlackGirlBooks and, honestly, my mom for her encouragement and empowerment for everything in my life. This work is deeply tied to what I am passionate about as an only child bookworm who loved to read but felt misrepresented by the characters I read about. However, I was always surrounded by Black history and stories. I knew that those messages had to be put out there. I've now successfully done this work. I've collected the books and reached my goal, but now this is about young people making a change. This is how I can become the exception and the norm in these contexts.
GU: How do you think Florida's recent book ban will affect the ecosystem of black-written books and educational materials?
MD: Book banning is a more significant issue than people understand. What will a book-ban society look like in 50 years? We don't think about those futures. This controversy is substantial to think about as an intergenerational problem because it will impact us in the sense that Gen Z and Gen Alpha will be leaders, and we will have Gen X and baby boomers who feel completely misrepresented within our society because we don't know their histories as they are actively being erased. I touch and frame that aspect because we are losing the histories of the generations still alive and with us now. We will have to take care of them someday and only know how to do it if we have that diversity of stories.
Read "What's So Scary About Critical Race Theory? Nothing Unless You Are Ron DeSantis"
GU: With next year's upcoming election, there must be more talk within the Gen Z landscape. What are the prominent issues zillennials should focus on as we listen to upcoming debates, candidates and ongoing conversations?
MD: We should first pay attention to education, which is the most important thing young people should focus on. We should talk about bodily autonomy for pregnant women; their rights are essential for young people to pay attention to. Many people are not familiar with the precedent set in Roe v. Wade and what we lost in terms of the interpretations of privacy rights in our country, and that's where abortion rights came from. Our constitutional histories miseducate many young people and what losing Roe meant. Then, higher education and affirmative action and even though not all elected officials will have much control because of the Supreme Court decision. Knowing the perspectives of the people you are voting for is crucial.
Read "Girls United Summit Amplifies The Importance Of Conversations Surrounding Reproductive Rights"
GU: What advice would you give young students looking to create change but need to know how to start?
MD: For any young people who want to make a change, it requires a recognition of the shoulders you stand on. Try to learn more about the world's greatness because people forget that history is just started by individuals and regular people who did not know that they would end up in textbooks or on the covers of magazines and books one day. A lot of the successful disruption comes from a strong base of self-understanding and recognizing the ancestors, whether direct or not, who allow you to be excellent in these spaces and disrupt those spaces.
Photo Credit: Samuel Bennnett