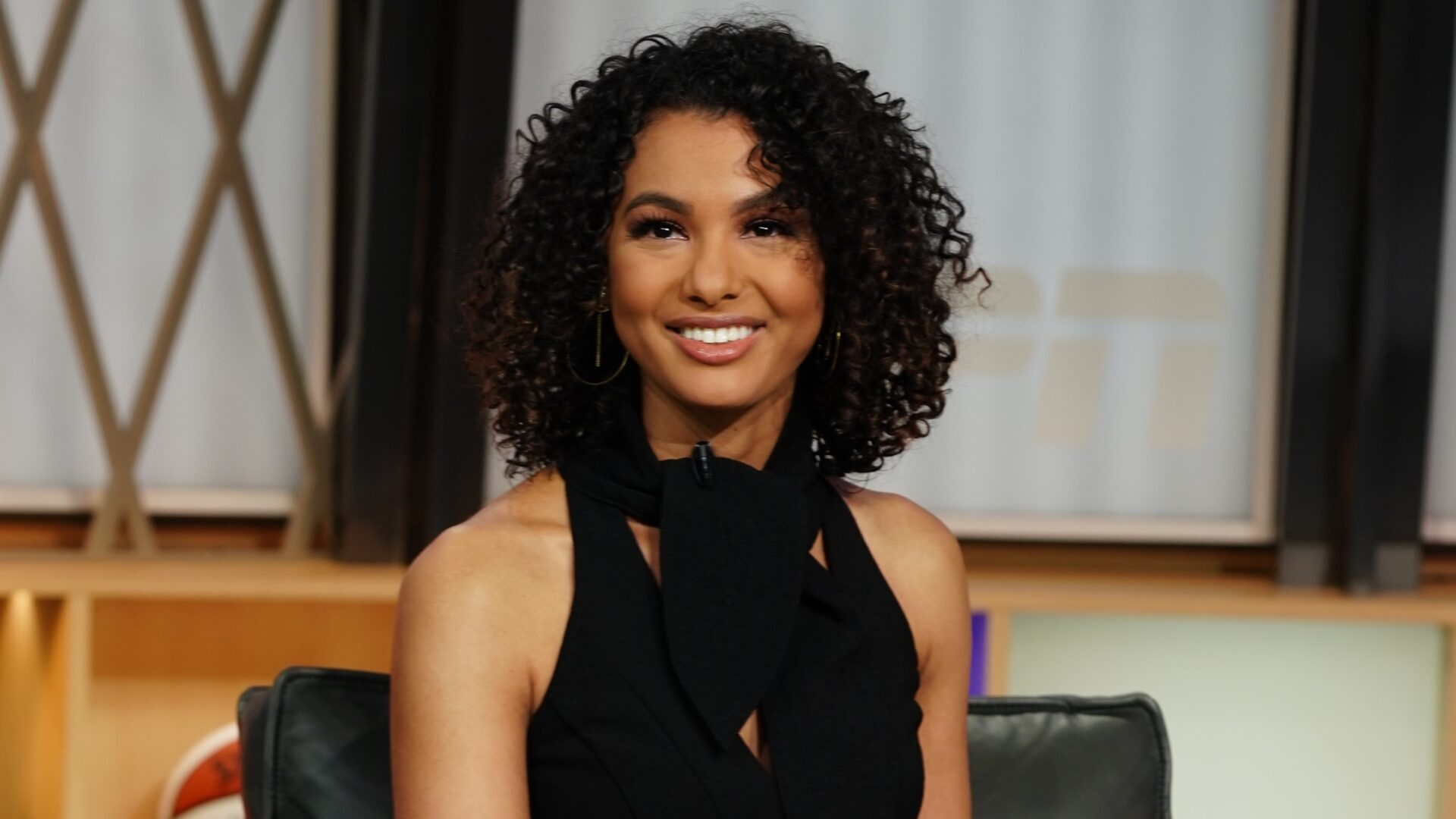 Malika Andrews' New Show Will Replace Rachel Nichols' 'The Jump'
This news follows Nichols' controversial statements about diversity.
ESPN NBA journalist Malika Andrews has been named the host of "The Jump" per the company's press release announcing her new role.
Andrews comes into the opportunity after serving as the sideline reporter for the 2021 NBA Finals. Her introduction came amid controversy from prior ESPN anchor Rachel Nichols. Nichols, who hosted ESPN's 'The Jump' was released from her contract after leaked audio showed the host denouncing fellow broadcaster Maria Taylor's promotion as a "diversity initiative".
The audio clip had Nichols saying: "If you need to give her more things to do because you are feeling pressure about your crappy longtime record on diversity — which, by the way, I know personally from the female side of it — like, go for it. Just find it somewhere else. You are not going to find it from me or taking my thing away."
With the controversy that came, ESPN promoted Andrews and gave her a new show, 'NBA Today' that would replace 'The Jump'. While it was not the smoothest transition, or progression, Andrews is proving to be the perfect fit for the role.
Read more of our sports coverage here.
"Malika, who is a phenomenally talented commentator, will run on a show that will feature a vibrant cast of expert analysts who all offer distinct perspectives on the game," David Roberts, ESPN senior vice president, NBA and studio productions, said in a release. " Through the contributions of our wide array of NBA reporters, the show will be both newsy and timely with an eye towards the biggest games around the league that day."
She made history at the 2021 NBA finals as the youngest journalist to host the NBA Finals Trophy ceremony and with such, also received a multi-year contract extension.
'NBA Today' premieres October 18 on ESPN2.
Photo credit: Chris Coduto/Getty Images