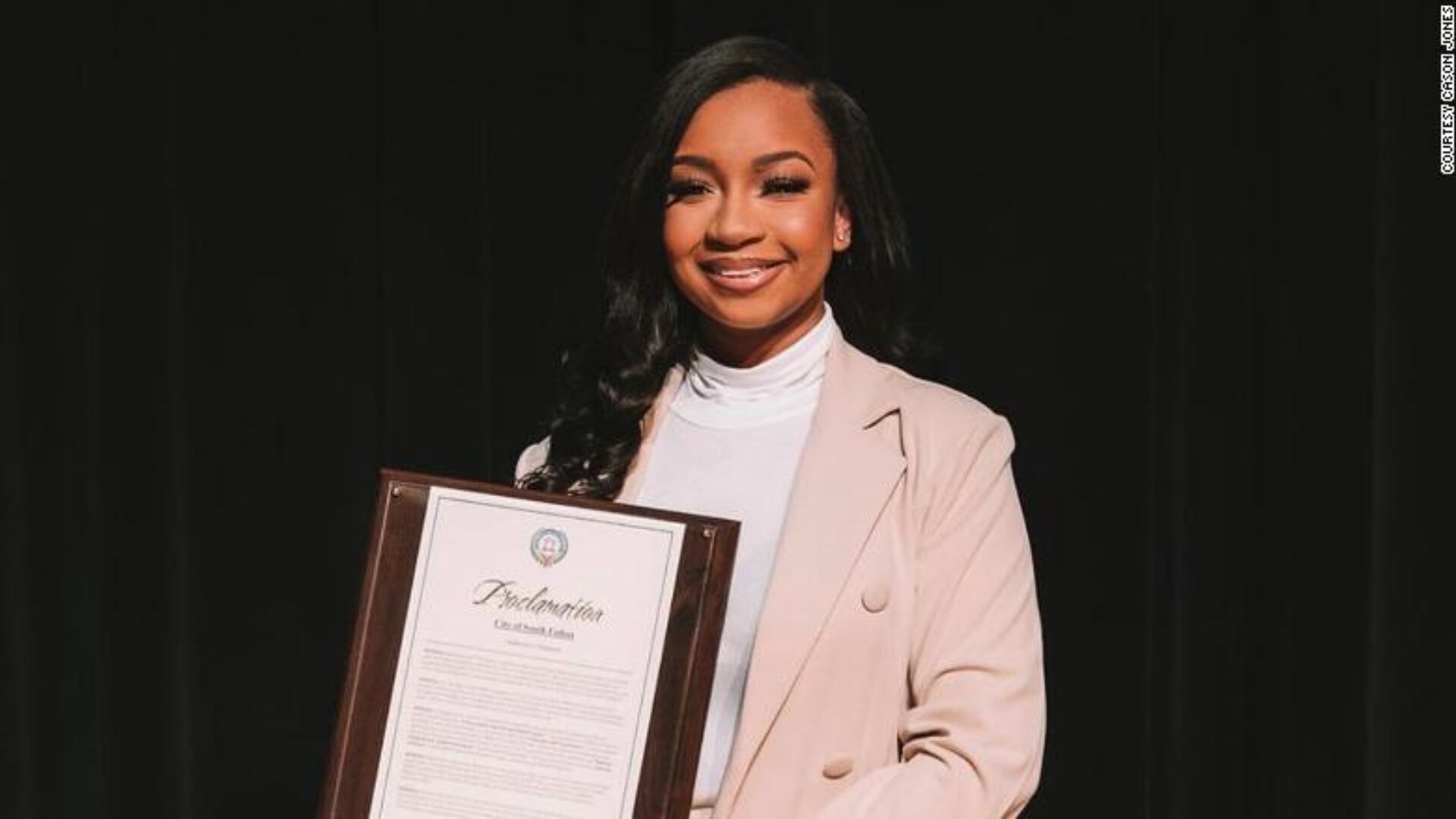 This High School Senior Has Earned Over $1M In College Scholarships
She applied to 51 colleges and received 49 acceptance letters.
Congratulations to Makenzie Thompson! The 18-year-old high school senior from Georgia is an example of academic achievement as she received over $1 million in scholarships and was accepted into 49 colleges, reports CNN.
"It was a very, very good experience, just to see your hard work paying off and getting to see them just pile up in a folder," Thompson told the outlet. "My family is ecstatic," she added. "Getting 49 acceptances and over 1.3 million, they're like 'wow, you're going places.'"
Starting college soon? Check out our dorm decor tips.
Thompson isn't only a stellar student, she also participates in a slew of extra-curricular activities. She currently serves as the senior class president at Westlake High School in Atlanta, she is co-captain of the Blue Reign dance team and is the vice president of Beta Club, a community service organization. And it doesn't end here. Thompson is also a varsity baseball manager and is a member of the national honor society and the honor society of dance and arts.
She credits her good grades and academic achievements to time management. "Without time management, or knowing how to multitask, I wouldn't have been able to do anything," she also told CNN. 
Thompson set her sights on Tuskegee University, an HBCU in Alabama that is known for producing Black veterinarians. The 18-year-old will be studying animal science, a path she hopes will help her break into the profession. She told CNN that her passion stems from growing up in a household full of animals like dogs, guinea pigs, fish and other pets.
Visiting the campus solidified Thompson's motivation to attend Tuskegee University. "It gave me the feeling that I was at home," she added. "I'm excited for a new environment, fresh start, fresh people."
She also shared that what she is most excited about when it comes to going to college is "learning my independence and learning who I am as a person."
We wish Makenzie the best of luck in her academic and professional endeavors!
Photo credit: Cason Jones