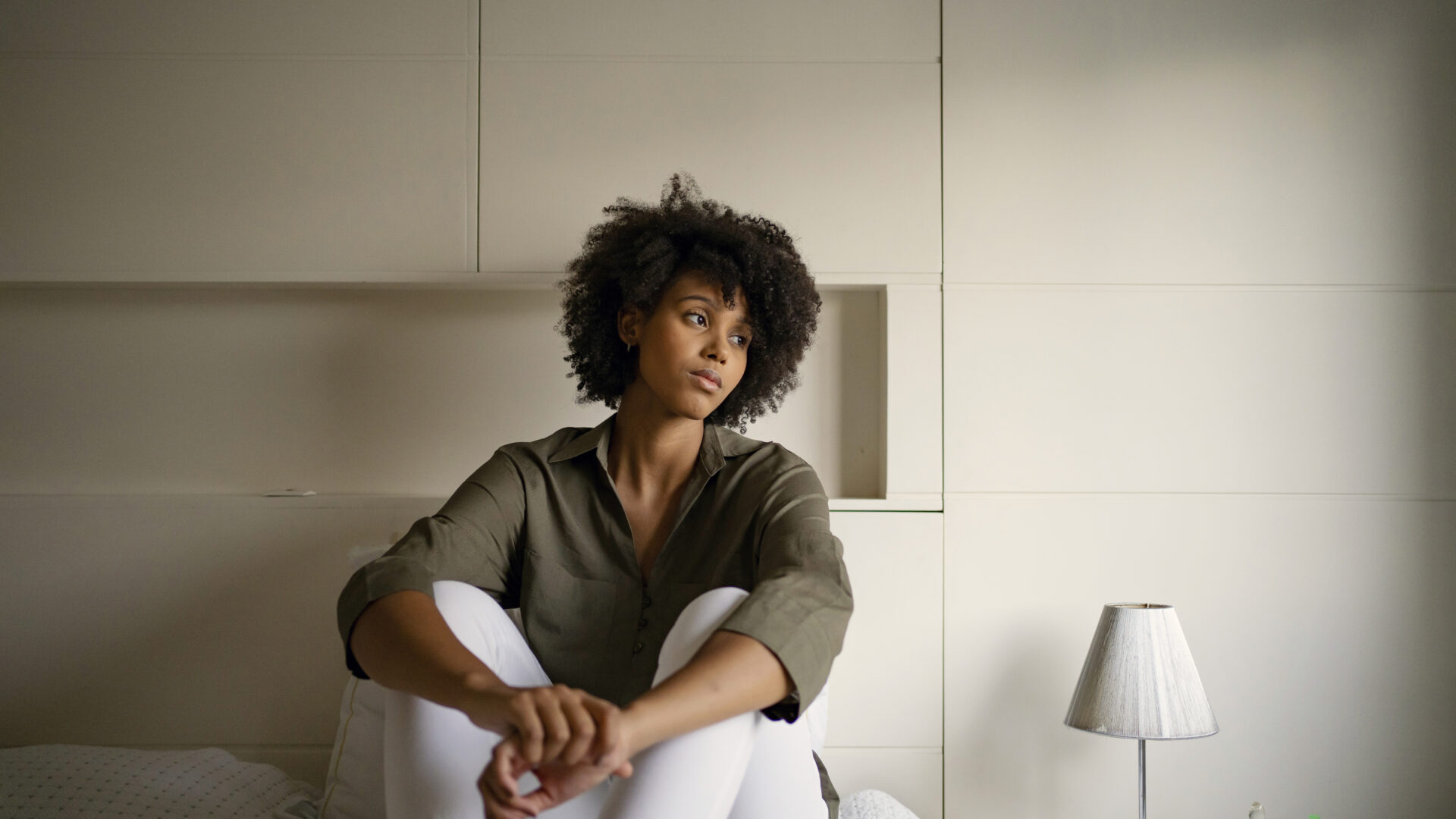 Overcoming Loneliness During The Holiday Season
Coping Mechanism From Therapists
November is here, Mariah Carey has defrosted, and the sugar cookie latte at Starbucks is back, which only means one thing – it's the holiday season and loneliness is the main concern.
Over the next two months, festivities are back-to-back. There's much anticipation not just for the food, gifts, and quality time with family but for the launches of boo thangs. Matching PJ pictures will flood the timeline, boyfriends will get hard-launched at Thanksgiving, and couples will post their New Year kisses.
If you're not in a relationship and desire to be in one, consuming the imagery of fairy tales on social media throughout this season can get overwhelming and trigger loneliness. That is common, and there are healthy ways to cope.
"Feelings like loneliness can be your cue that intimacy and connection are needed," says Nikquan Lewis, a Relationship and Sex Therapist and the owner of Intimate Connections PLLC. That's a call to action. When the emotion of loneliness arises, let that signal to you that tenderness, love, care, and community are needed. That can be practiced with self-love, "spending time identifying how you want to be loved and loving yourself that way," or by "getting out and offline and engaging with others by volunteering, going to a coffee shop, taking a class, joining a social group, building your list of hobbies and interests, and being open to meeting new people," Lewis adds. Distract yourself with things that don't involve a romantic partner. Fill your cup to prevent yourself from soaking in the complaints of not being in a relationship.
When will it be my turn? How are they in a relationship and I'm not? Those questions can consume one's mind if one is not intentional about finding healthy ways to cope with loneliness. It's not abnormal for those questions to arise occasionally, and when they do, practice these tactics from Jasmine Cobb, a licensed clinical social worker specializing in grief and trauma, on how to overcome jealousy and comparison.
"One can overcome jealousy by defining their own personal values and goals. This allows the focus to shift from what they don't have to be now more intentional about working toward a more desirable destination of their own," Cobb begins. "One can overcome comparison by reminding themselves that no matter what they see in front of them, it isn't the entire picture. More can be accomplished by focusing on what they can control; we are the writers of our own story," Cobb concludes.
In short, focus on writing the narrative for your life and take the necessary steps to ensure the vision becomes a reality. Though it may seem cliche, being single is the perfect time to focus on evolving. Once you're in a healthy relationship, you'll look back and thank yourself for following the advice listed.