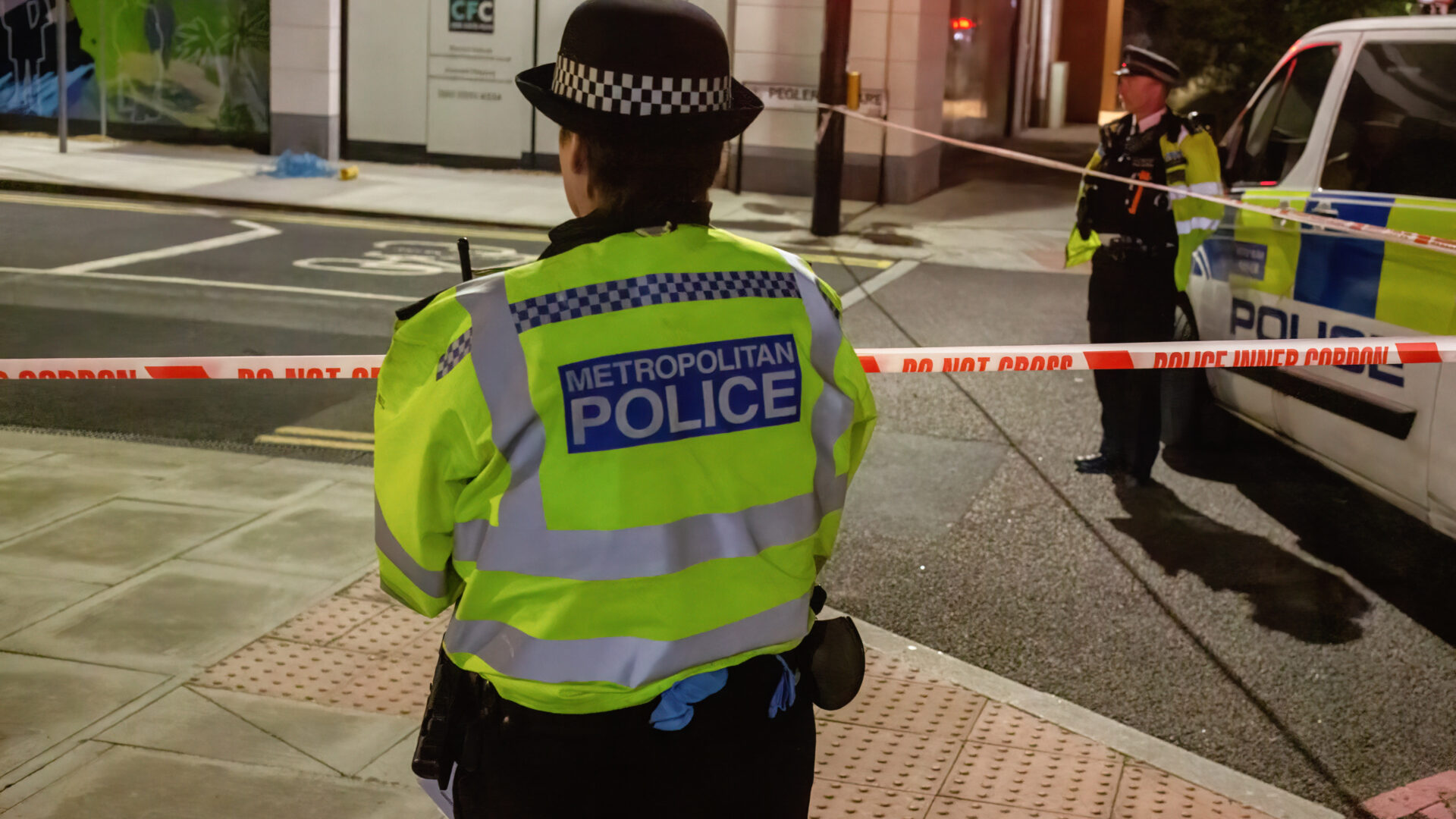 London Police Allegedly Choke 13-Year-Old—His Afro Pick Was Mistaken For A Knife
The boy's mother said that the officers were told her son had special needs.
On September 14, a London police officer allegedly choked a 13-year-old Black student during a stop-and-search incident in South London. The police were responding to reports of a Black person carrying a knife. Benjamin Olajive, who has ADHD, was stopped after getting off a school bus. He was put in handcuffs while his bag was searched. The police found a hair pick, which was mistaken for a knife.
Olajive called for help and screamed about his wrists being in pain. It caught the attention of passers by, who asked for his immediate release. The boy was left with a swollen eye and a bloody shirt following the incident.
His mother, Zeyna Kada, addressed the police brutality her son experienced at the hands of London's Metropolitan Police. "Benjamin was waiting for the 109 bus, and we were speaking on the phone, and he told me that he was going to McDonald's. Then five officers rushed to him, and he was really confused as it was his first experience with police, so he was not expecting any of it and did not know what was happening," she said, according to Complex. "No one is against stopping and searching people, but this is a child, and they checked him three times for 45 minutes and nothing, so why did they not let him go? My child is now traumatised."
The boy's mother said that the officers were told her son had special needs. "What if members of the public were not there? What would have happened with my son? This is what I keep thinking," she added.
An official complaint over this incident has been issued and is being assessed by the South Area Professional Standards Unit, according to Metro.
Photo credit: Thabo Jaiyesimi/SOPA Images/LightRocket via Getty Images