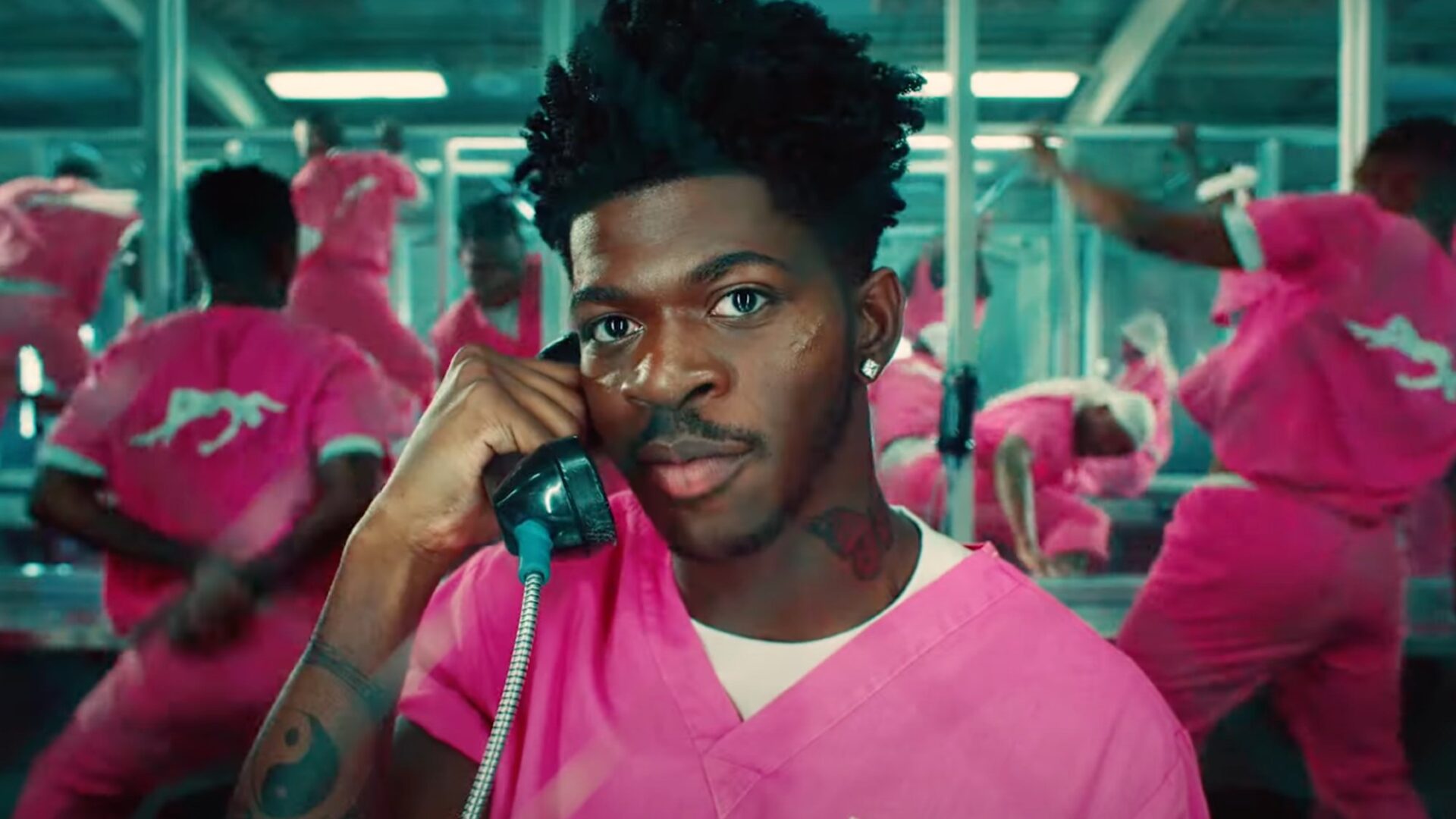 Lil Nas X Releases Highly-Anticipated "Industry Baby" Video
This one is for the champions.
Lil Nas X continues to show his haters that he's far from a one-hit wonder.
On July 23, the rapper released his third single of the year, "Industry Baby," produced by Kanye West and Take a Daytrip.
The release of "Industry Baby" follows a two-minute teaser released earlier this week wherein Lil Nas X was "on trial." The music video — set three months later — follows Nas planning to escape the fictional Montero State Prison with the assistance of cellmate Jack Harlow.
Watch the "Industry Baby" teaser here.
Days prior to the song's release, Lil Nas X shared a letter he wrote to his 20-year-old self, promising to keep going despite public criticism. '[I] need you to release that you have the opportunity to be the person that you needed growing up. i need you to stop feeling sorry for yourself. and i need you to remember that the only person who has to believe in YOU is YOU," Lil Nas X wrote in the candid letter shared on his Twitter.
Lil Nas X also collaborated with The Bail Project in efforts to put an end to cash bail — which is described as "one of the key drivers of mass incarceration and structural racism in the U.S criminal legal system."
"Music is the way I fight for liberation. It's my act of resistance. But I also know that true freedom requires real change in how the criminal justice system works. Starting with cash bail. This isn't just theoretical for me. It's personal. I know the pain that incarceration brings to a family. And I know the disproportionate impact that cash bail has on Black Americans." The "Montero" rapper said in a statement.
Read our piece on 10 revolutionary texts every Black girl must read.
Watch the NSFW video for "Industry Baby" below: