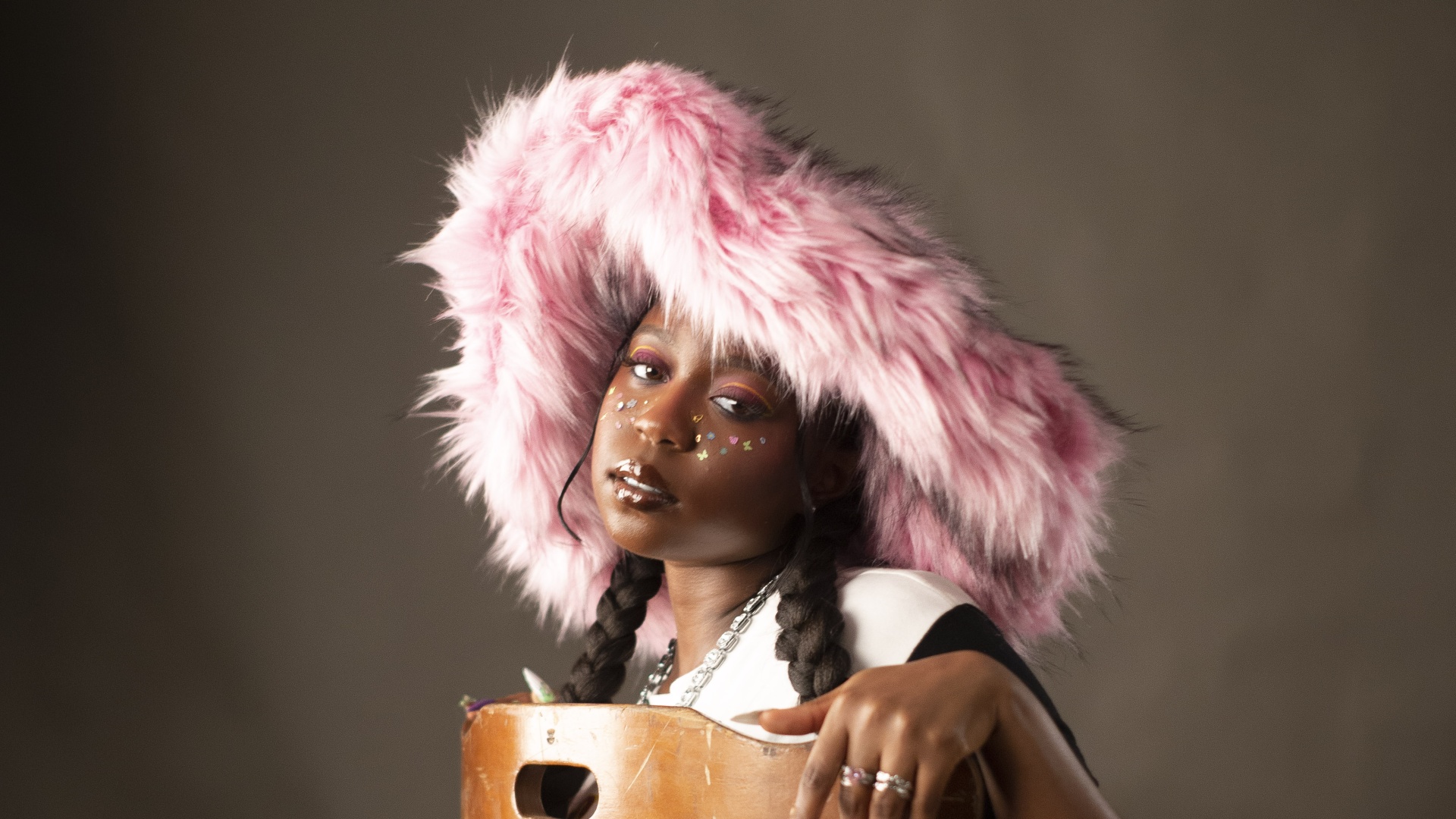 After Years Of Preparation, Lifesize Teddy Is Primed For The World Stage
The Nigerian native is ready to taste global stardom as one of Mavin Records' newest signees.
Treasure Apiafi Banigo grew up listening to an eclectic group of artists, including Diana Ross, Brandy, Eve, and 2Pac. Yet, the thought of making music of her own didn't seep in until the Port Harcourt, Nigeria native heard Kanye West's College Dropout at the age of nine.
"Kanye's project was telling you about his reality as a kid of an educator," Banigo describes to GU. "It was a different and beautiful perspective, and it made me feel like I could [rap] too."
Now as Banigo takes on her artist persona as Lifesize Teddy, she joins a pipeline of global stars, such as Ayra Starr and Rema, at Mavin Records. With the release of her debut EP Lifesize Teddy, the 23-year-old rapper and singer is primed to leave an imprint all her own – one that has been years in the making.
Between music playing in her home and seeing her mother balance careers as a writer and English literature teacher, Teddy naturally developed a deep appreciation for words as a child.
"I'm not here to play," she tells Girls United of her lead single "Hypnotic." In the visual, which hit one million views on YouTube within three weeks of its release, the Afro-fusion artist injects much-needed life into a party. "I [made] that song for people to see how experimental I can get and how broad my music is," she says.
Using the digital age to her advantage, Teddy would later start promoting her freestyles on Instagram, where she also sent a series of DMs to one of her musical influences, Ladipoe. "I'd been telling him how important his work is, and one day, he just opened up my messages," she says. "He was getting ready for a show in Lagos and trying to find a fan to perform with him."
After exploring her music, the Mavin Records signee invited Teddy to open up for him in 2018. "It was one of the coolest things that happened to me," she says. From there, she kept in touch with Mavin's A&R Rima Tahini and proposed a huge favor when the COVID-19 pandemic hit. "I was going out of my mind at home," she says. "There was no studio to record at and limited movement. I didn't have the equipment to record myself, so I asked her if I could use their studio, and she welcomed me to."
Within two weeks at Mavin Records, Teddy heard whispers of there being an artist development academy at the label and approached Tahini once more, this time to ask if she could join. After submitting her music for review, she was met with another "yes" that would lay the launching pad for her career.
As serendipitous as entering the folds of Mavin sounds, Teddy spent three years developing her craft in their academy, taking everything from songwriting to live performance classes before the release of her first project this August. "I leaned into it. I'm patient," she says. "I think patience is a virtue. It's made me become a better person and better artist."
"I know myself now. I'm a more confident person. I feel more content in myself and my craft," she adds. "There's a different type of certainty and confidence you have after preparing for so long."
It's this assurance that oozes from her self-titled EP where she easily fuses hip-hop, R&B, and Afro-pop. Outside of high-energy songs like "Hypnotic" and what she describes as its baby sister "John Wick," Teddy seamlessly courses through musings on love and the gravity of her dreams making the project as personal as it is playful. "I see my music as my journey to my own nirvana," she shares. "It's my pathway, and how else do I run through my path if I don't talk about myself? This is my show, and you're all invited (laughs)."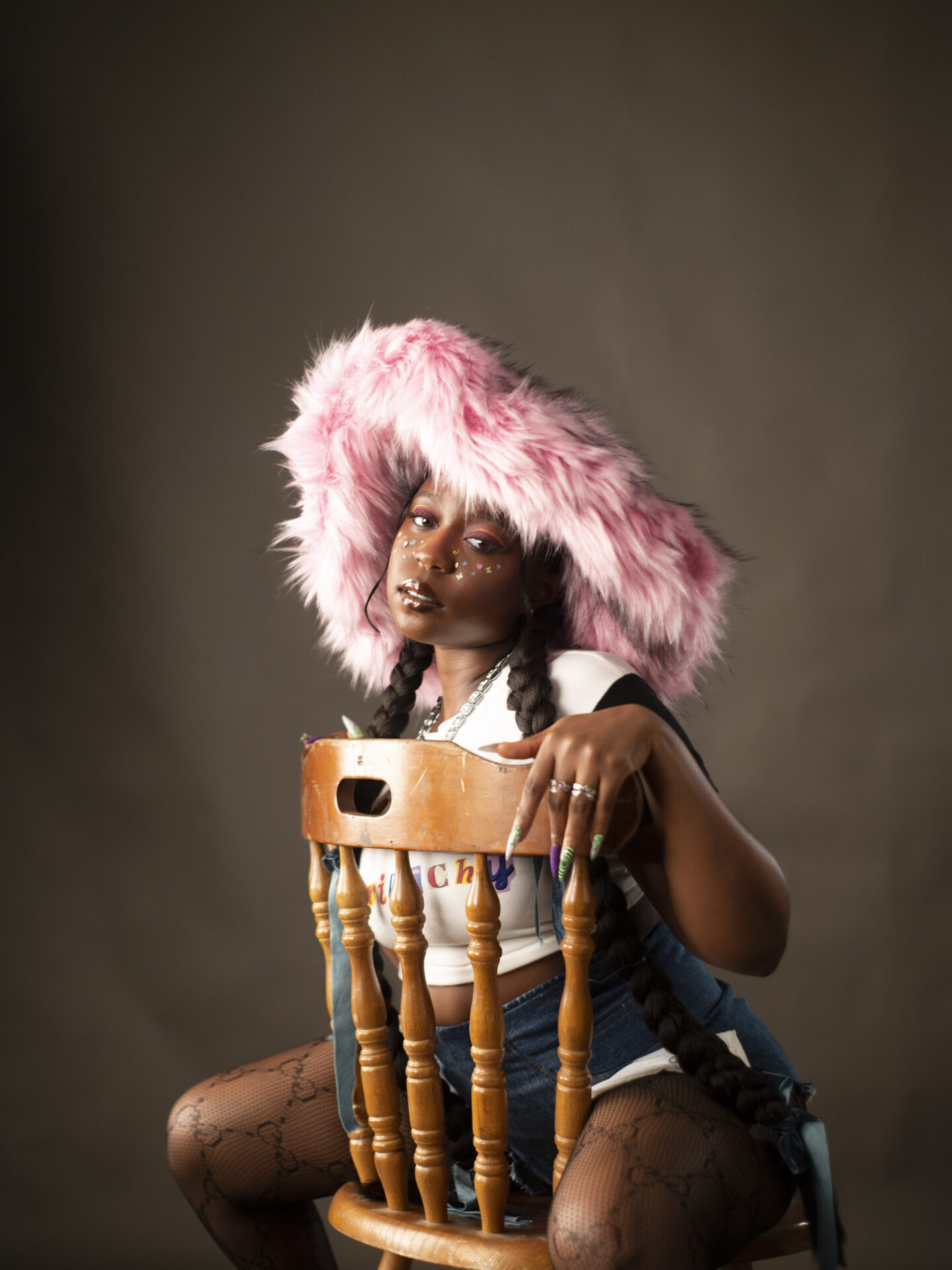 Photo Credit: Photosagie
Lifesize Teddy closes with "Prophecy," an affirmation of the power of manifestation and divine timing in song form. In becoming her own cheerleader and bringing her dreams to fruition one year at a time, Lifesize Teddy envisions championing others through her music along the way.
"I prophesy greatness and strength to deal with this crazy world and industry. I prophesy exponential growth that no one could ever imagine," she tells GU. "I prophesy that every single child that listens to my project feels the same way that I do and that I'm able to steer some confidence, introspection, warmth, strength, and power to them."
Want to see more conversations like this? Register for the 2023 GU Disruptor Summit
About Shanice: Shanice Davis is a writer from the Bronx, New York. She is a proud alumna of Howard University whose pen moves at the intersection of Black womanhood, entertainment, and culture. Follow her on Instagram and Twitter: @alwayshanice.