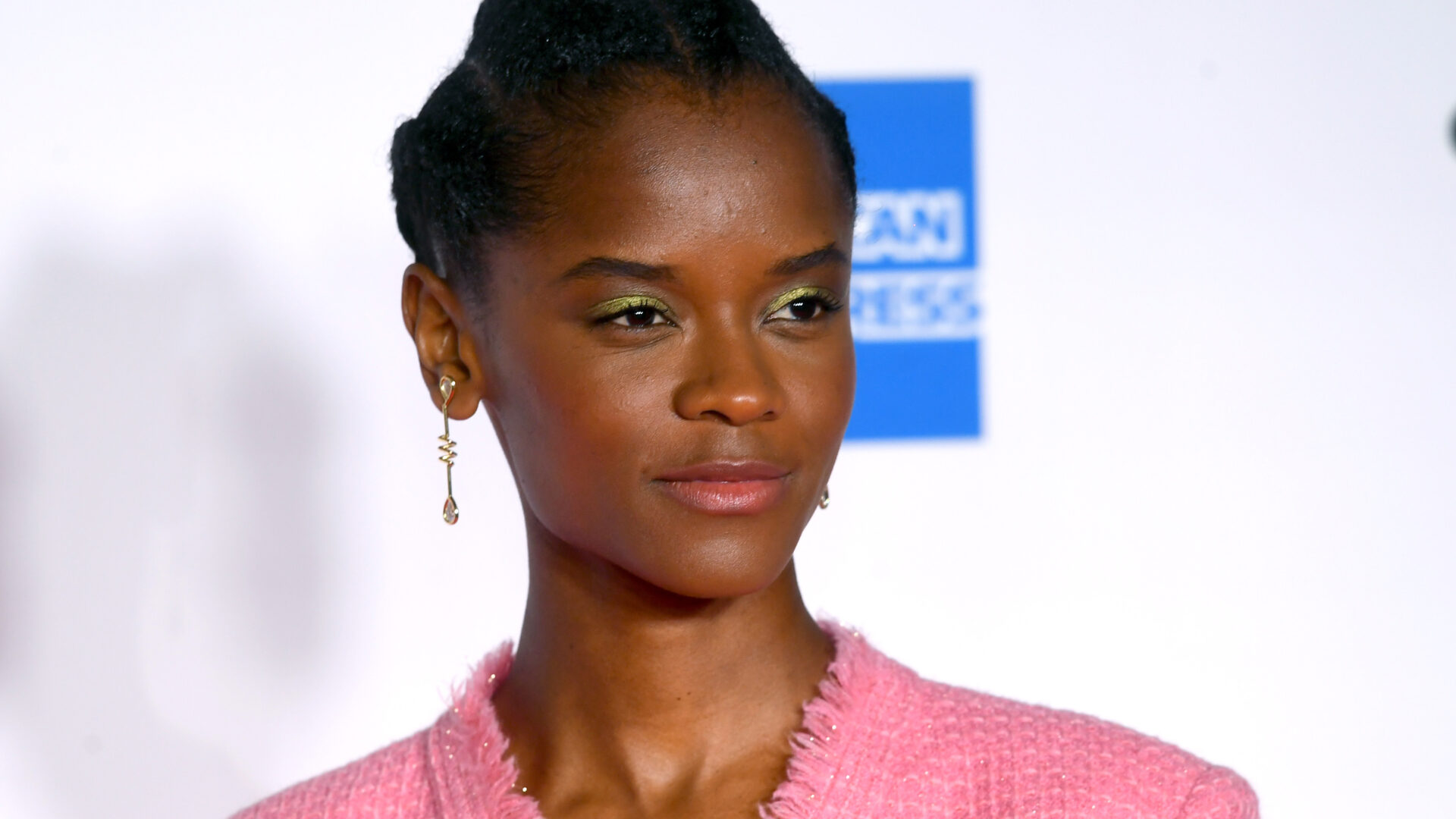 Letitia Wright Responds After Posting Anti-Vaxxing Video
"My intention was not to hurt anyone," she tweeted.
Black Panther star Letitia Wright is under fire from fans after tweeting an anti-COVID-19 vaccine video on December 3. She has since deleted the initial comment that reportedly offended many, and responded to the conversation.
"My intention was not to hurt anyone, my ONLY intention of posting the video was it raised my concerns with what the vaccine contains and what we are putting in our bodies," Wright said. "Nothing else."
The controversy began with a now-deleted tweet Wright, 27, posted, that included a video from "Off the Table," a series hosted by Tomi Arayomi, a Christian minister. In this particular clip, Arayomi expressed leeriness at taking the COVID-19 vaccine, which has been approved in the U.K., where he lives. Arayomi also questioned the name of an enzyme used in the research process, luciferase, due to his religious studies and the history of the name Lucifer. The Small Axe star seemed to agree with his sentiments when she shared the clip with a praying emoji, but people on Twitter, and even fellow celebrities, immediately fired back.
"Questioning something based on misinformation is not a good use of your celebrity or public platform," one Twitter user said. "This is why we have anti-maskers & people ignoring health warnings/recommendations from medical experts. This is why the pandemic is getting worse almost a year into it." Actor Alex Sawyer also weighed in, writing, "This is a frustratingly irresponsible use of a platform."
Wright was open to dialogue about her stance, and noted that people have a right to question what goes into their bodies and also expressed concerns about the enzyme luciferase.
She spoke about being "cancelled," as well, saying, "If you don't conform to popular opinions. but ask questions and think for yourself….you get cancelled," with a laughing emoji.
Wright's Black Panther character, Shuri, is set to take over as the Black Panther in the upcoming Marvel films. She also recently starred in the Steve McQueen miniseries, Small Axe, appearing in the movie Mangrove.