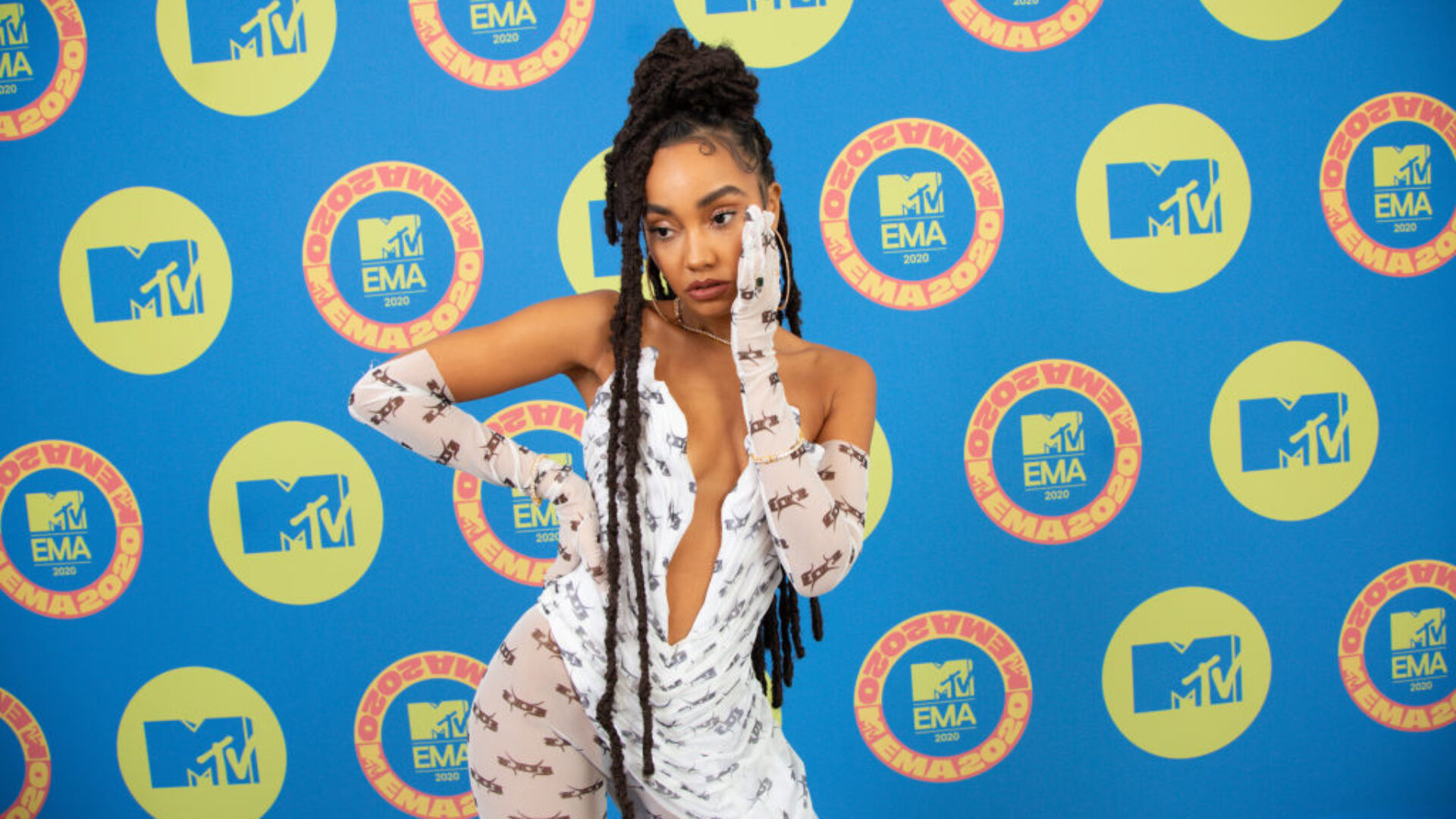 Leigh-Anne Pinnock Defends Herself Against Jesy Nelson And Nicki Minaj: 'I Know My Character'
The Little Mix member took a video during her 30th birthday celebration
Leigh-Anne Pinnock has officially entered the chat. The Little Mix member took to social media to address the drama and allegations stemming from Jesy Nelson and Nicki Minaj's Instagram Live discussion about issues between Nelson and her former bandmates after going solo. As reported by People, Pinnock made indirect remarks about the blackfishing controversy and allegations of conflict between herself and Nelson during her 30th birthday celebration.
"I'm 30 years old, I know my character. You know my character, anyone that meets me knows my f*cking character. That is all I care about," Pinnock said in an Instagram video, near tears. "I am so proud of everything I have achieved; the most beautiful fiancé who I'm still pretty much obsessed with and the two most perfect f*cking babies."
Her fiancé Andre Gray, who is also the father of her newly born twin "cubbies," also shared his thoughts in support of Pinnock. "If anyone has anything to say, come and find me," Gray said. According to Page Six, Gray continued to stand by Pinnock's side in emotional support. "She's my baby mother, my wife. If you're going to try and disrespect my baby mother, my wife, my fiancée and my children, there's gonna be a problem."
These comments follow the blackfishing controversy of Nelson's solo debut "Boyz" featuring Nicki Minaj. Nelson and Minaj joined one another on Instagram live to give Nelson a chance to share her thoughts on the blackfishing comments, as well as allegations that Little Mix members unfollowed Nelson on Instagram.
"I personally want to say that my intention was never, ever to offend people of color with this video and my song because like I said, growing up as a young girl, this is the music that I listened to. These are the videos that I watched and thought were the best," Nelson said during her discussion with Minaj. "For me personally, '90s R&B were the best years in music. I just wanted to celebrate that."
Photo Credit: Photo by Callum Mills via Getty Images for MTV