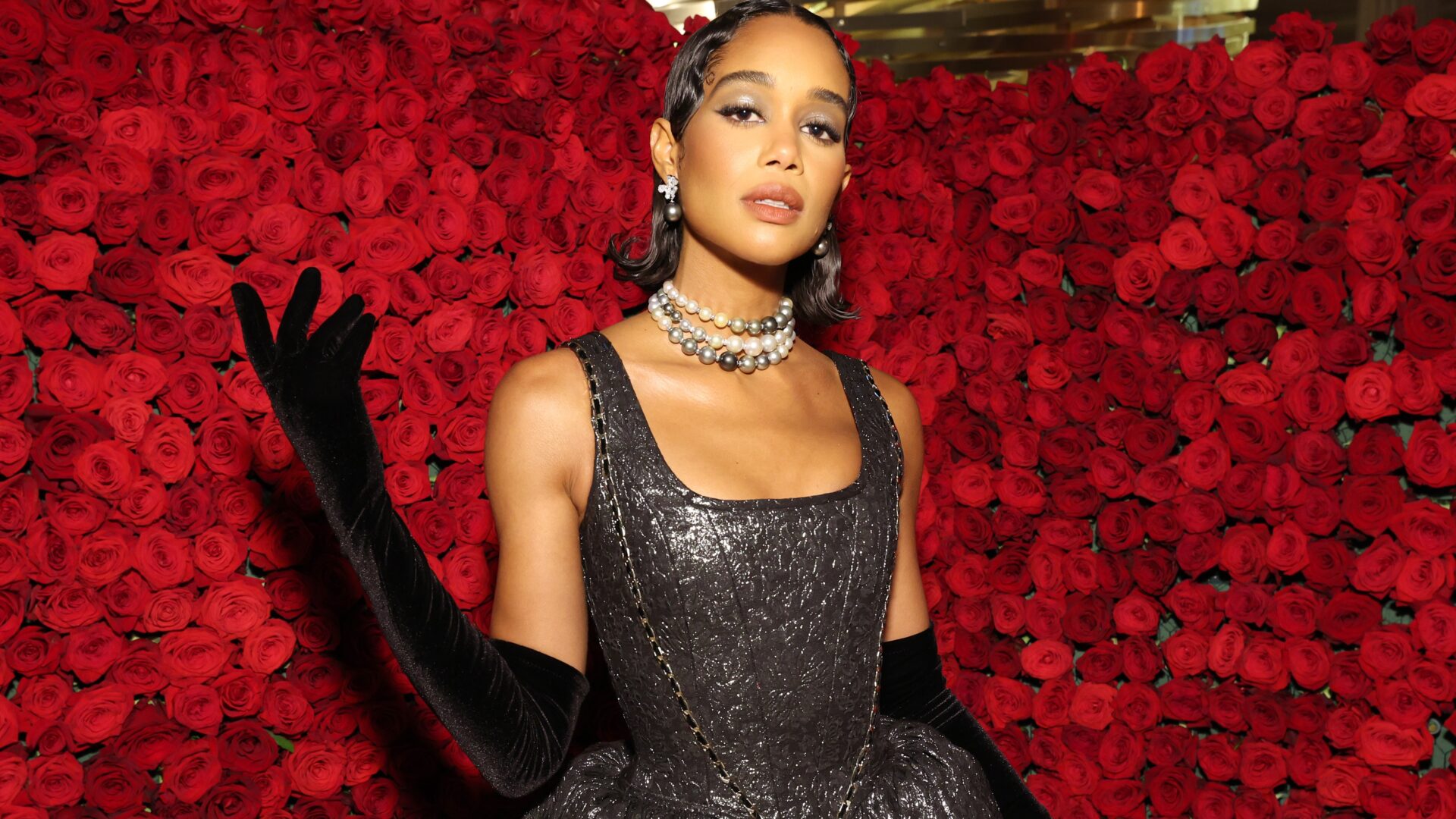 Laura Harrier Partnered With This Major Fashion Retailer For Her MET Gala Gown
You can't cop this custom look in stores.
While this may mark her fourth time gracing the MET Gala with her presence, actress Laura Harrier stunned at this year's evening of stars in an unforgettable princess gown. As what has been deemed the most highly-anticipated night in fashion, actors, artists, and influencers are expected to show up and give the fashion world everything they've got as they make their way up the MET steps. This year, Harrier didn't disappoint.
Last night's theme was 'Gilded Glamour,' which paid homage to a white-tie era during Gilded Age New York between 1870 to 1890. Of course, it was up to each attendee to put their own style and flair into the 2022 MET Gala dress code but the Spider-Man: Homecoming star took elegance and decadence to a new level with her custom gown from H&M.
Harrier partnered with the major fashion retailer to create a glamorous gown fit for a princess, and the execution was absolutely flawless. "I wanted to feel very feminine and romantic by leaning into that age and era while still keeping it modern and cool," Harrier explained during an interview with Vanity Fair. "We were definitely looking at references from the Gilded Age and kind of the shapes of how women's bodies were in their dresses from that time."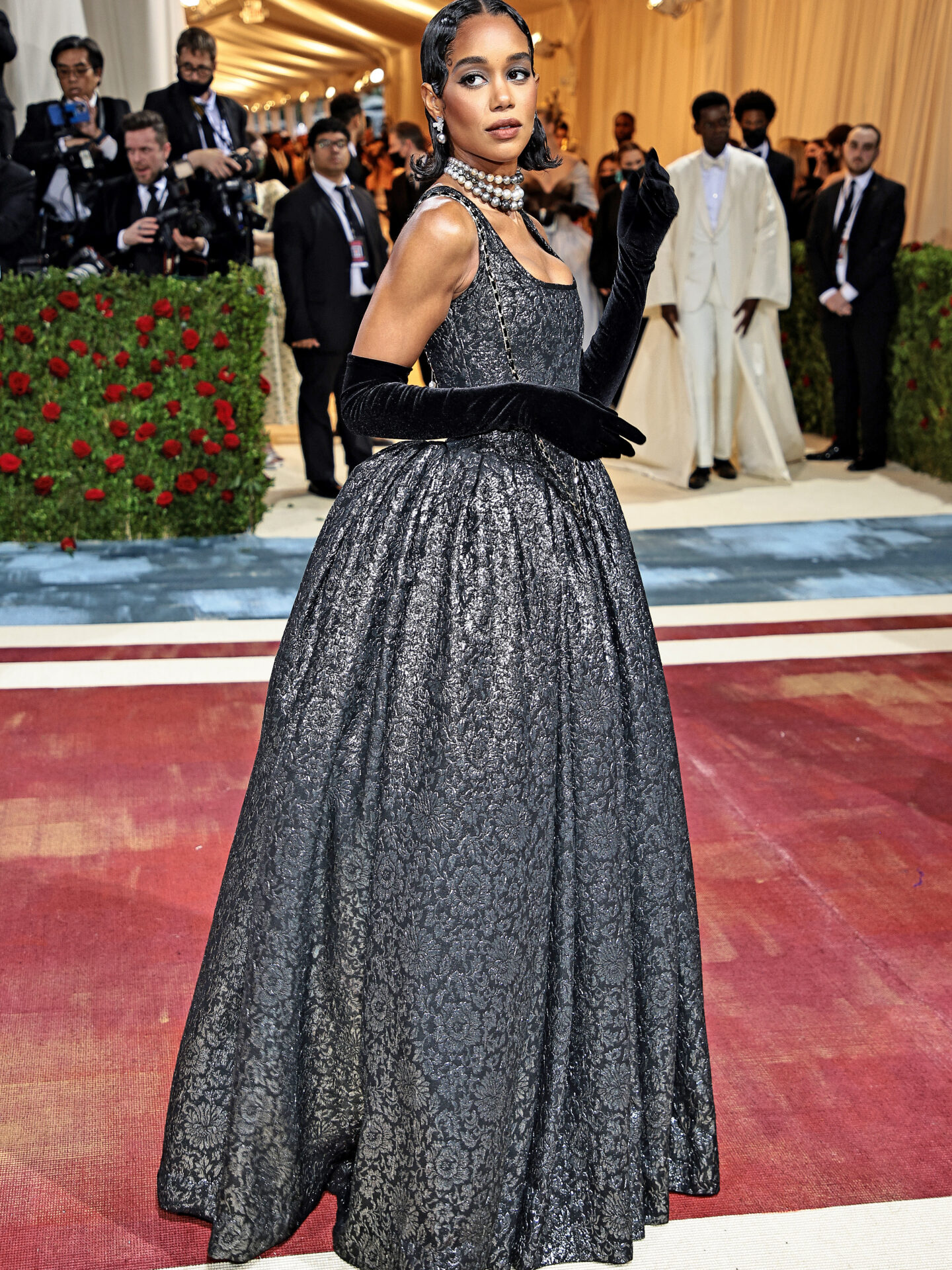 According to the BlacKkKlansman actress, her favorite part of her entire look was the corseted structure, which gave her a silhouette reminiscent of those from the Gilded Age. Harrier detailed her experience walking around in a tight corset for the evening. "It really changes how you feel, and how you walk, and how you carry yourself of course. And I have so much respect for women of those ages to have to wear a corset every single day as wild as that can be. I don't know how I'm going to get through the night with this thing," she said.
When asked by Vanity Fair about how the H&M collaboration came about, Harrier described the relationship as "organic" and even recalled watching the dress transform from an idea to design to construction using original materials from the '40s and '50s. She noted the process of working closely with the Swedish retailer's design team as "really cool" as she watched her vision for the black and silver gown come to life.
"Obviously H&M isn't officially an American company, I feel very connected to it," Harrier said. "I think for me, as a teenager growing up, that's all I wore and it's always the best thing that is accessible… so it feels like this really nice, marrying of classic Americana with the most high-end fashion."
Photo Credit: Photo by Cindy Ord/MG22/Getty Images for The Met Museum/Vogue