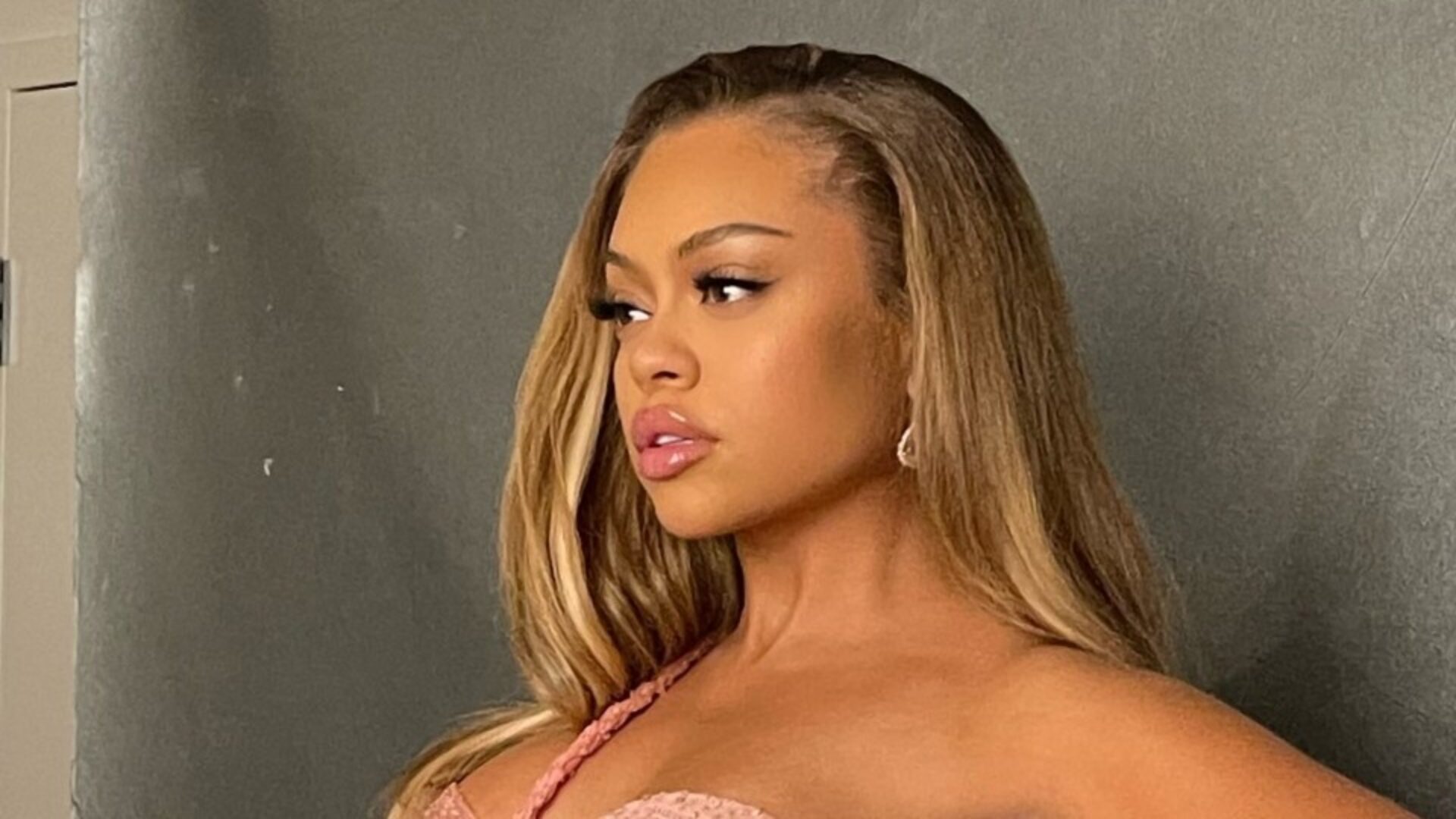 Here's How Celebrity MUA Melissa Ocasio Created Latto's Grammy Look
With Sunday night Grammys comes Monday morning mega coverage from red carpet designer details to captivating glam taking over our feeds. One favorite face stole the show, Latto, as she posed in a flirty soft glam that could double as Valentine's date night look.
Created by celebrity makeup artist Melissa Ocasio, she describes how Latto's natural beauty served as the creative direction for the night. "Latto wanted to embrace her natural beauty more with this look, so we decided to go with a fresh face and minimal application where the main focus is skin," Ocasio tells GU. "The 90's/00's red carpet looks were centered around the idea of "less is more" so we wanted to embody that concept with this look."
Read "Latto Used These $8 Lashes For Her BET Awards 2022 Glam"
The simple yet chic look features an elongated wing liner, rosy cheeks, and a simple glossy lip. Partnering with M.A.C. cosmetics, Ocasio used all M.A.C. products to achieve the look. Grabbing bestsellers like the Hyper Real Serumizer, Skin Canvas Balm, and Glow Palette: Get It Glowin, Prep + Prime Fix in Lavender, Lip Conditioner, Stack Mascara, Locked Kiss Ink 24HR Lipcolour, Lipglass, Mineralize Skinfinish in Medium Golden and the Studio Fix Sculpt and Shape Contour Palette. Using the Serumizer, Skin Canvas Balm, and Lip Conditioner for skin prep, she went in with the Stack Mascara to elongate and enhance her lashes and snagged Clear Lipglass for the finishing touch. The M.U.A. says it all felt surreal when describing her M.A.C. moment, "It's honestly a full circle moment for me. I started my M.U.A. career as an artist at M.A.C. 10 years ago, so to have this opportunity is major, a moment I can now cross off my bucket list."
The "Sunshine" rapstress was nominated for two Grammy awards, Best New Artist and Best Melodic Rap Performance, this year for "Big Energy." Although she didn't win, Latto had a packed Grammy weekend from performing at the Clive Davis Pre Grammy Gala plus Spotify's Best New Artist Grammy Party. She recently dropped her single "Another Nasty Song" last December and has since given fans a sneak peek at a pop track she's currently working on.
As for Ocasio, she's excited about reaching a new milestone in her career, "I feel extremely blessed and excited to be a part of such a historical moment in music history. We put a lot of thought and effort into this look!"