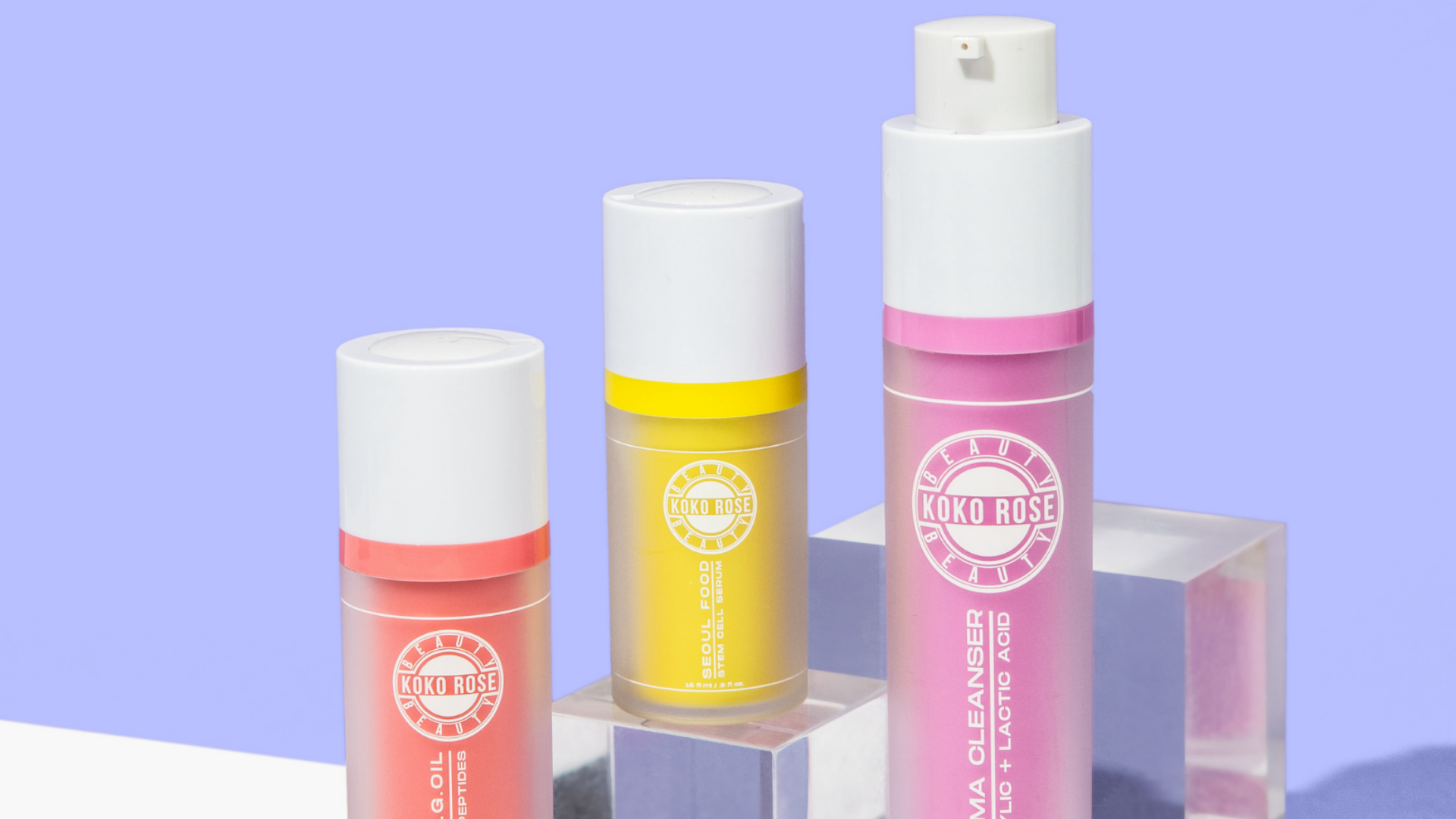 Meet The Woman Behind K-Beauty's First Black-Owned Brand
Koko Rose Beauty was born and conceptualized in South Korea.
Whether you're a budding beauty buff or just someone who gets pulled into the TikTok beauty influencer rabbit hole from time to time, I'm quite positive that you've heard about K-beauty. For those who may not be too familiar, K-Beauty refers to popularized beauty trends and skincare products that were derived from South Korea. K-Beauty trends have been praised for its ability to give our skin that naturally luminous and youthful look.
Ever wonder why TikTokers and beauty gurus are now leaning towards 10-step skincare routines with double cleansing and a treatment essence? You have K-Beauty to thank for that!
Unfortunately, according to the Environmental Work Group (EWG), nearly 75% of skincare products marketed toward Black women are considered toxic. While the majority of skincare products are made to treat skin that has a pH of 5.5, that is not the pH of melanated skin for Black and brown women and a lot of products tend to contain toxic chemicals that are harmful to melanated skin. Thankfully, Koko Rose Beauty is creating a solution for us, by us.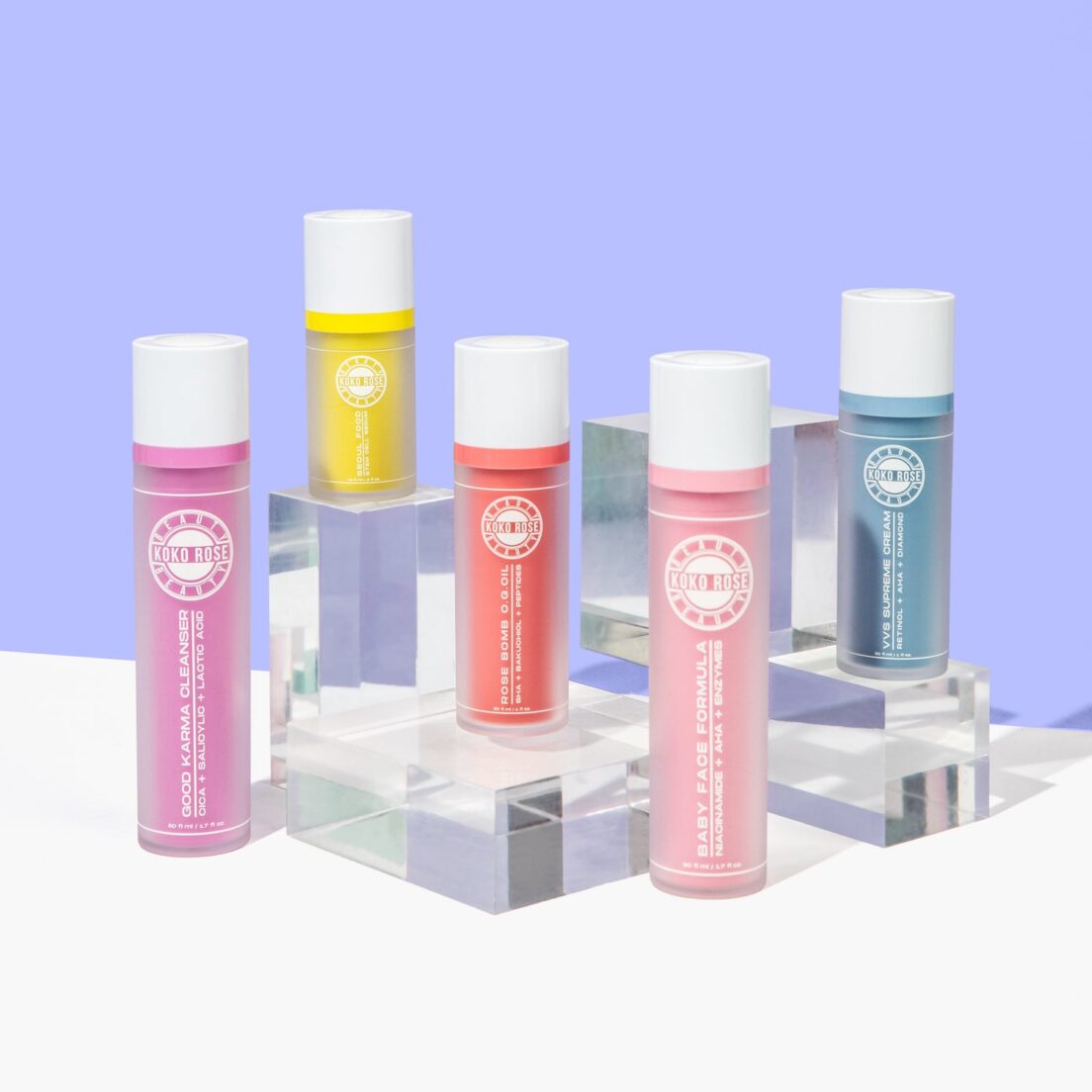 Created by Charlo "Koko" Greene, Koko Rose Beauty was formed in South Korea, which is known for being home to the cleanest ingredients and most advanced skin science in the world. Starting with the $22 Good Karma Calming Cleanser and the highest price point being the $42 Seoul Food Dark Spot Defense Serum, Koko Rose Beauty is chock full of vegan, super clean, nature-green skincare products in addition to being specifically formulated as pH-appropriate for skin with melanin. With its two standout products being the Rose Bomb O.G. Clarifying & Brightening Oil and Baby Face Formula Brightening & Exfoliating Essence, Koko Rose Beauty already has an overall review rating of 4.7 since its official launch in May 2021.
"My Korean fiancé inspired the foundation for Koko Rose Beauty," Greene told Girls United about the ultimate inspiration behind her brand. "I have struggled with acne for decades and one night, when my skin was at its worst, my fiancé suggested I try K-Beauty. I began researching, enrolled in esthetician school, then moved to South Korea for a brief period to bring our brand to life."
On behalf of all beauty lovers everywhere, Girls United got the scoop from Greene herself about Koko Rose Beauty, a Black women-owned K-Beauty skincare brand made for people of color, her thoughts on her first trip to Korea, and why it's important for Black women to use brands formulated for people of color.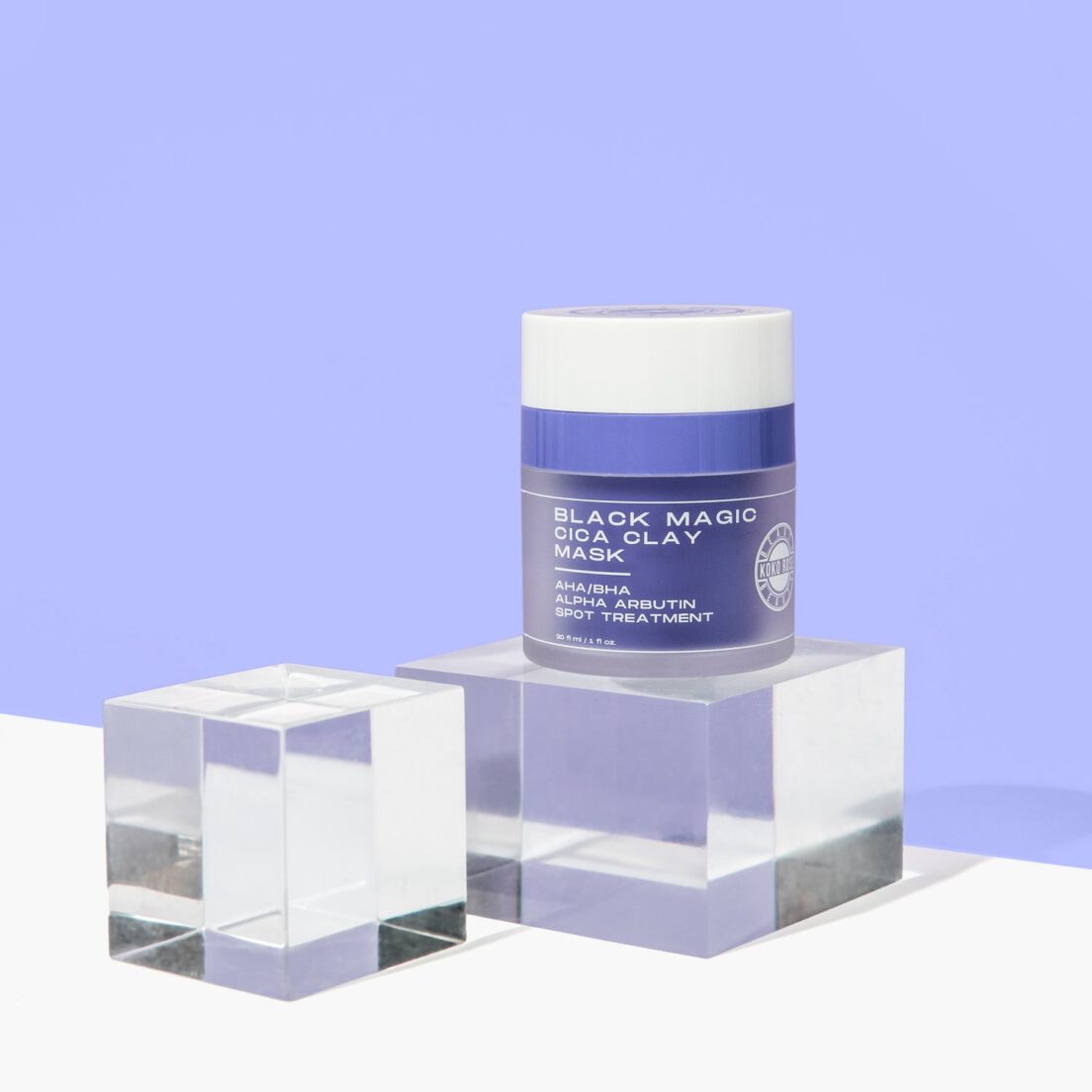 Girls United: When you traveled to Korea for the first time, what inspired you the most?
Koko Greene: "I was most inspired by how people approach skincare and self-care during my trip to Korea. In the U.S., most of us see skincare as a task and self-care as an afterthought. In Korea, taking time to care for your skin and pamper yourself is as ingrained into their daily routines as brushing your teeth is in the U.S.. It's all a no-brainer. 
Seeing that and realizing that K-Beauty isn't just about the formulas but also about the rituals really inspired Koko Rose Beauty's approach to product rollouts. We drop full routines and rituals instead of individual products because we know helping our customers create consistent rituals will amplify their results."
GU: How would you break down K-beauty for those who may not be too familiar with the practice or products?
KG: "K-Beauty is a skincare philosophy and lifestyle that prioritizes long-term skin health over short-term results. Instead of harsh, aggressive formulas that dry out the skin to deliver quick results, K-Beauty is hydrating, nourishing and aims to balance the skin, with beauty being a byproduct of healthy skin."
GU: When working with the chemists, what were you surprised to learn about K-beauty and the science behind making a product?
KG: "I was surprised by how our Korean chemists would refuse to use high amounts of active ingredients that could be considered too aggressive on the skin. Things that we've come to accept as commonplace in American skincare, like 10% niacinamide in a formula, required us to threaten to walk away and find another manufacturer to have it included in our formulas at that rate. I appreciate that formulas which follow the K-Beauty philosophy tend to err on the side of caution, but my challenge was ensuring our formulas were effective enough for darker skin, which has a more dense dermis and requires higher percentage active ingredients to penetrate it."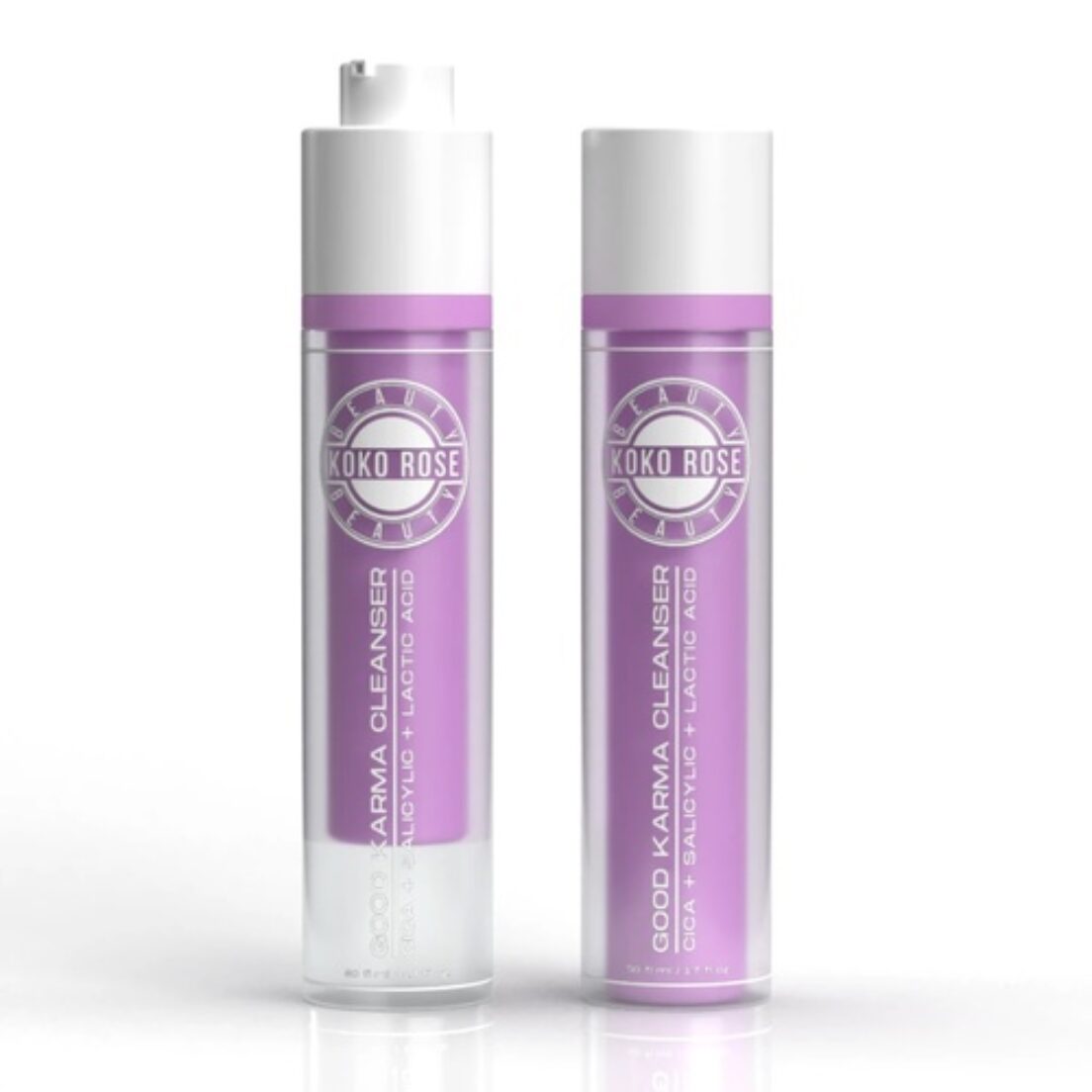 GU: How would you say that Korean skincare has heavily influenced how the rest of the world takes care of its skin and looks at the beauty world?
KG: "K-Beauty is the world's most advanced skincare and they set the tone for products you can expect to see American brands roll out three to five years after they surface in Korea. What Paris is to fashion, K-Beauty is to skincare and it's dope that we have a chance to create a space in such an important facet of the industry for people of color."
GU: As a Black woman, why is it important to use skincare products with melanin in mind?
KG: "These major brands [don't give a f***] about people of color. You don't think it's crazy that 50% of skincare aisles are dedicated to anti-aging, which is the number one concern for white skin, but you can barely find a couple of products for hyperpigmentation, which is the number most common skin concern in skin with melanin. That tells you everything you need to know about the current state of the skincare industry."
"Melanin-rich skin is an afterthought if it isn't Black History Month or [Black Lives Matter] in skincare and that's why nothing ever worked for me, no matter how consistent I was. Our skin is just as different as our hair, but no one is acknowledging that fact except for lil ol' us. Black women spend eight times more on beauty products because none of them work for us. Of the few that are marketed towards us, 75% are considered toxic. We deserve better, so we created better with Koko Rose Beauty. Products made for us, by some of the best skin chemists in the works."
Photo Credit: Koko Rose Beauty/Milan Media Group