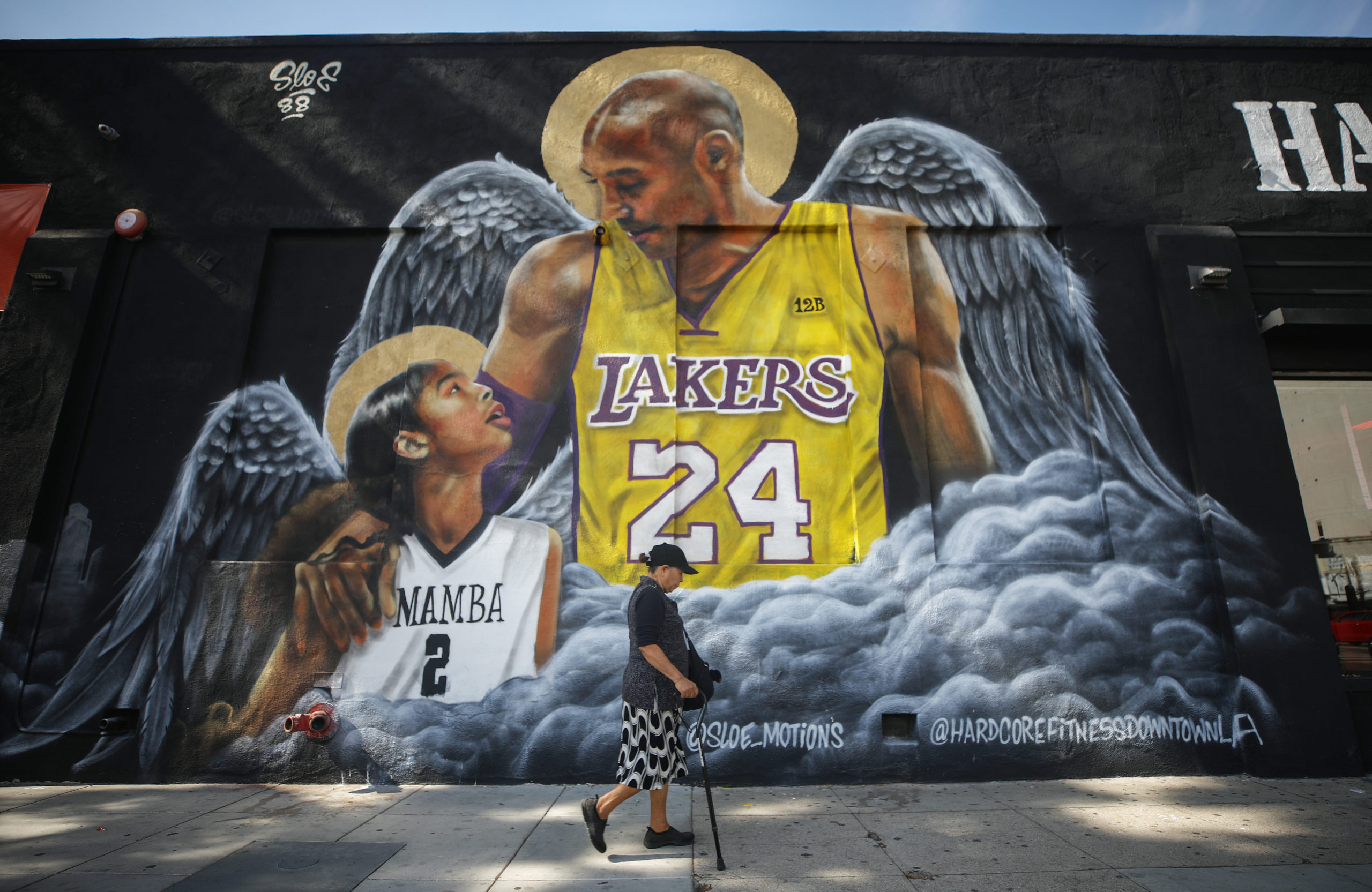 Kobe And Gianna Bryant's Memorial Will Be Held At Staples Center
The basketball legend and his daughter were killed in a helicopter crash on Jan. 26.
Over 20,000 fans are set to attend the memorial service for Kobe and Gianna Bryant at the Staples Center in Los Angeles on Feb. 24, where Bryant spent his 20-year career playing for the Los Angeles Lakers. The date, 2/24, honors Gianna's and Kobe's jersey numbers, which were 2 and 24, respectively.
The basketball legend, his 13-year-old daughter, and seven others were killed in a helicopter crash in Calabasas on Jan. 26. They were on their way to the Mamba Sports Academy for a girl's basketball game.
The Bryants were memorialized in a private ceremony and laid to rest in southern California earlier this month.
Since the passing of Kobe and Gianna, celebrity tributes have poured in, as many attempt to honor the legacies of the basketball great and his prodigy. "She was so locked in," said God Shammgod, who trained both Kobe and Gianna, to the New York Times. "Her mind-set was just like his mind-set."
According to ESPN, proceeds from the memorial will go to the Mamba & Mambacita Sports Foundation.
Starting at 1 P.M. ET, ESSENCE will be streaming the memorial. Watch here.
Photo credit: Getty Images