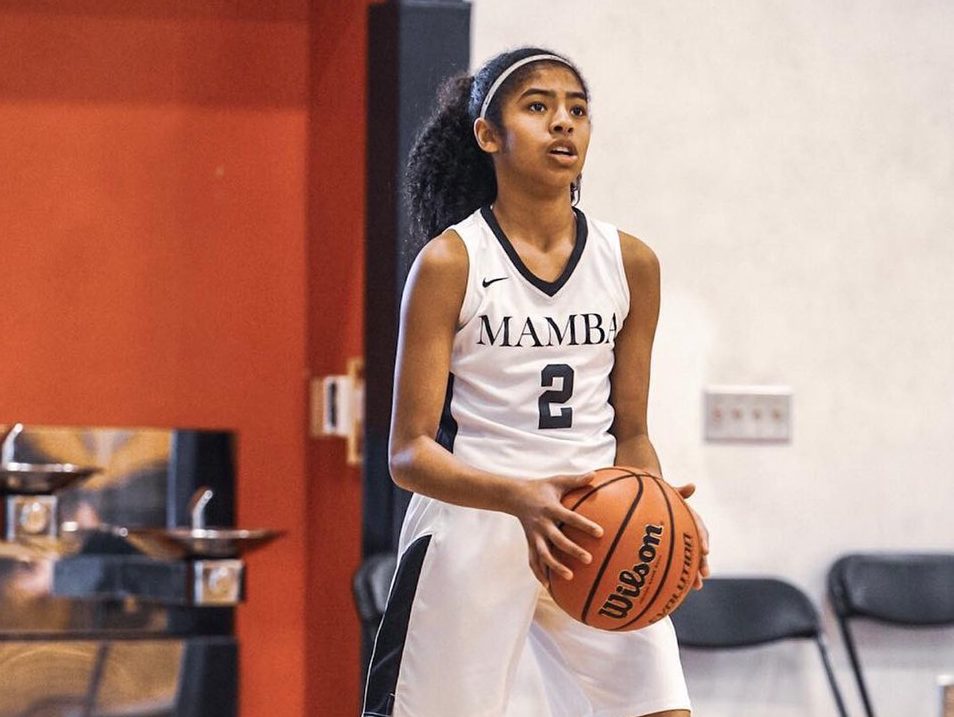 Gianna Bryant Was A Star In The Making
Gianna Bryant, daughter of basketball legend, Kobe Bryant, was killed in a helicopter crash in Calabasas. Her father was also killed in the accident.
Gianna "GiGi" Bryant, daughter of five-time NBA champion and former Los Angeles Laker, Kobe Bryant, was a star in her own right.
The 13-year-old played for the Amateur Athletic Union (AAU) and was coached by her father. The two, along with another teammate and their parent, were headed to the Mamba Sports Academy for one of Gianna's games in 2020, when their helicopter crashed in Calabasas earlier today. All passengers were killed.
During a 2018 interview with Access Hollywood, her father said, "[The] basketball gene, I've completely and fully passed off to Gianna. She's got it." Sports fans also noticed that Gianna's tenacity, and even a few of her techniques — like her fadeaway and offense — were reminiscent of her father's. She was lovingly referred to "Mambacita" by her father and fans alike, a play on "Black Mamba," Kobe's basketball nickname. Her jersey number was 2.
Recently, a sweet clip of Kobe and Gianna sitting court side at a Brooklyn Nets v. Atlanta Hawks had gone viral. In it, we see Kobe sharing wisdom with the dedicated young player.
While sitting down with Jimmy Kimmel in 2018, Kobe shared an anecdote about his daughter. He expressed how much Gianna, and he, believed in her athletic capabilities. "The best thing that happens is when we go out, fans would come up to me, and [Gianna will] be standing next to me, and they're like, '…you gotta have a boy, you and [Vanessa] gotta have a boy, gotta have someone to carry on the tradition – the legacy…[Gianna's] like 'Oy, I got this.'"
"I'm like that's right! Yes you do—you got this," Kobe said.
Upon high school graduation, Gianna was interested in playing basketball as a Husky at the University of Connecticut.
Gianna Bryant was a budding player with serious talent, and we will never forget her.
Photo credit: @/shotbyjuan_