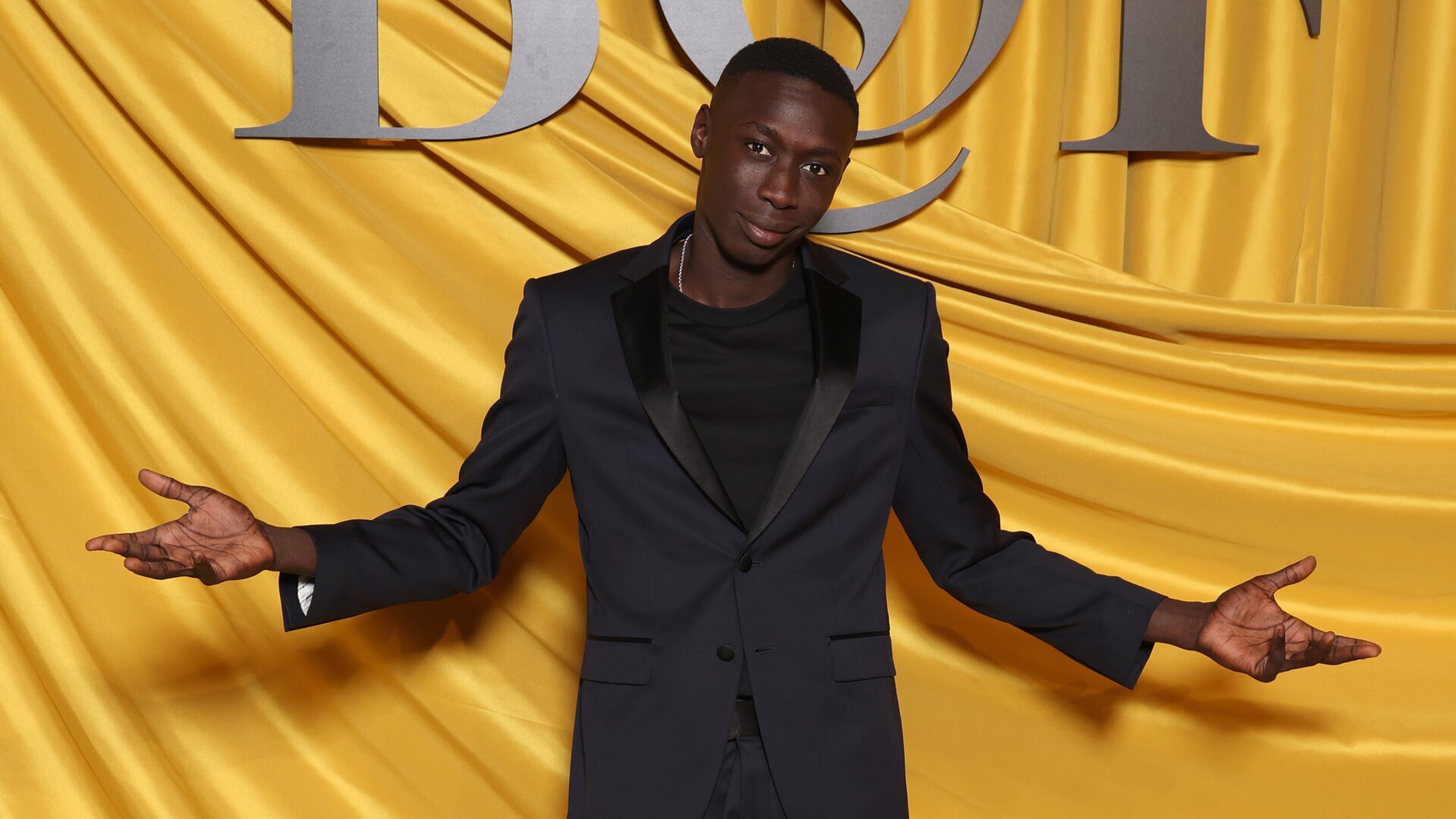 TikToker Khaby Lame Becomes FIFA Ambassador Ahead Of Soccer World Cup In Qatar
The announcement comes as the 2022 World Cup is shrouded in controversy.
TikTok's most followed content creator has a brand new gig. Khaby Lame was named Official FIFA World Cup Qatar 2022 Brand Ambassador by QNB, one of the largest banks in the Middle East and Africa. Lame will be launching his new role via his first-ever TV commercial for the company, which is currently the 2022 World Cup's main sponsor. 
"I am happy to be QNB's ambassador during the FIFA World Cup Qatar 2022," Lame said in a press release. "I believe that I am very similar to QNB, I set my dreams and achieve the impossible. İ look forward to explore the tournament through QNB's lens and to make unforgettable memories."
In fact, this is the same ethos championed by Qatar during the 2022 World Cup. "Choosing Khaby Lame as QNB's ambassador during the tournament, reflects the boundless ambition of Qatar by hosting the FIFA World Cup Qatar 2022," said Ms. Heba Ali Al-Tamimi, the General Manager of QNB Group Communications, in a press release.
"By following his dreams, Lame, much like Qatar, has achieved his goals. We are celebrating together a world where everything is possible. As Qatar prepares to welcome millions of football fans this winter, we can certainly be proud of what we have achieved, both as a bank and as a country."
Born in Senegal, Lame moved to Italy when he was one year old. In 2020, he started posting reactions to absurd life hacks videos on TikTok during the first lockdown. The content creator also has brand deals with companies such as BOSS and is reportedly being paid up to $750,000 per video, according to The Economic Times.
Lame's new deal comes as the 2022 World Cup is facing controversy. Set to kick off on November 20, Qatar is being criticized for human rights abuses in building the infrastructure to host the sporting event. Some have also pointed to the state's strict laws prohibiting homosexuality, according to Forbes.
About Kyra: Kyra Alessandrini is a news writer at Girls United and a freelance journalist. Her work has appeared in publications such as Time, The Hollywood Reporter, InStyle, and Elle. Born in New York and raised in Paris, France, she is passionate about culture, street photography, and travel.
Photo Credit: PARIS, FRANCE – OCTOBER 01: Khaby Lame attends the #BoF500 gala during Paris Fashion Week Spring/Summer 2023 on October 01, 2022 in Paris, France. (Photo by Pascal Le Segretain/Getty Images for BoF)