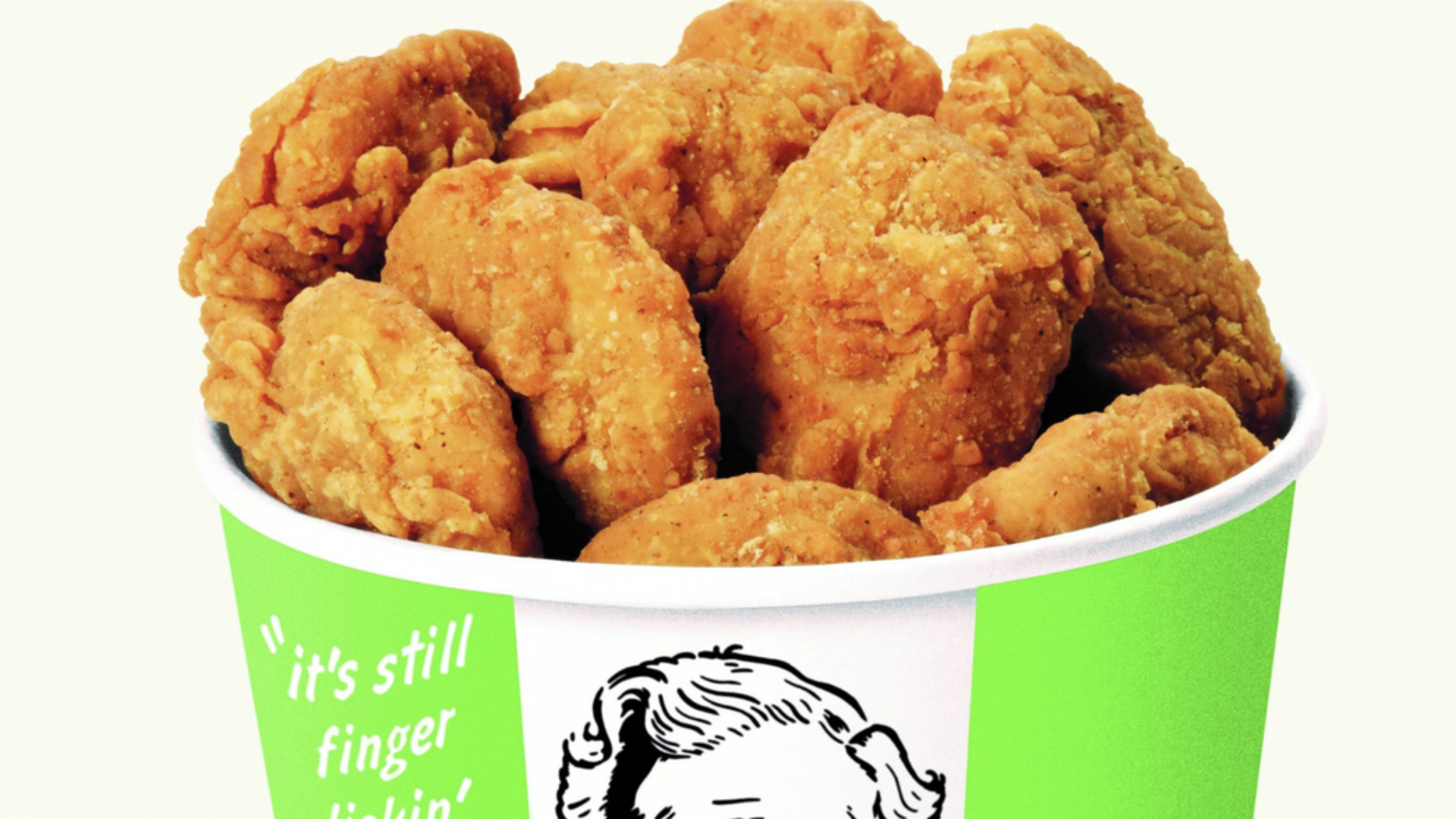 KFC Introduces Plant-Based Chicken Nuggets
The restaurant partnered with Beyond Meat on the new menu item.
KFC has partnered up with Beyond Meat to offer consumers a new plant-based option.
"The mission from day one was simple – make the world-famous Kentucky Fried Chicken from plants," said Kevin Hochman, the president of KFC U.S., in a press release. "And now over two years later we can say, 'mission accomplished.'"
KFC promises that Beyond Fried Chicken is "packed with delicious flavor and the juicy satisfaction that you'd expect from KFC's iconic fried chicken but in a plant-based option that's still finger lickin' good." Beyond Fried Chicken is available to order with your traditional KFC dipping sauces and can be purchased à la carte or with a menu. Prices start at $6.99, excluding tax and varying by location.
Read more of our food coverage here.
"We couldn't be prouder to partner with KFC to offer a best-in-class product that not only delivers the delicious experience consumers expect from this iconic chain, but also provides the added benefits of plant-based meat," said Ethan Brown, the founder and CEO of Beyond Meat, in a press release. "We are truly thrilled to make it available to consumers nationwide."
Actor and social media star Liza Koshy was chosen to be the face of KFC's Kentucky Fried Miracle campaign. She shared the news with her followers on Instagram.
KFC adding a plant-based item to its menu may seem like a good way for the company to bring in vegetarian and vegan consumers. However, the company's press release specifies that Beyond Fried Chicken is "not prepared in vegan/vegetarian manner". This suggests that the plant-based chicken is prepared in the same fry oil as regular chicken products. This is standard practice in fast food restaurants, according to Eater.
KFC's new collaboration with Beyond Meat is a good option if you want to try plant-based meat. Unfortunately, it doesn't make it accessible to individuals that follow a plant-based diet.
Beyond Fried Chicken is available to order at KFC locations nationwide "while supplies last".