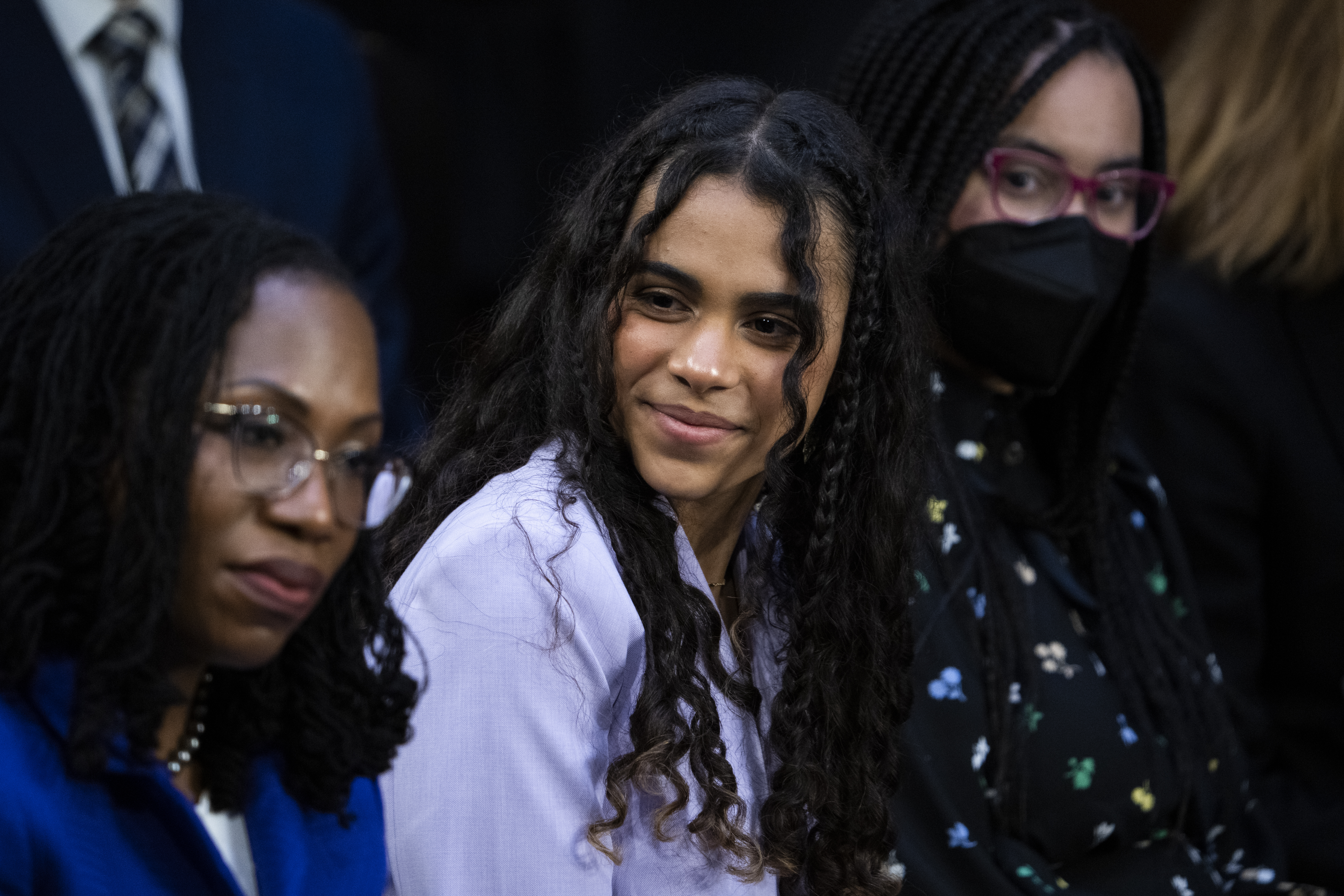 Meet Supreme Court Justice Ketanji Brown Jackson's Daughters, Leila And Talia Jackson
Today, Jackson made history as the first Black woman to be confirmed to the Supreme Court.
During the confirmation of Ketanji Brown Jackson, who made history today as the first Black woman to be confirmed to the Supreme Court, we met her lovely family. As a part of her initial comments, Jackson introduced us to her husband of 25 years, Patrick Jackson, and their two daughters, Talia and Laila Jackson.
She spoke about mastering work-life balance and expressed gratitude to her daughters for sharing her with the world.
"You are the light of my life," Judge Jackson said to her daughters. "Please know that whatever title I may hold or whatever job I may have, I will still be your mom. That will never change."
She also said, "Girls, I know it has not been easy as I have tried to navigate the challenges of juggling my career and motherhood. And I fully admit that I did not always get the balance right. But I hope that you have seen that with hard work, determination, and love, it can be done. I am so looking forward to seeing what each of you chooses to do with your amazing lives in this incredible country."
Read about the beautiful meaning behind Justice Jackson's first name.
Talia Jackson is 21 years old and is enrolled in college.
Leila, 17, went viral a few weeks ago for a photo of her lovingly looking at her mother during the confirmation. The photo was taken by Sarahbeth Maney for The New York Times.
When she was 11 years old, Leila wrote a letter to former President Barack Obama about nominating her mother to the Supreme Court. Senator Cory Booker told the story during his remarks during her confirmation. Dreams do come true.