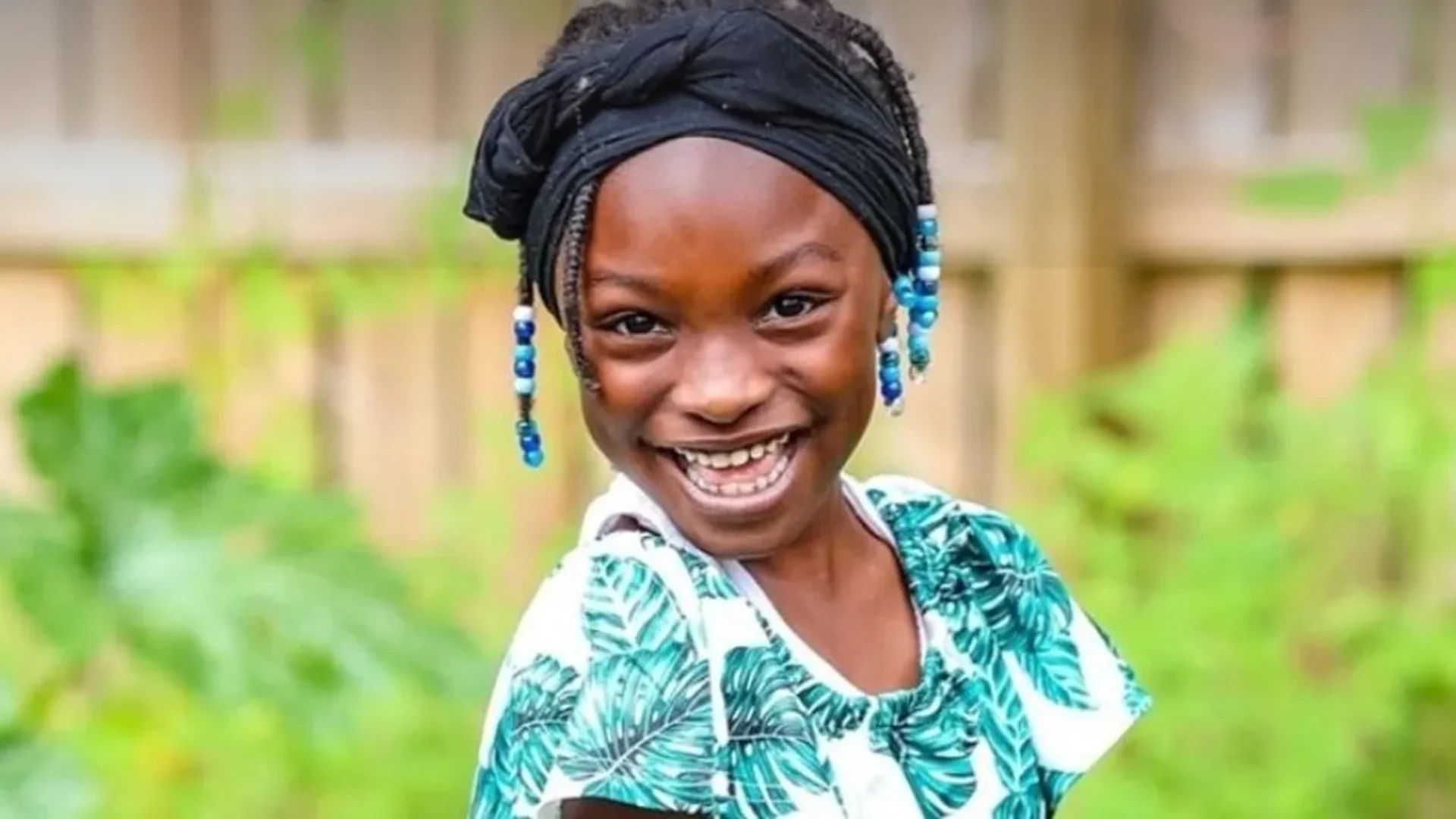 This 6-Year-Old Black Girl Made History As Georgia's Youngest Farmer
Meet Kendall Rae Johnson.
Kendall Rae Johnson, 6, has made history for being the youngest certified farmer in Georgia. She obtained her business entity, "aGROWKulture", at the state and federal level and received a farm and tract ID.
The young farmer is also part of farming organizations such as the Georgia Farm Bureau and Georgia Grown, a division of Georgia's Department of Agriculture.
Kendall grew an interest in farming through her great-grandmother Laura "Kate" Williams. Together, they planted cucumber seeds, pepper tomatoes, and broken collard greens. Today, Kendall grows everything from carrots to squash and strawberries.
Read about how one editor decided to start gardening in the wake of the COVID-19 pandemic.
"She started out in a patio garden and the patio garden grew from a little bitty something to, by the time her fourth birthday came, we had a full-fledged garden in our backyard," Kendall's mother, Ursula Johnson, told ABC News. "And then we moved, and now she has a farm."
Johnson was discovered online by Georgia's Rep. Mandisha Thomas.
The young girl helped raise $85,000 for a program to support young farmers in kindergarten and high school students in South Fulton, GA. She is currently hoping to raise $10,000 to fund an outdoor kids agricultural science learning space. Her goal is to "change the way kids look at food and food insecurity," according to "aGROWKulture"'s website. 
Of the 3.4 million farmers in the United States, only 45,000 are Black, according to the USDA and as reported by the Washington Post. Over the past century, Black farmers have lost 90% of farmland due to systemic racism and business practices that have kept African Americans from gaining equal access to markets. Today, white farmers account for 98 percent of farmland, according to the USDA.

"I wish more people had the kind of enthusiasm that Kendall Rae Johnson has," said South Fulton Mayor Bill Williams. He applauded her commitment to farming and highlighted the importance of community in encouraging young entrepreneurs. According to 11Alive News, September 28th is official Kendall Rae Appreciation Day.
Photo Credit: 11Alive News