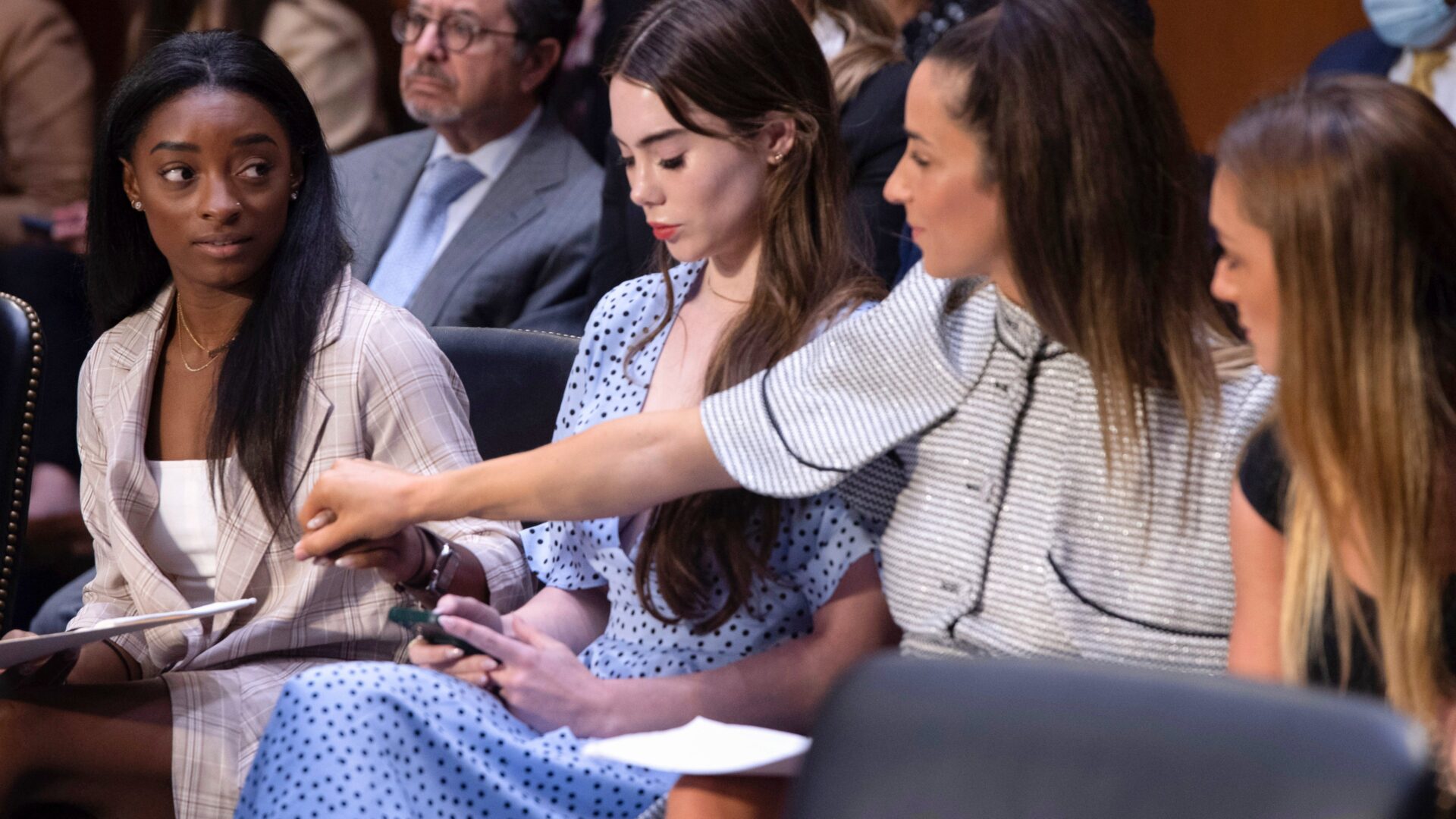 Department Of Justice Reviewing Decision To Not Charge FBI Agents In Nassar Investigation
The Department of Justice has announced that it is reevaluating its decision not to charge FBI agents accused of improperly investigating sex abuse allegations in the Nassar investigation. Deputy Attorney General Lisa Monaco made the announcement during a Senate Judiciary Committee hearing, according to the Washington Post.
The decision comes weeks after the department heard testimony from renounced gymnasts that included Simone Biles, McKayla Maroney, Maggie Nichols, and Aly Raisman. Although Nassar was convicted two years after the story broke in 2015, he eventually pleaded guilty after years of accusations. Hundreds of girls, apart from members of the USA Gymnastics team reported that Nassar sexually abused them under the appearance of medical treatment when he worked for Michigan State University and USA Gymnastics. When he pleaded guilty, Nassar pleaded guilty to 40 to 175 years in prison.
Monaco said about the decision: "I do want the committee, and frankly, I want the survivors to understand how exceptionally seriously we take this issue. We believe that this deserves a thorough and full review." She also confirmed that there have been changes to how the case is being handled. Monaco commented, "I can inform the committee today that the recently confirmed assistant attorney general for the criminal division Kenneth Polite is currently reviewing this matter, including new information that has come to light."
The USA gymnasts spoke bravely in front of the Senate Judiciary Committee. Before the decision came, McKayla Maroney stressed to the committee, "What is the point of reporting abuse, if our own FBI agents are going to take it upon themselves to bury that report in the drawer? After telling my entire story of abuse to the FBI in the summer of 2015, not only did the FBI not report my abuse, but when they eventually documented my report 17 months later, they made entirely false claims about what I said."
This continues to be a long road for the victims of Larry Nassar. However, it is a victory for the gymnasts and a sign of change to come in the sport.
To learn more information about the Larry Nassar senate hearing, click here.