JT Stars In Latest A/W 2023 Campaign For Rising Label Poster Girl
The City Girl Heads Down Garment District. 
By now, your feed has been flooded with photos of JT's debut as the face of UK label, Poster Girl. While replaying the sneak peek of her and Yung Miami's upcoming untitled single, the City Girl is keeping us fed with her style endeavors.  
The birth of Poster Girl started with two best friends Francesca Capper and Natasha Somerville, graduates from the prestigious fashion university of the world Central Saint Martin. For their upcoming reverie collection, it's been defined as an escape from fantasy by pushing the boundaries of femininity. Provocative, sultry yet soft are visible in the heavy pearl and diamond accouterments and flirtatious micro dresses to live out your early 2000's vixen dream.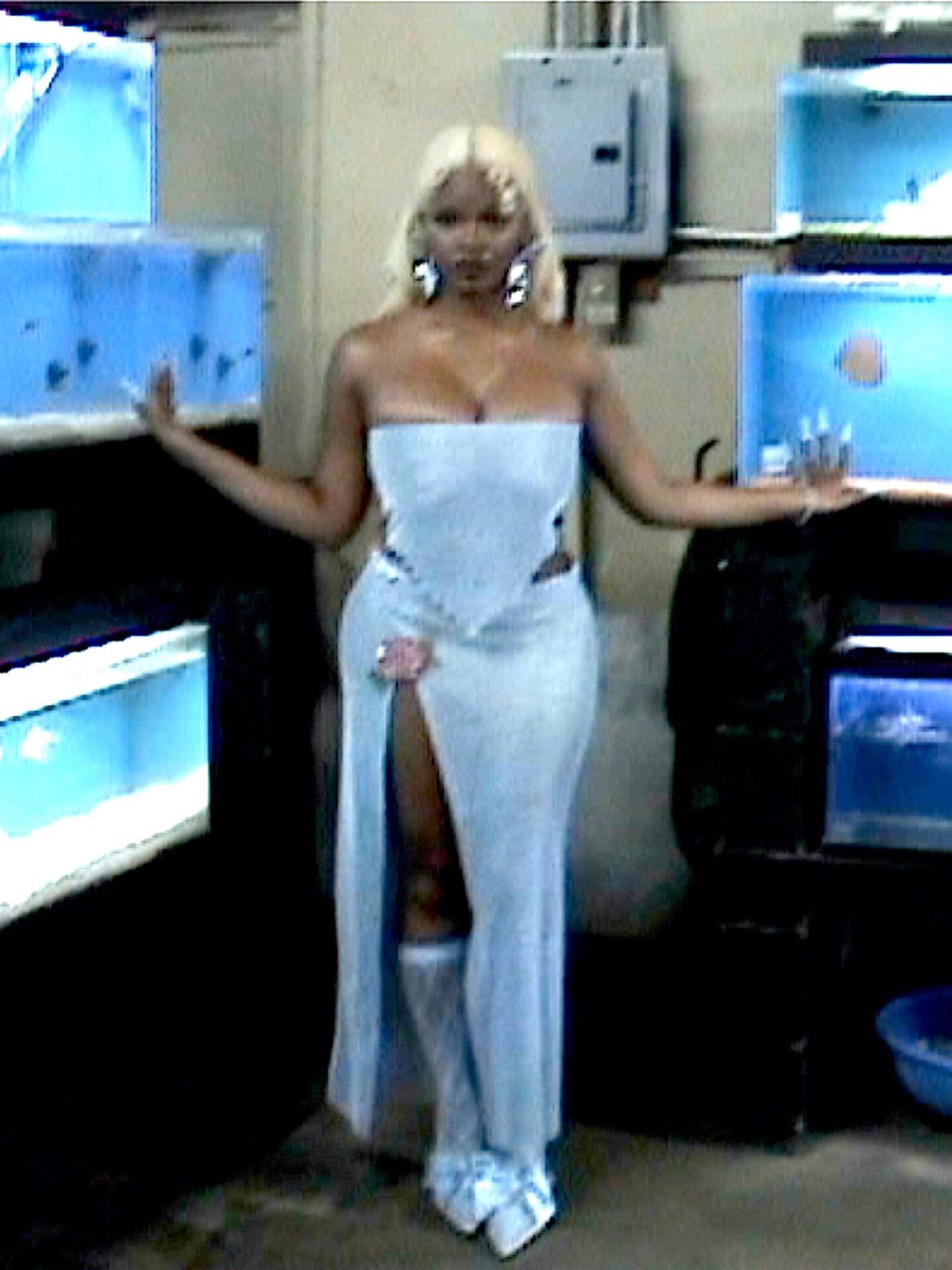 With the photoshoots done in on a vintage camcorder in odd spots around the streets of Los Angeles including a motel, corner store and pet shop, the "it" girl brand is moving across the pond and into our newest fashion capital in the states. JT is spotted wearing a baby blue coordinate of a tube top featuring a triangle cut and matching maxi skirt with teasing slit detailed with a flower bud. She is also sporting an animal print mink-like coat, a brown shades savvy abstract cut dress and a millennial pink sleeveless latex bodycon. "POSTER GIRL is very luxury hoe," JT says regarding her partnership with the brand. 
Read "Here's Everything You Need To Recreate JT's Viral Mugler Lip"
The Victorian-esque collection will also feature accessories and heels including knee high socks from lace, and a pointy closed toe heel with frilly straps in pastel pink, black, red, and baby blue. The highlighted accessory is a handbag titled The Whorne Bag, which features a faux fur base with pearl embedded detail. The jewelry was the works of Parisian accessorist Hugo Kreit, who spearheaded satin bows and metal elements such as the embellished hardware on the signature belts used on shorts and chokers.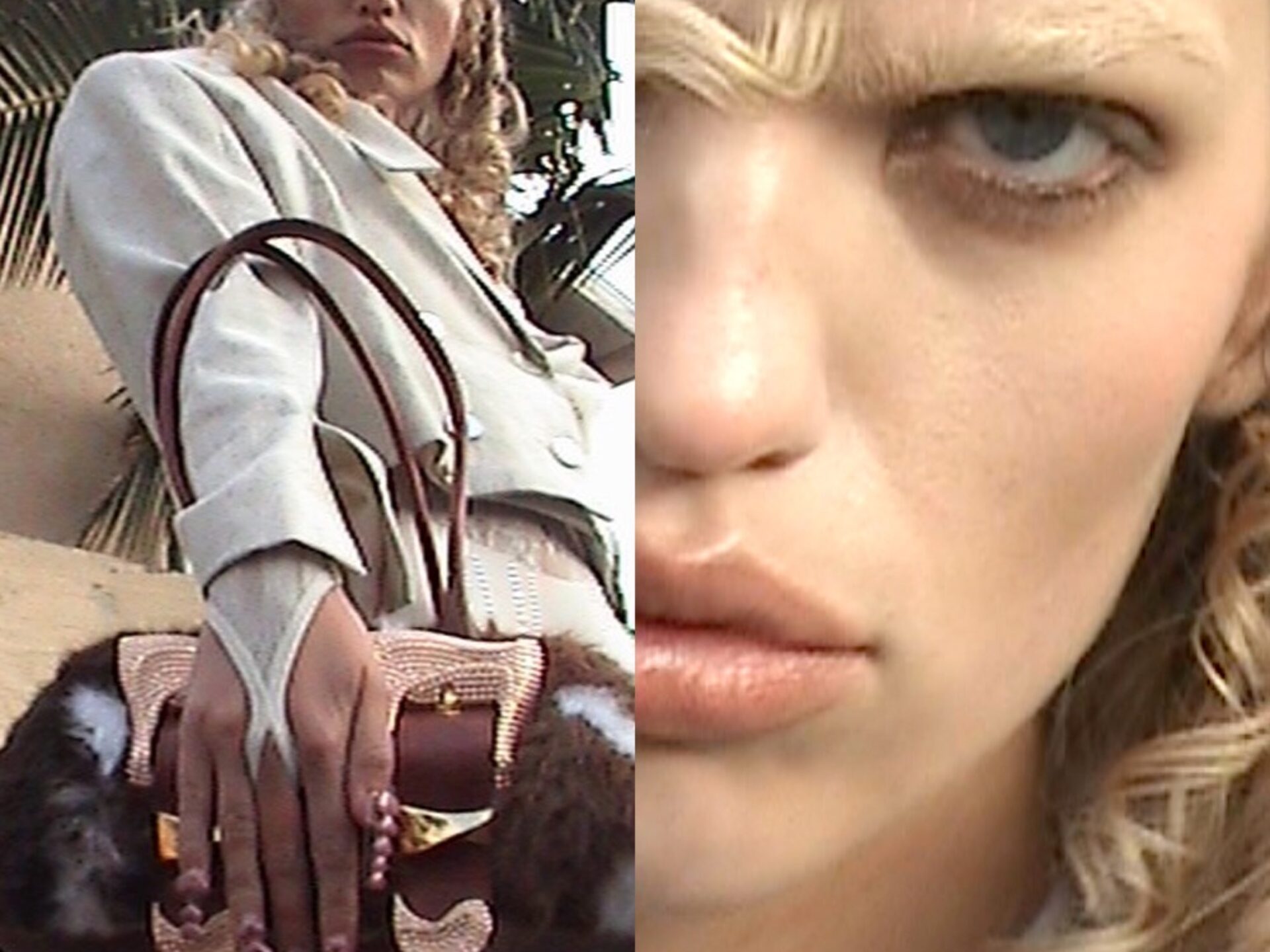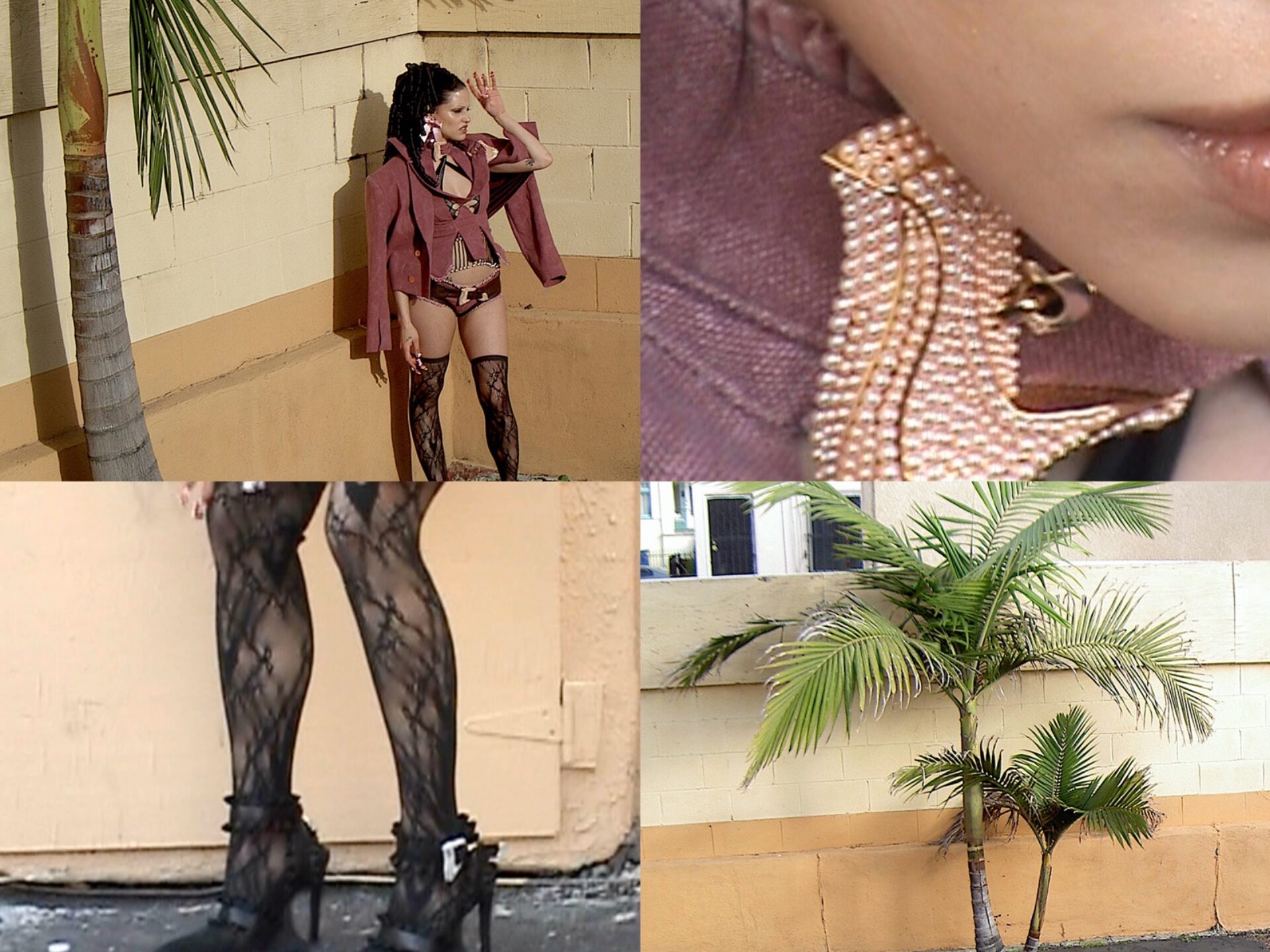 Since the brand's debut, Poster Girl has been seen on Megan Thee Stallion and SZA. A portion of the A/W collection is now available to shop online with prices ranging from $163 to $176 with the full collection released later in the year.  Scroll ahead for behind-the-scenes footage from JT.