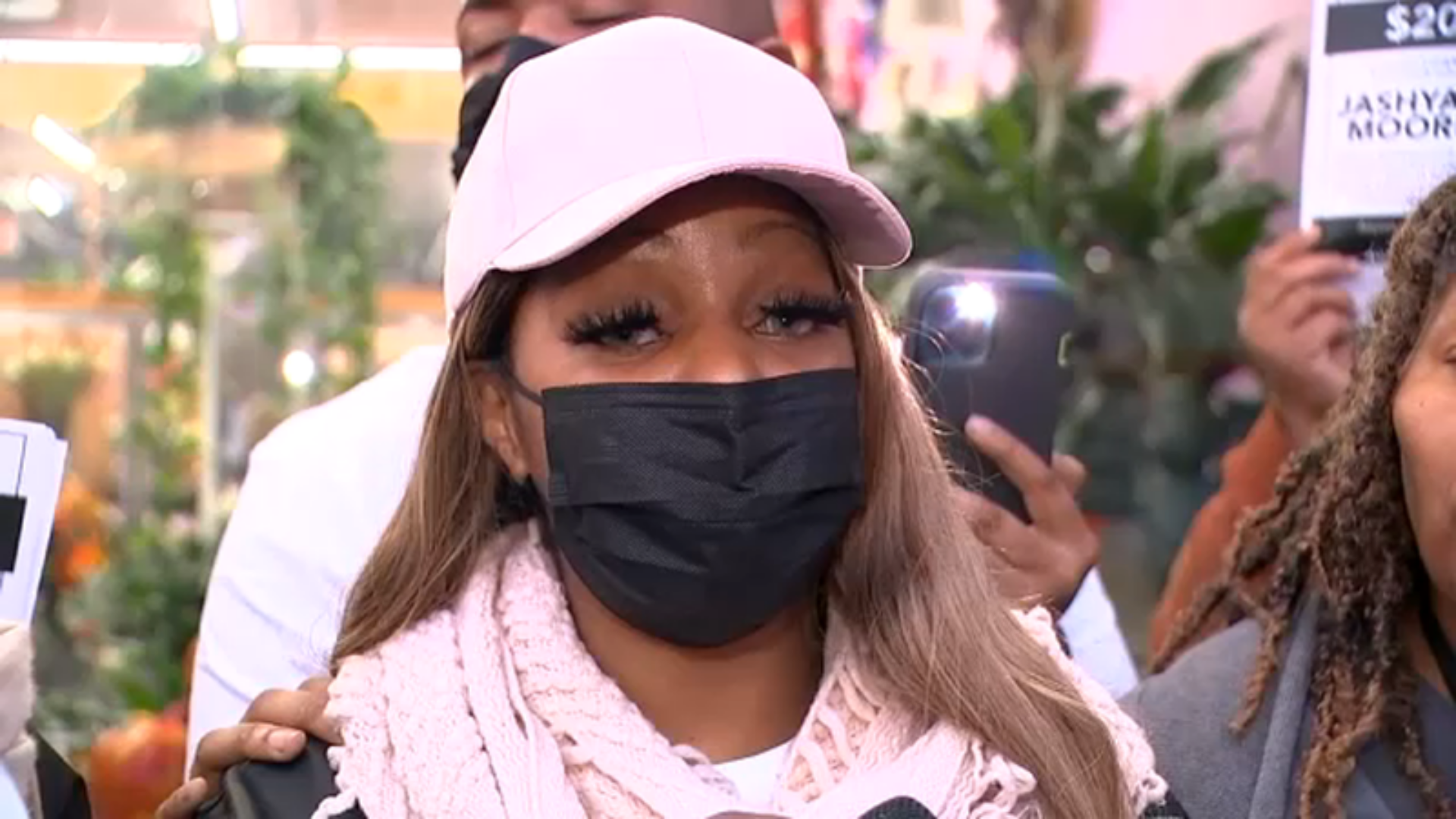 14-Year-Old Jashyah Moore Found; Mother Accused Of Stabbing And Beating NJ Teen Before Running Away
Jamie Moore allegedly sprayed bleach in her daughter's eyes.
After the heart-wrenching search for Jashyah Moore, authorities have reported the missing teen as found safe and sound after going missing in October following her visit to a deli in East Orange, New Jersey. Following Moore's safe return, as reported by NBC News, a criminal complaint was filed against her mother Jamie Moore in an Essex County court. Jamie has been accused of physically and verbally Jashyah, and forcing her to panhandle, and not enrolling her in school.
According to The Daily Beast, young Jashyah shared detailed instances of neglect, abuse, and mistreatment from her mother over the course of the years. Moreover, the New Jersey teen alleged that Jamie stabbed her in the shoulder with a steak knife, "causing a laceration that is still visible," and sprayed bleach in her eyes.
Jashyah was allegedly also "forced to cook" for herself and her 3-year-old brother or else neither of them would eat for the day.
Jashyah was spotted last Thursday in Harlem, New York but her braids had been cut off to avoid being recognized. After confirming her identity as the missing New Jersey teenager, she revealed that she had been staying at a shelter in Brooklyn. "The young lady appears to have run away, and didn't want to make herself known to anybody where she was," Acting Essex County Prosecutor Theodore Stephens III said on Friday, according to The Daily Beast, right before the announcement of Jamie's arrest. "She seemed to be more so at ease where she was."
Though it had been originally told that Jashyah had gone missing after her mother advised her to retrace her steps of a missing benefits card, authorities were told a different story by the teen. According to reports, when Jashyah admitted to misplacing the card, Jamie cursed her daughter, grabbed her by the neck, and scratched her; sending her daughter back to the deli and telling her not to return home without it.
According to authorities, Jashyah and her 3-year-old brother have been removed from the custody of their mother by the state Division of Child Protection and Permanency. The 40-year-old mother has been accused of physical assault and neglect, and is currently in the Essex County Correctional Facility after her arrest on two counts of child endangerment. Furthermore, Moore's detention hearing is scheduled for Wednesday, November 17.
Photo Credit: New York Post/ABC News