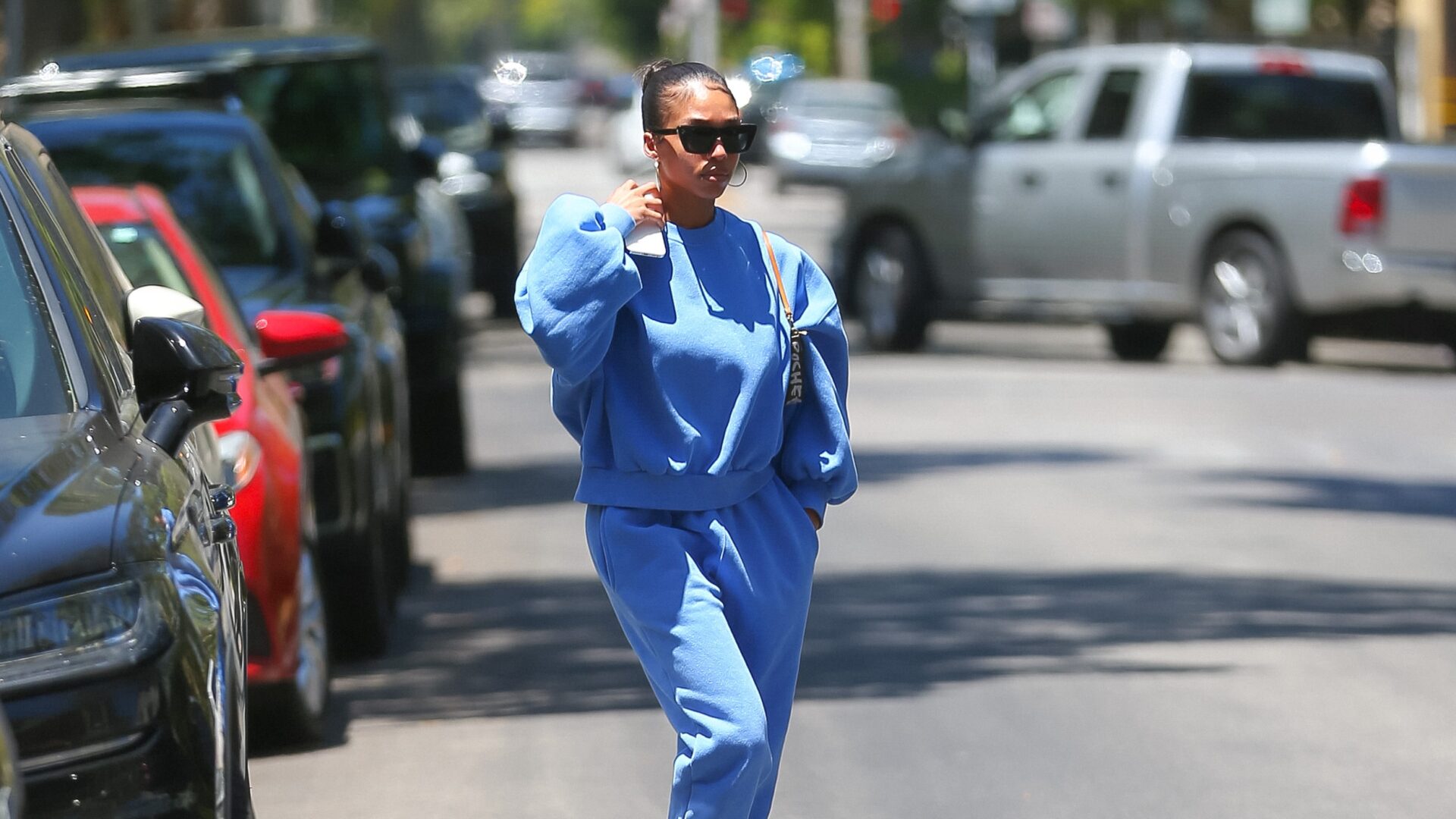 It's Officially Cozy Season, Here Are Our Favorite Matching Sets
Netflix and chill in your best cozy combination
As the chilly weather rolls in, the last thing you want to think about on any day of the week is what to wear. Fall and winter are the perfect time to experiment with a matching set to keep you snug and out the door in no time. Whether you prefer a casual look like a basic set or a more sophisticated ensemble with a turtleneck and wide length pants, coziness is at our core this cold season.
The next best part about coordinates is you only need to consider your shoes, which is easy because it'll always be boots. From your basic skinned black or brown pointy toe to ultra soft UGG's, you'll have a put together look that only took less than five minutes. This will come in handy if you're running late to class or an event in the city.
It's time to cozy up, wrap yourself in warmth, and slip into a style-friendly matching outfit that combines swag with comfort. Scroll ahead and shop GU's must have coordinates for the season.
Read "Here Are The Coming Trends For Fall And Winter"
Entire Studios Heavy Hoodie, $145
Entire Studios Straight-leg Sweatpant, $130
Entire Studios' Uniform collection provides an array of colors and fits of all comfy combinations especially fitted to your particular taste.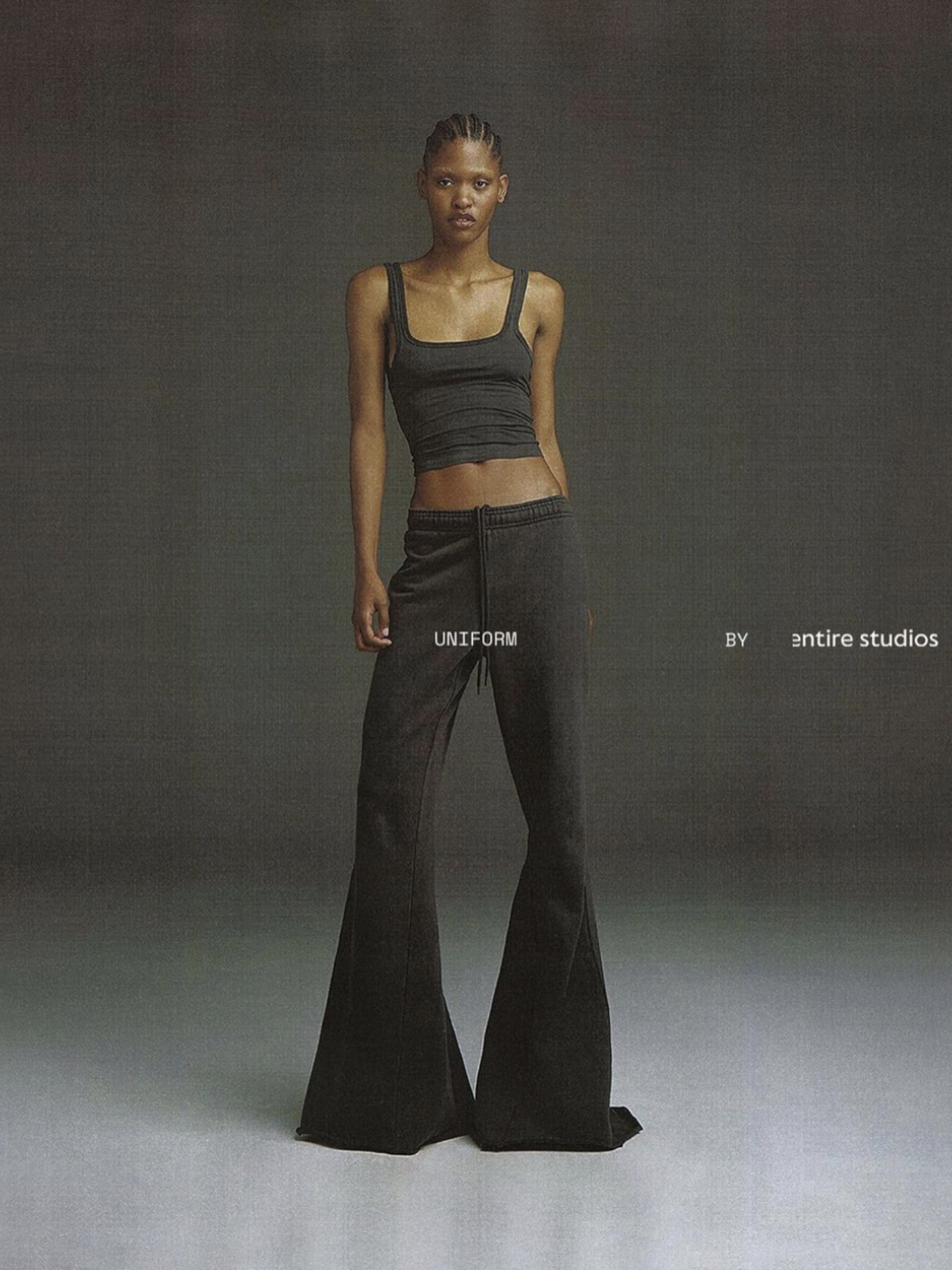 Aritzia Tna Cozy Fleece Hoodie, $85
Aritzia Tna Cozy Cargo Sweatpant, $85
Elevate your classic sweatpants with a touch of cargo-inspired style with this unique addition to your laid-back outfits.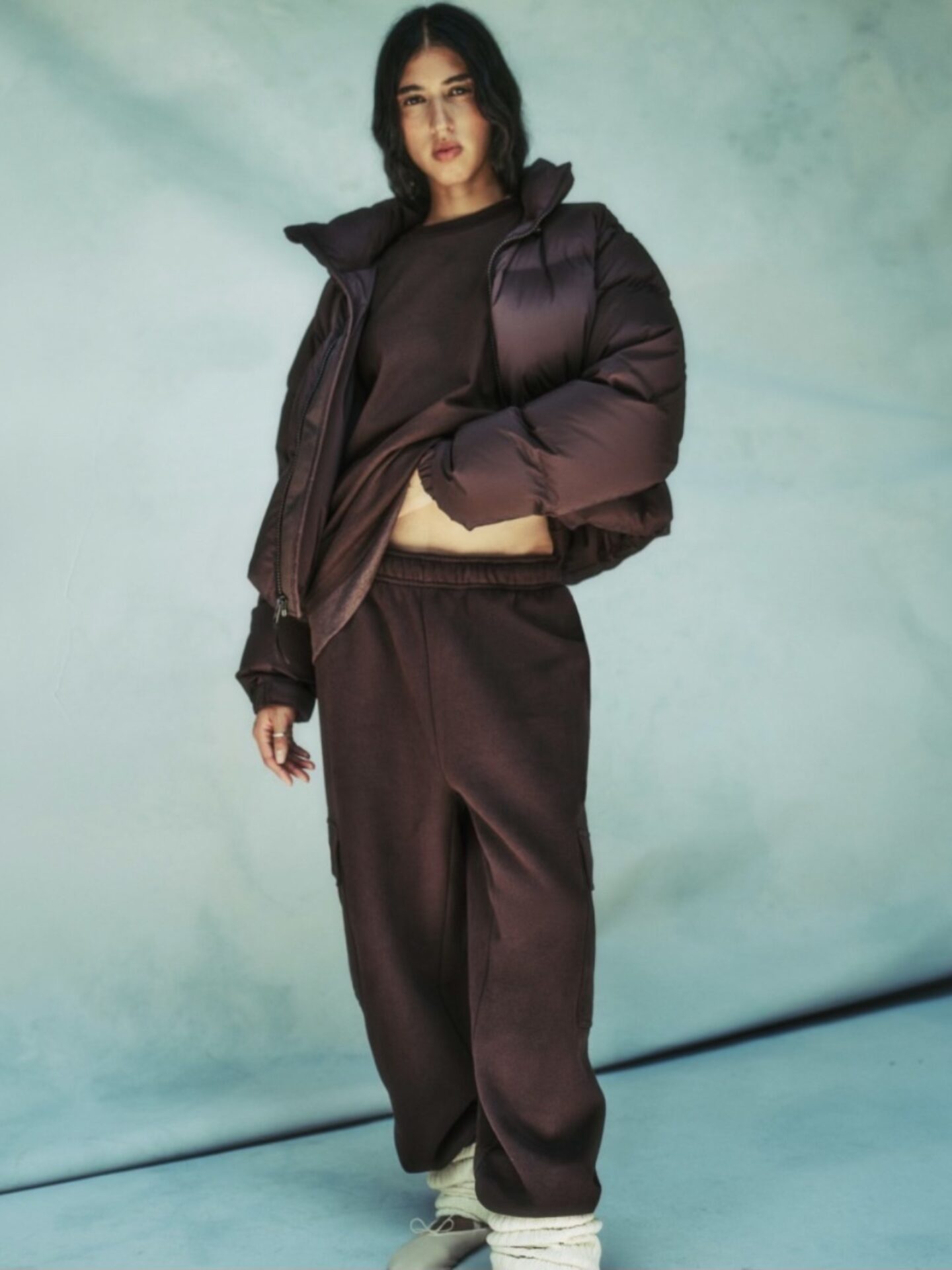 Zara Front Seam Soft Sweater, $35
Zara Wide Leg Soft Jogger Pant, $35
Whether you intend to relax all week or venture out for a bunch, this ensemble offers versatility and comfort.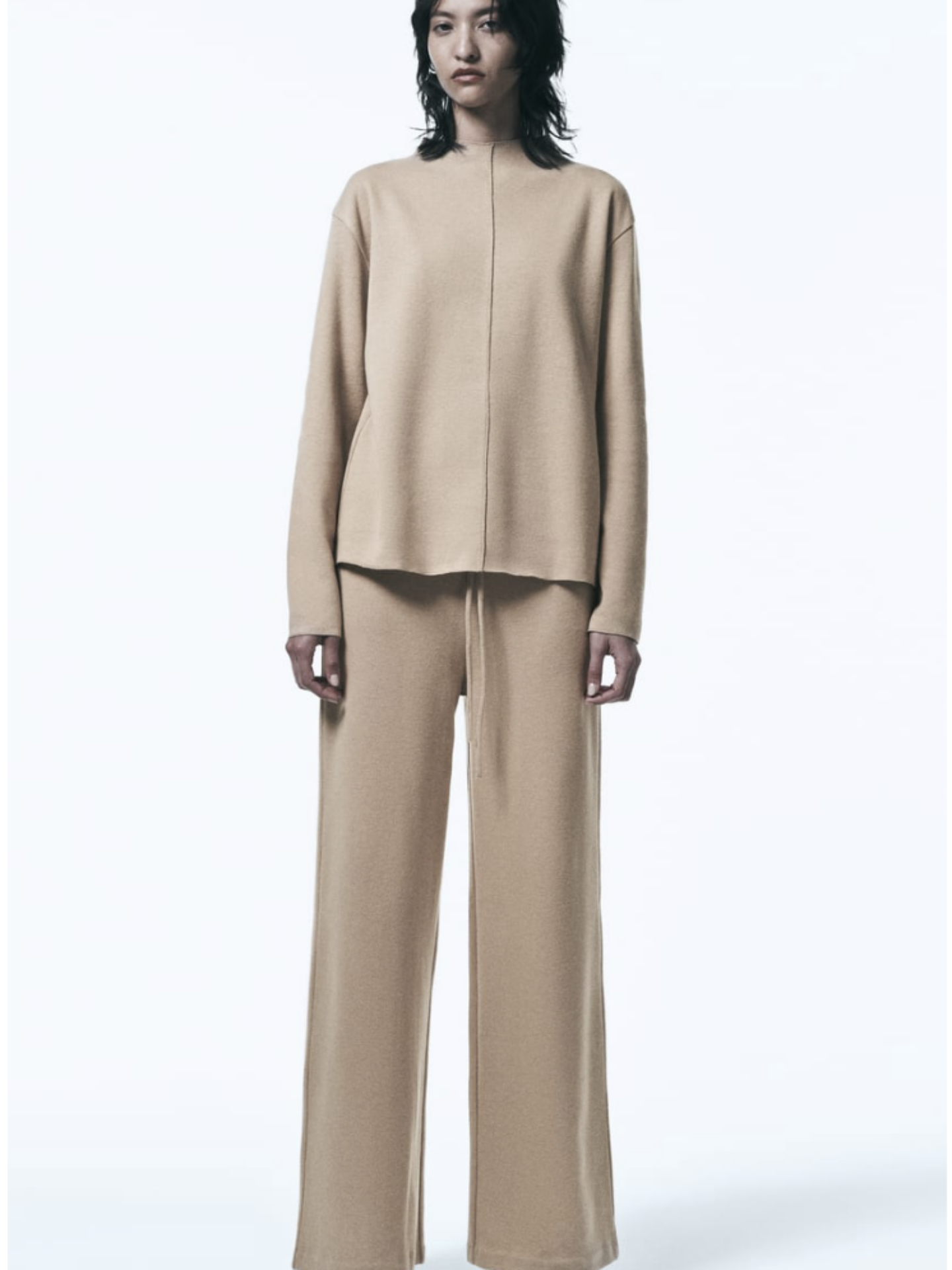 Sergio Tacchini Miss Dallas Track Jacket, $125
Sergio Tacchini Miss Dallas Track Pant, $110
To make a bold statement, contemplate choosing this homage to vintage sportswear from Sergio Tacchini.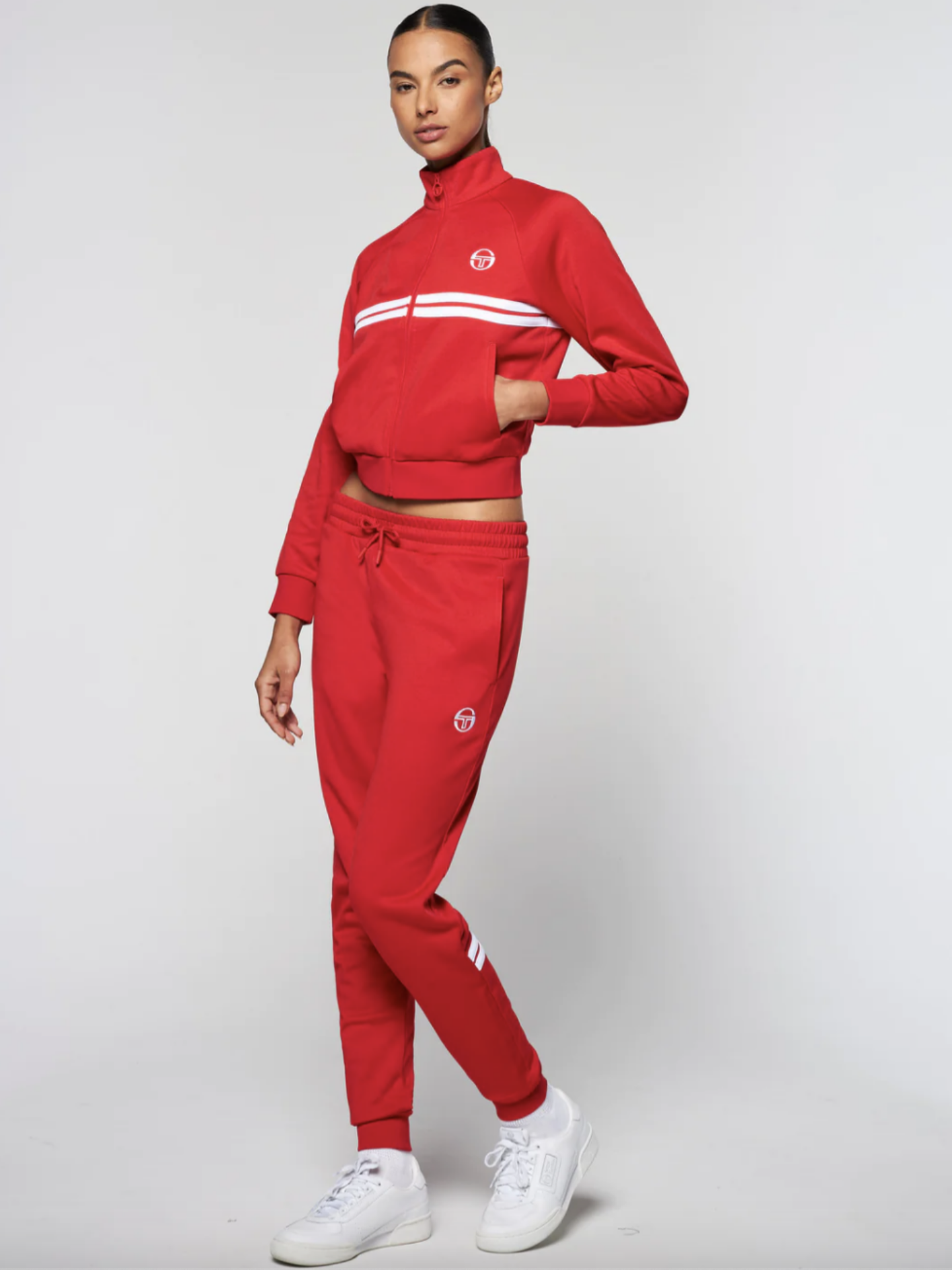 Frankie's Bikinis Maverick Cloud Knit Half Zip Sweater, $140
Frankie's Bikini Mason Cloud Knit Flare Pant, $135
Fulfill the desires of any knit enthusiast with this snug cream set from Frankie's Bikinis, featuring ribbed accents on the hips, waist and cuffs along with a convenient thumb hole.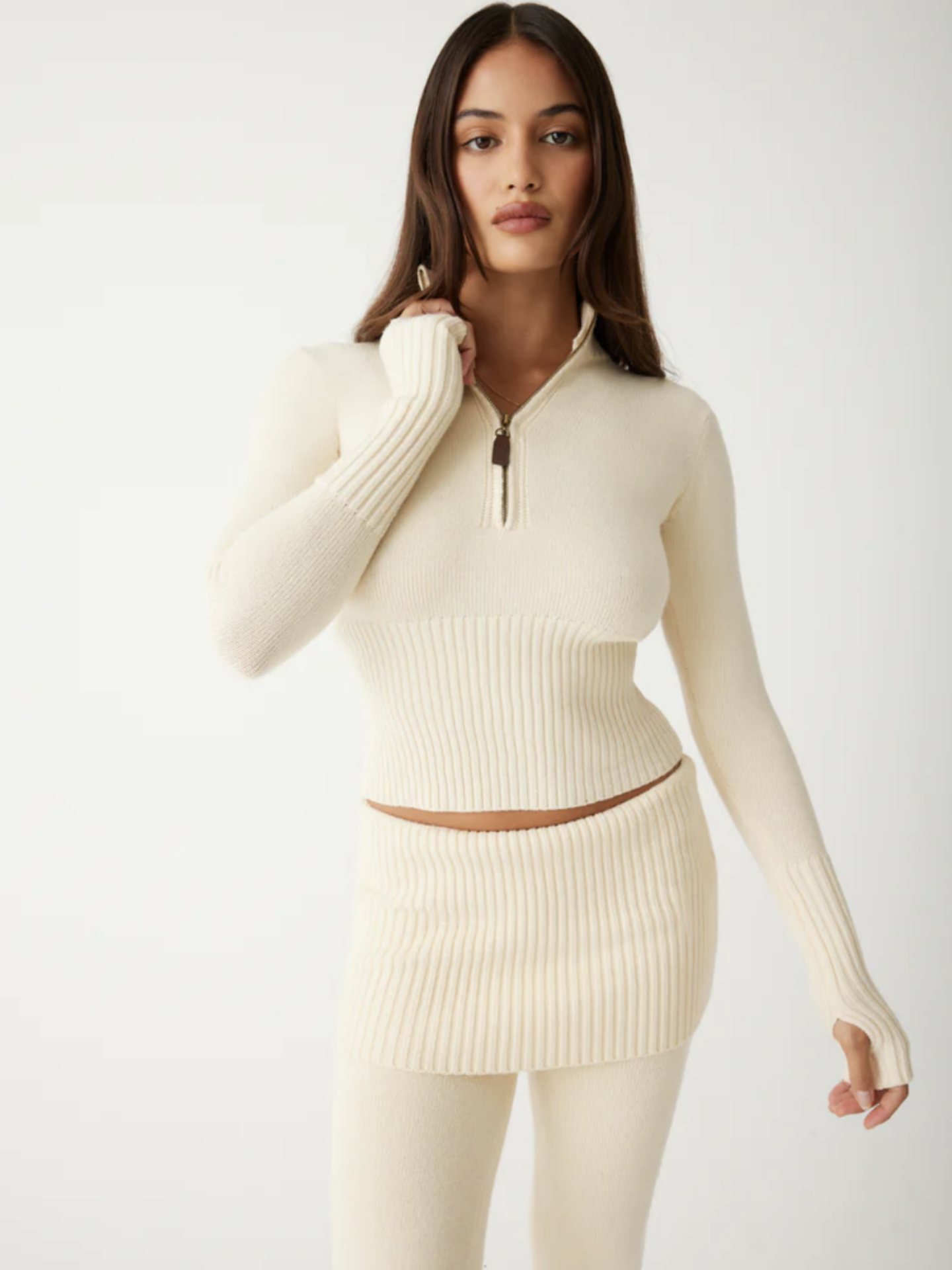 Honor the Gift Crest Pullover, $140
Honor the Gift Crest Sweats, $150
Honor the Gift provides a discreet logo-themed moment through the harmonious use of matching thread for the embroidery, perfectly complementing the set's color.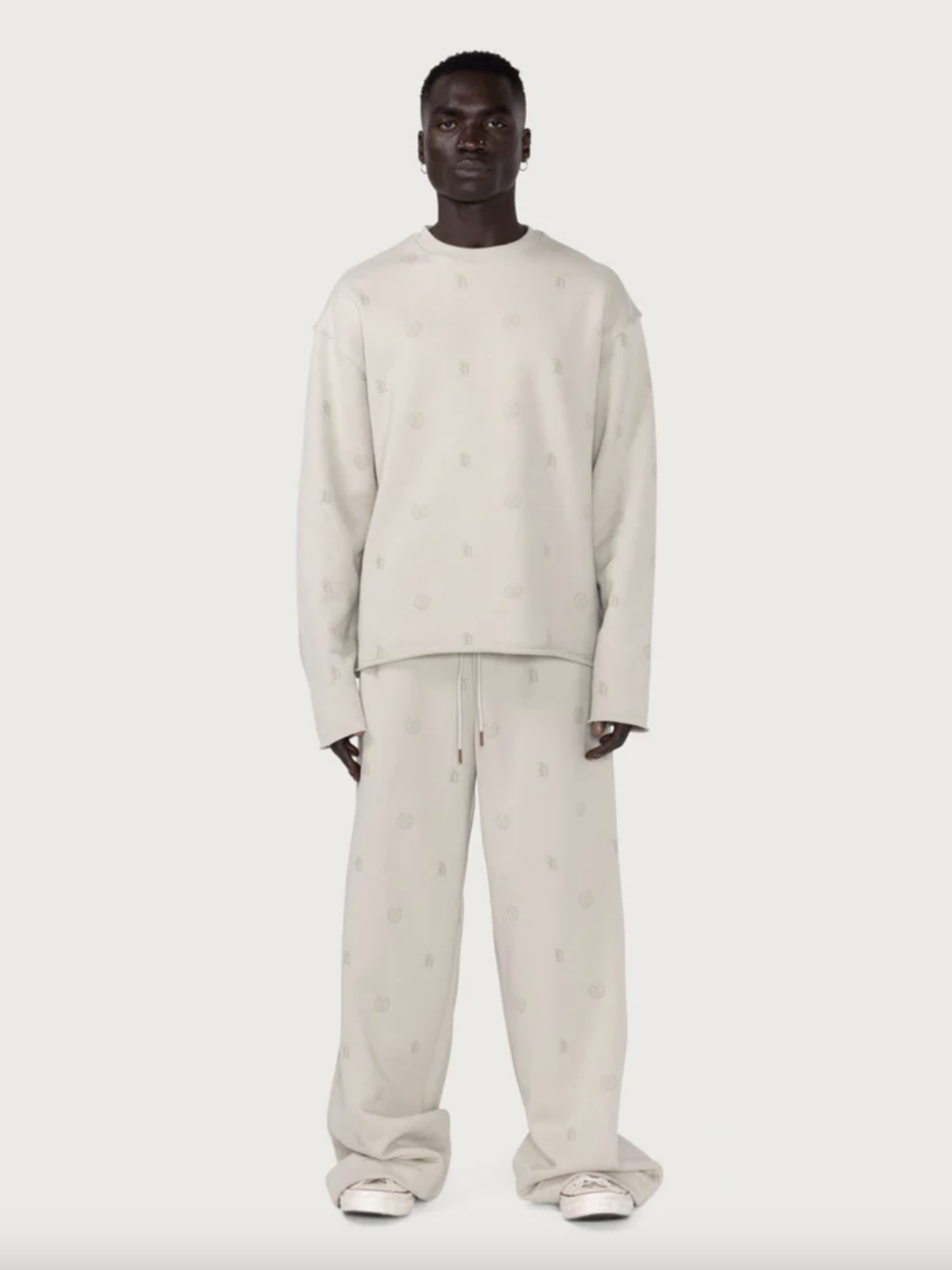 Sinclair Tony Montana Pullover, $175
Sinclair Tony Montana Pant, $160
Sinclair, emerging streetwear mogul, presents a corduroy ensemble with stylish piping detailing that's suitable for any occasion.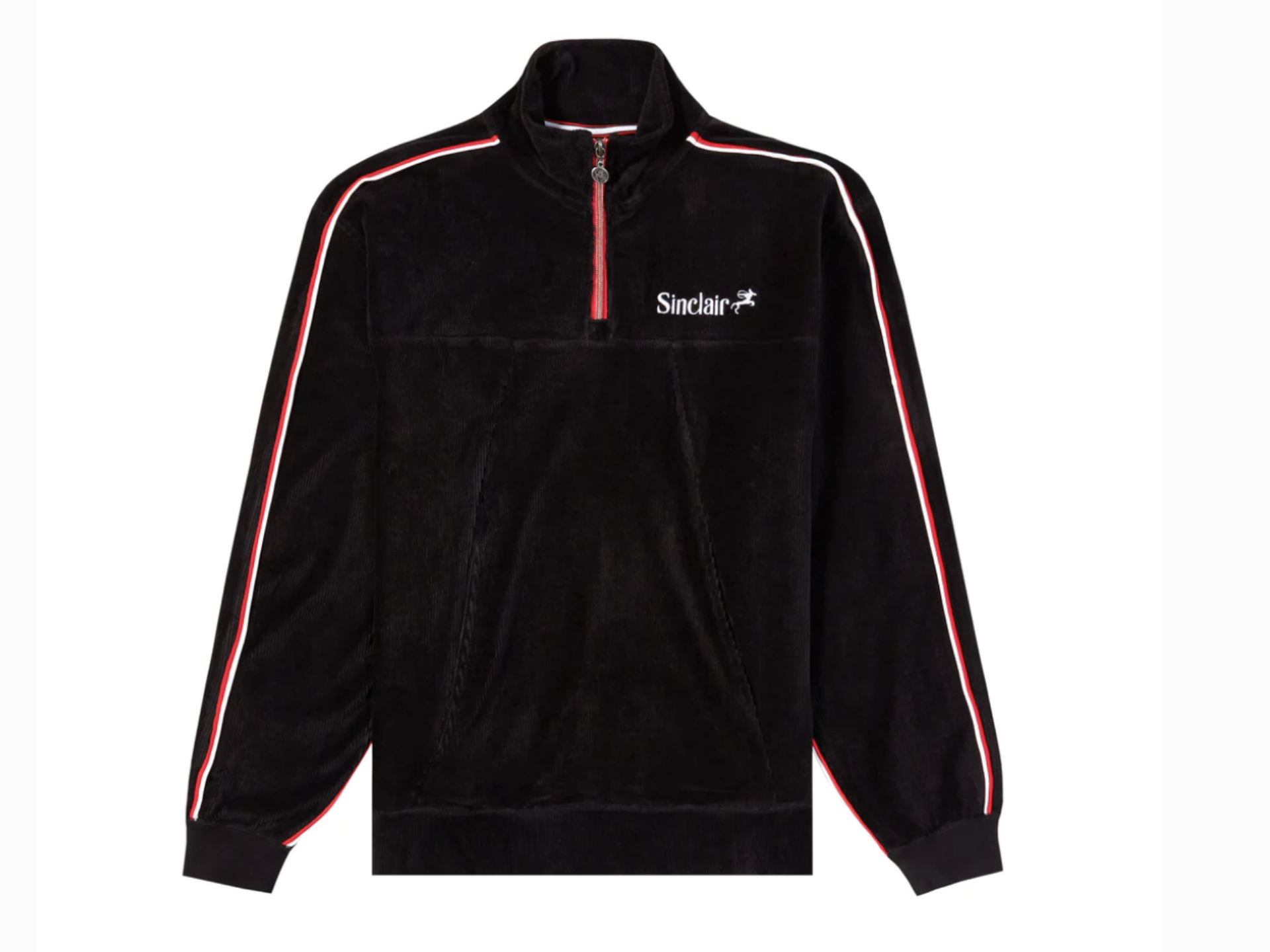 KIC Fitness Coco Set, $100
The Coco Set by Keep It Cute Fitness, combines a chocolate-toned hoodie with leggings, making it the ideal choice for running to the gym in between errands.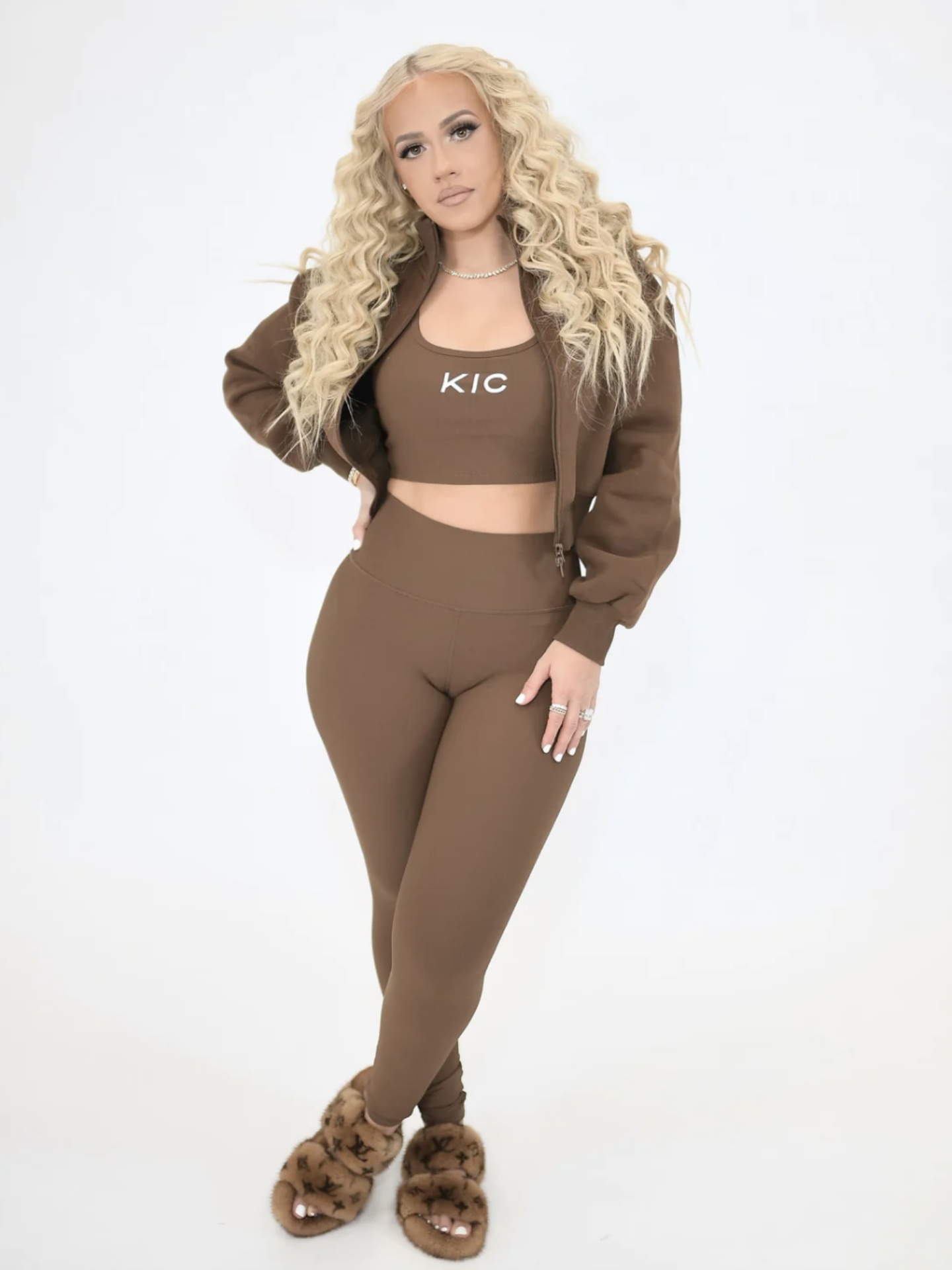 Garage Cocoon Zippy, $45
Garage Straight Leg Panel Sweatpant, $50
Simple yet effective, this coordinated sweatsuit from Garage is a must-have essential for your wardrobe.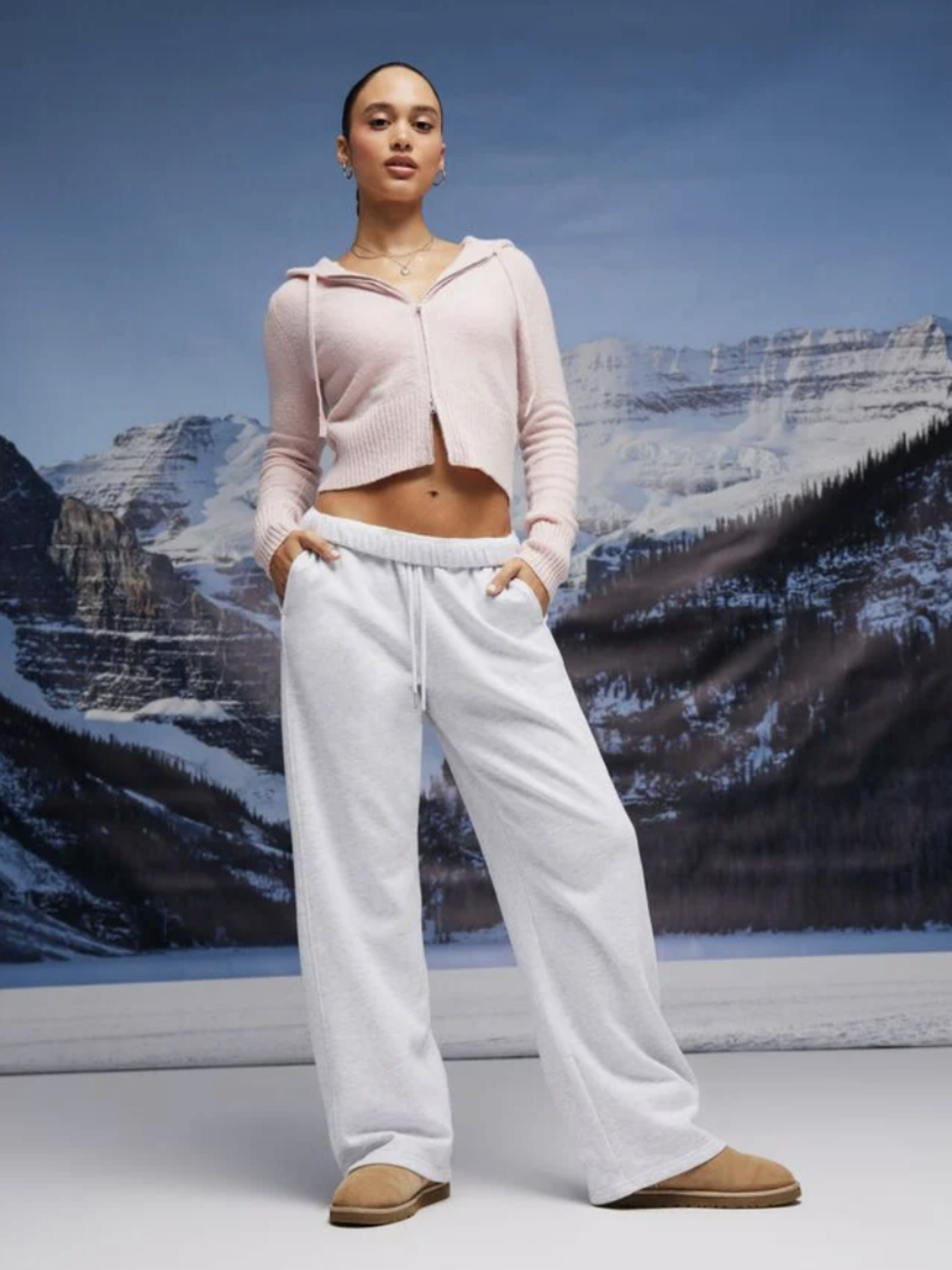 Mango High Collar Sweatshirt, $50
Mango Straight Knitted Pant, $50
Mango offers an affordable yet chic number featuring a laid-back turtleneck paired with straight-leg pants. Consider enhancing its appeal with a moto-boot for a touch of edginess.