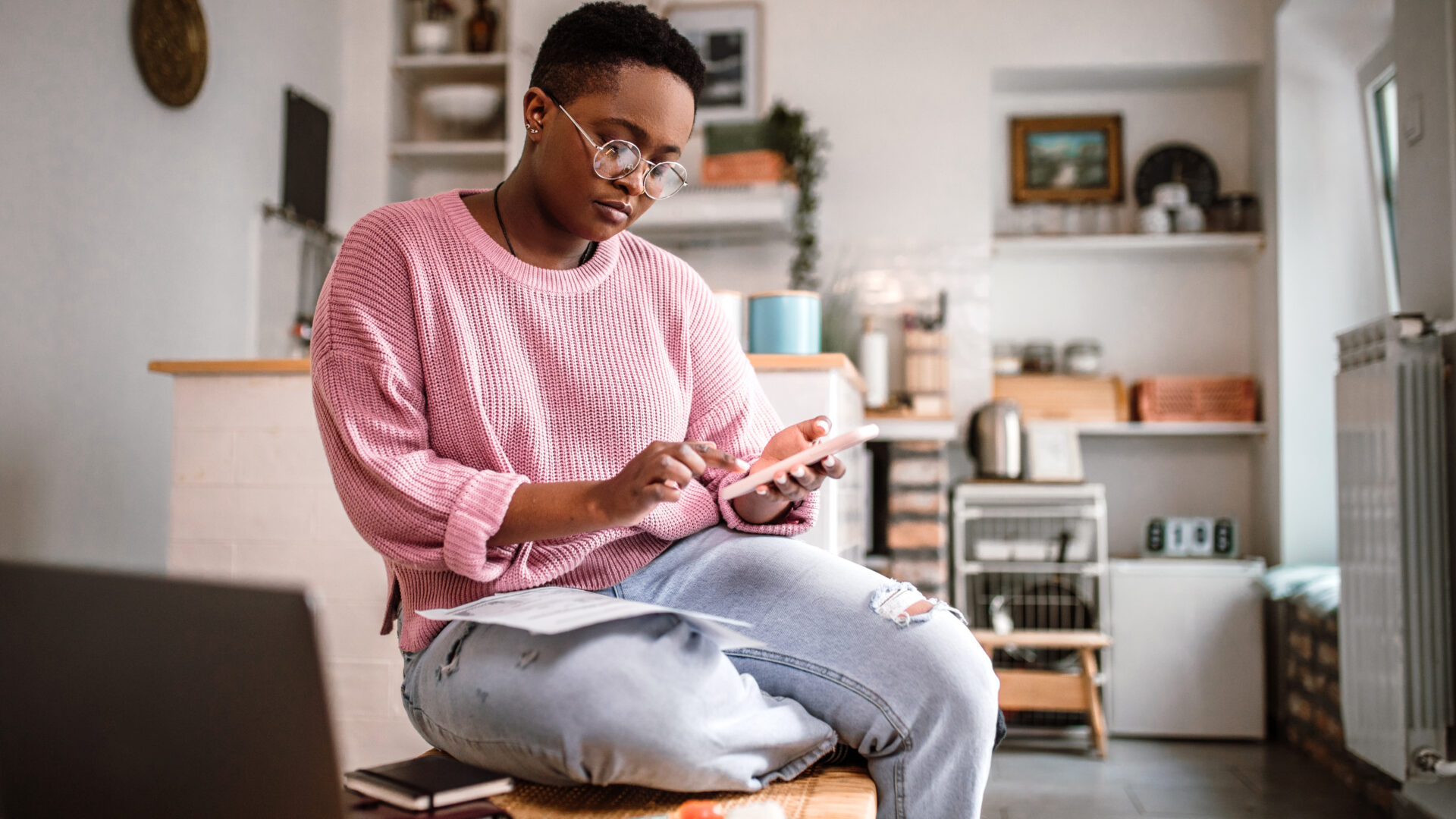 Here's How You Can Start Your Student Loan Repayment Plan
Stay ready so you don't have to get ready
As we close out the month of August and enter September it's time for us to buckle down and get serious about the elephant in the room: student loan repayment.
If you're feeling the anxiety behind the process of paying back your student loans, don't worry you are not alone. Throughout the last few years there's been a major back and forth regarding student loan forgiveness.
According to a study conducted by Handshake, more than half of this year's graduates expect to carry student loan debt, and of those, almost 70% say their debt will influence the jobs they consider upon graduation. Additionally, almost a third plan to do gig or freelance work on top of their full-time job, often because they believe they'll need the extra income.
Read 'Here's Everything We Know About Student Loan Repayment'
"Financial education begins at the early stages in our life, so it is important for young adults to build relationships early with trusted financial advisors who can help them develop a strategic budgeting plan," said Michael Pugh, President and CEO of Carver Federal Savings Bank.
We spoke with Pugh to give us some of the major tips on how to begin your loan repayment plan.
Know The Type Of Loans You Have
For many young students, specifically students of color it can be pressuring to apply for various loans at once, but it seems as though the choice is never really yours to begin with. Now that the time has come to payback those loans it can be overwhelming, but that's why you have to take not of each loan you take out.
"The unfortunate reality is that young people of color are disproportionately impacted by the pressures of student debt," Pugh told GU. "Federal Reserve data that shows disparities in student debt profiles by race is further reinforced by a Brookings Institute study, which reveals that black graduates have nearly $25,000 more student loan debt than white graduates several years after graduation."
Budget How Much You Need To Pay Monthly
Graduates experiencing the loan payment process are coming in contact with their first interaction, making good spending habits. Whether we like it or not we have to payback these loans and understanding your monthly budget is a high priority.
"One of the keys to financial intelligence is knowing how to live within your means, recognizing when a purchase price far exceeds your ability to pay it back," Pugh said. "That lesson unfortunately goes unheeded more often than not when dealing with student loans. For many people, this is the first big financial decision they have to make."
Prioritize How Loan Payment Can Affect Your Finances
"Now that the pandemic payment pauses are ending, young adults need to face the reality of the capital they have leveraged and come up with smart methods of ensuring that they keep up with their payments to avoid drowning in the debt, while setting aside enough expenses for them to begin their adult lives," Pugh says.
Practices like contacting your loan server can be the first step to implementing a consistent payment schedule. The benefits of contacting your server is that it can help you curate your personal plan so you are not behind and ruin your credit.
"Otherwise, the consequences of these larger debt obligations may make it harder for students, and particularly those of color, to make repayments or qualify for loans to buy a home and build wealth for the future."
Create A Plan That Works For You
When you understand the amount of loans you owe then you can evaluate your needs versus your wants. Unfortunately, when entering adulthood there needs to be a sense of urgency when finding better spending habits. Although there's a need to be rigorous as we begin paying off our student loans don't forget to allow yourself to enjoy things and have fun as well.
"Don't design a plan that is so strict that it leaves no room for enjoyment," Pugh said. "That's a surefire way to sabotage your budget plans. Make sure the plan you create is something you can actually stick to."
About Kenyatta: Clark Atlanta University and Medill School alumna Kenyatta Victoria is the Girls United writer covering everything from news, pop culture, lifestyle, and investigative stories. When not reporting, she's diving deep into her curated playlists or binging her favorite comfort shows.