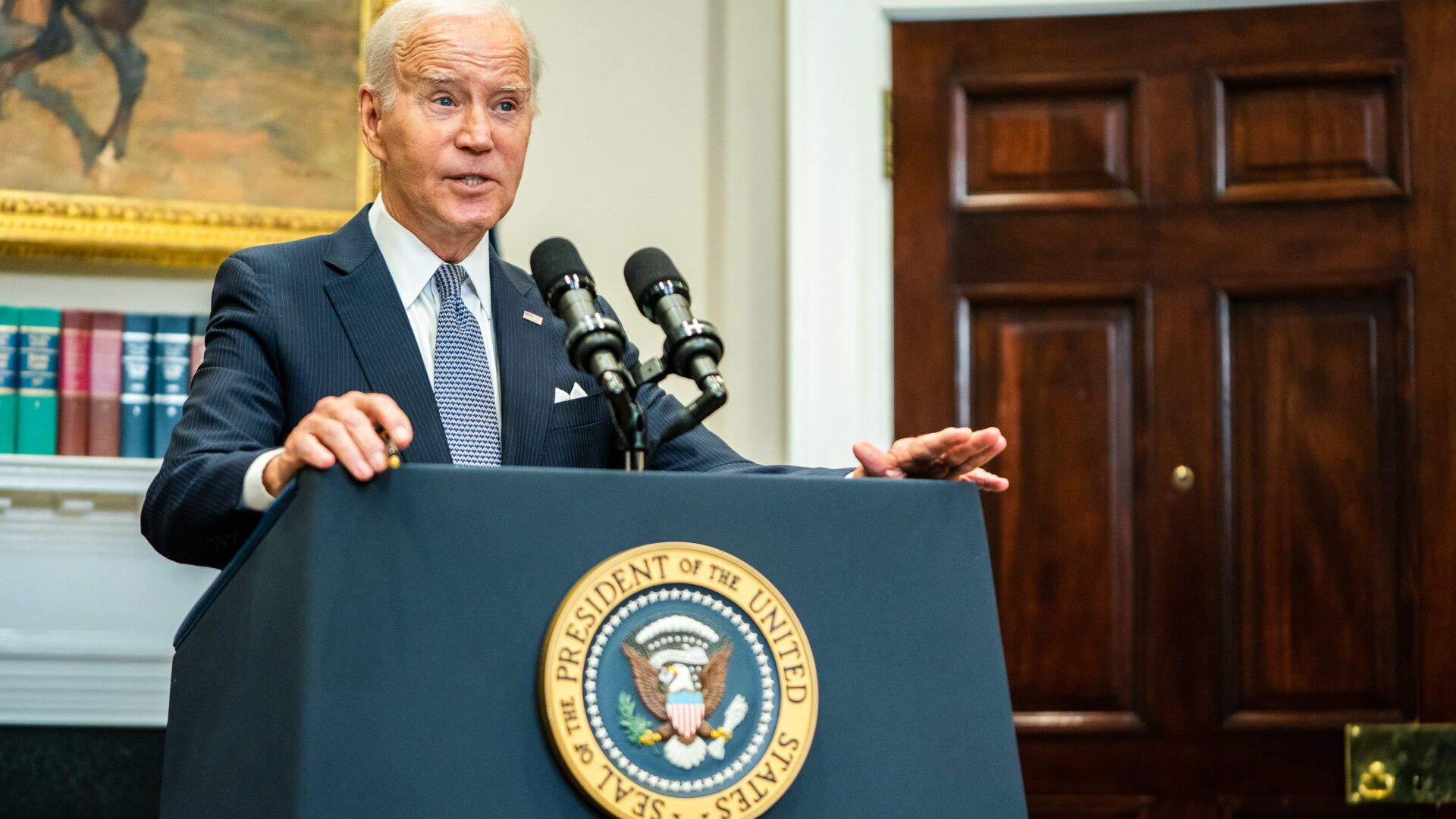 Here's Everything We Know About Student Loan Repayment
President Joe Biden officially launched applications for SAVE payment plan
President Joe Biden revealed a new plan for student loan repayment. He's launched the new beta program, the Saving on a Valuable Education (SAVE) plan.
"The Biden-Harris Administration believes that education beyond high school should unlock doors to opportunity, not leave borrowers stranded with debt they cannot afford," the official statement said. "That's why from day one we have been working to fix the broken student loan system, make college more affordable, and strengthen oversight and accountability of postsecondary institutions."
The discussion on student loans has students feeling the pressure of loan payments.
"It's still a lot of money, and I'm doing my best now to work as hard as I can, so I feel secure or confident that I'd have a job secured by the time I graduate to pay those loans back," Tamia Gregory told GU in May. "It's honestly something that keeps me up at night, anytime it crosses my mind because I'm just like, 'how am I going to pay all that money back?'"
The U.S. Department of Education shares that borrowers can enroll in the program as soon as possible in order to qualify for the payment plan. Still, feeling confused? We've got you covered on everything you need to know about the loan payment process.
Read 'How Gen Z'ers Should Approach Financial Literacy'
How SAVE Can Help Students?
The SAVE plan will provide an affordable plan to borrowers and cut payments on undergraduate loans. According to the statement, Under the Saving on a Valuable Education (SAVE) plan, a single borrower who makes less than $15 an hour will not have to make any payments. Borrowers earning above that amount would save more than $1,000 a year on their payments compared to other IDR plans.
With SAVE the Revised Pay-As-You-Earn (or REPAYE) plan will be replaced, and those enrolled in the REPAYE plan are automatically enrolled in the SAVE plan.
Through SAVE the payment plan will benefit low and middle-class income borrowers, community college students and those working in public service.
Who Qualifies For SAVE?
According to the U.S. Department of Financial Aid, The SAVE Plan, like other income-driven repayment (IDR) plans, calculates your monthly payment amount based on your income and family size. The SAVE Plan provides the lowest monthly payments of any IDR plan available to nearly all student borrowers.
"Borrowers who go 75 days without making a payment will be automatically enrolled in the SAVE plan if they have previously provided approval for the disclosure of their Federal tax information to the Department," the statement reads.
The Biden-Harris Administration continues to push the initiative to make college education affordable and reassure students that there are alternate plans for student debt being implemented.
How Can Gen Z Prepare For The Repayment Process?
"Financial stress weighs heavily on college students because they are in a phase of life where they are figuring out how to navigate independent living skills and responsibilities; classwork and social life balances, financial obligations, housing stability and career paths are markers of this age," said clinical social worker Aaliyah Nurideen.
The SAVE Plan has plans that will go into effect in July 2024 including payment reduction, loan forgiveness after principal balances of $12,000 or less and automatic credit.
"Preparing for and anticipating the stress that will inevitably arise and identifying healthy coping skills are significant factors in creating this balance," Nurideen told GU. "Discussing all of your options and plans with your financial aid department, student loan companies and seeking guidance from your support circle of family and friends are all great ways to help you develop a plan and sense of control over what is to come."
About Kenyatta: Clark Atlanta University and Medill School alumna Kenyatta Victoria is the Girls United writer covering everything from news, pop culture, lifestyle, and investigative stories. When not reporting, she's diving deep into her curated playlists or binging her favorite comfort shows.