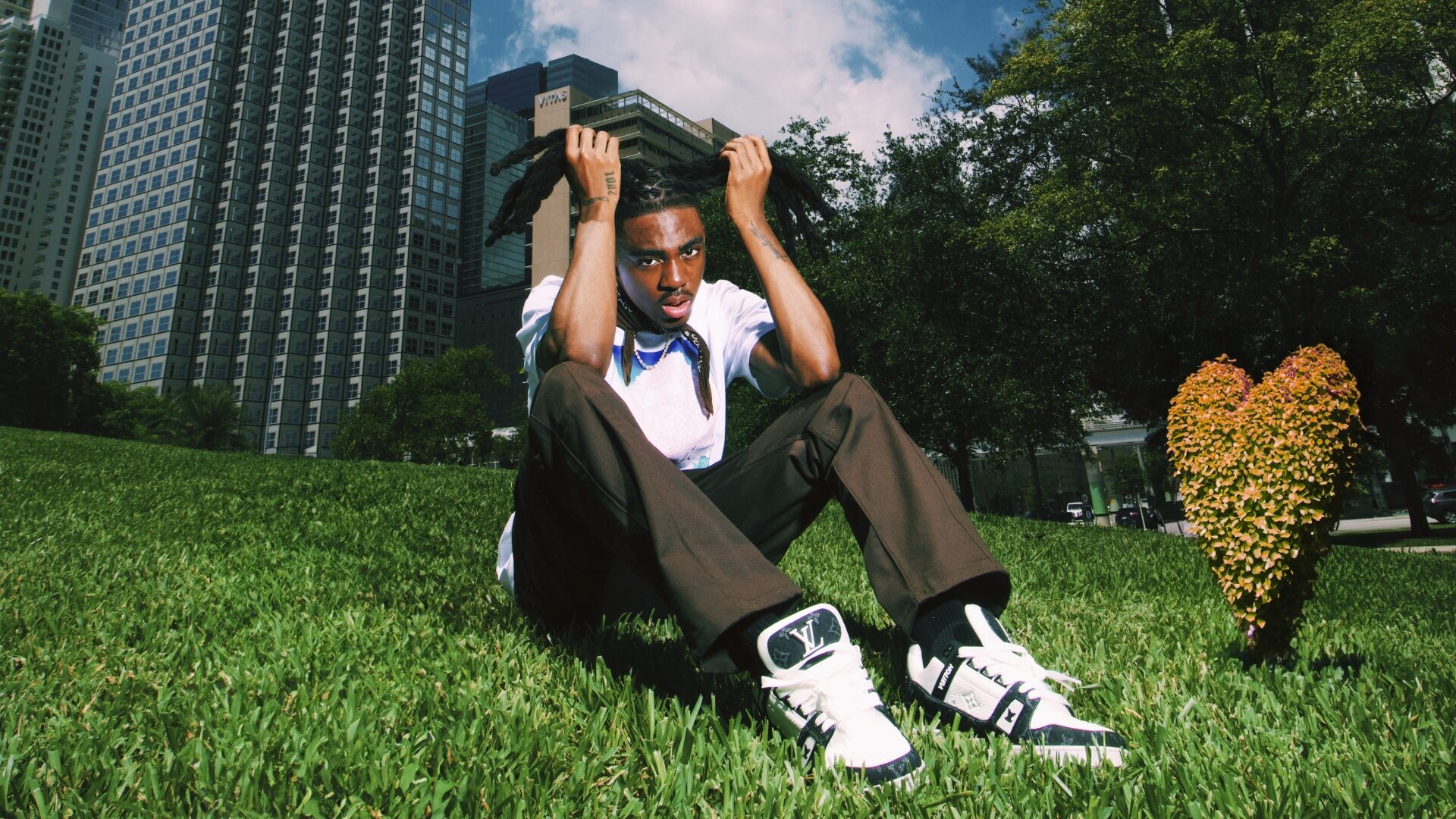 Here's How Eem Triplin Curated His Sound For 'STILL PRETTY'
From SoundCloud producing to the Rolling Loud stage
On our Zoom call, Naeem Triplin recalled a moment sitting in class; all he could think about was music. Even in his school meetings, discussing college, he knew that his path always involved creating. Now known to the world as Eem Triplin, the 22-year-old took matters into his own hands to curate his sound.
In true Gen Z internet fashion, the Johnstown, Pennsylvania native stepped into production and made beats on SoundCloud. With songs like "IMGONNADIEALONE" and "NevaLand," his production has nostalgic elements yet a futuristic tone regarding his stylistic choices.
"It really just came naturally [and] came from not copying other people," he told GU. "I was just making the music, and if you're meant to be doing something and keep doing it, you're going to get better at it."
Read 'Add These Summer-Worthy Songs To Your Playlists'
Throughout his career, he's collected producing credits from $NOT, giving him exposure and opening his eyes to what his artistry could be like. He continued to document his sonic journey through platforms like SoundCloud and built a fanbase independently.
Now those fans are seeing him elevate through his new project STILL PRETTY. "I was initially going to name it STILL, but I feel like STILL PRETTY is something that all the girls can relate to, but I still move with that theme," he said. "I'm still pretty, fly, smiling and happy."
This new era transformed him since, mainly coming from a production background, now was time for him to intertwine his production with his raps. "Because now I'm really rapping on the beats, I'm approaching them differently," he said. "It's a new, renewed and refined version of me."
He kicks the project off with "FEEL BOUT ME," a braggadocious record where Naeem Triplin transforms into Eem Triplin, finding his pocket in each bar he spits. As we transition to each song as a listener, you can reminisce and hear the sonic growth from his early SoundCloud days to this new project. "As I prove myself more to fans and people, I think my confidence goes up more," he told GU.
He's seen a difference in how fans experience his music live within a year. With the amount of development, he's seen in such a short time, his main priority is protecting his mental health in the music industry. "Your mental health starts to get affected whenever you move very naive into things," he said. "I don't get emotionally involved with the business aspect of [music]."
Throughout this new chapter, we've seen Triplin flex his creative muscle through his songs and visuals as he invests in where he wants to go as a creative.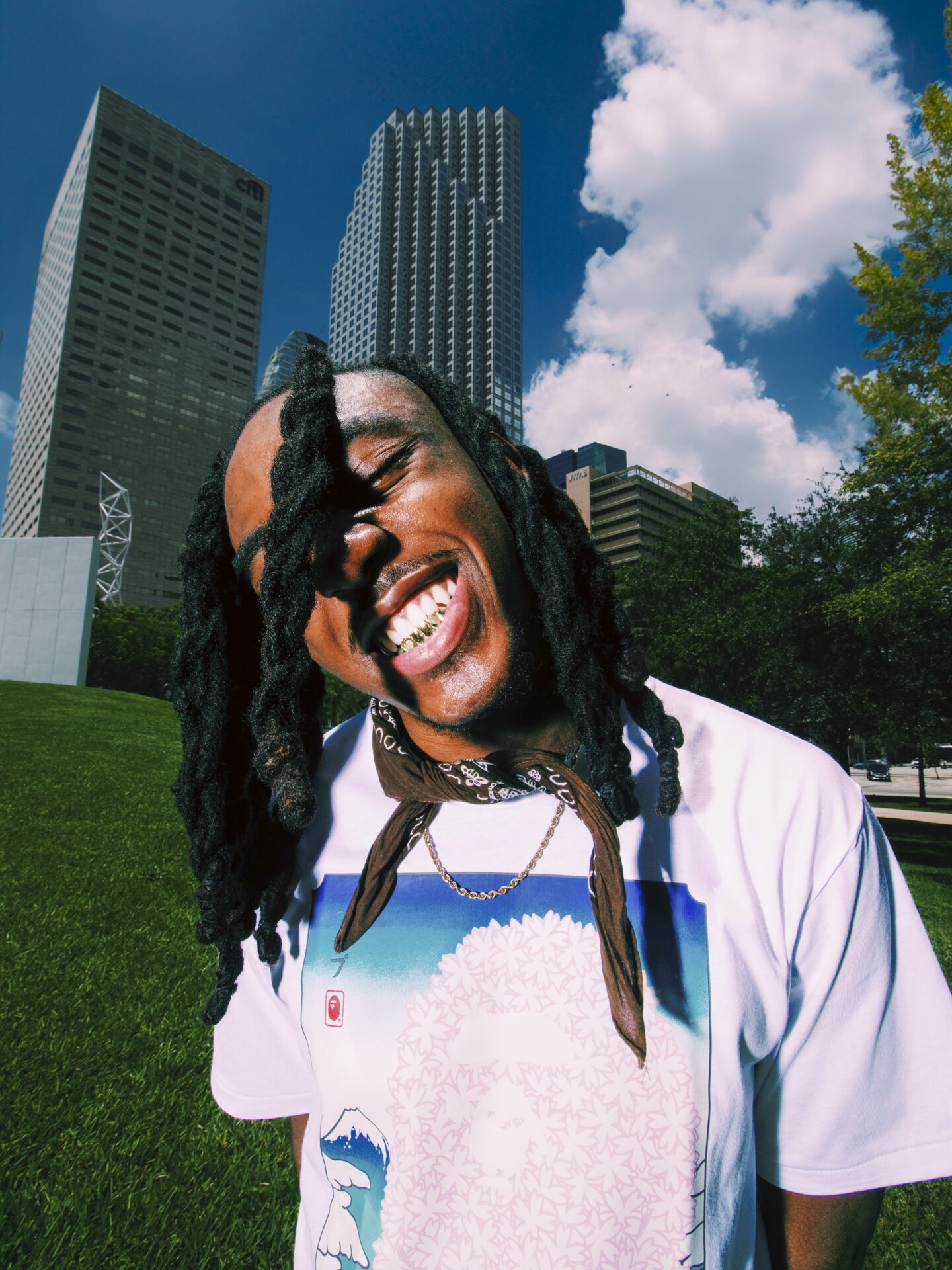 For many young Zillennial artists, trying to find their footing in the industry can be overwhelming, but it takes dedication and confidence for artists like Eem Triplin. "I'm figuring out that I can move through it, and I have a spot in this," he said. "If you feel weird and alienated, you can find a spot."
Though he's still in the early stages of his career, his confidence remains high, and he continues to embody the energy he needs to thrive as an artist. He wants his fans to expect the unexpected as they see him evolve and watch him continue to grow and improve.
About Kenyatta: Clark Atlanta University and Medill School alumna Kenyatta Victoria is the Girls United writer covering everything from news, pop culture, lifestyle, and investigative stories. When not reporting, she's diving deep into her curated playlists or binging her favorite comfort shows.