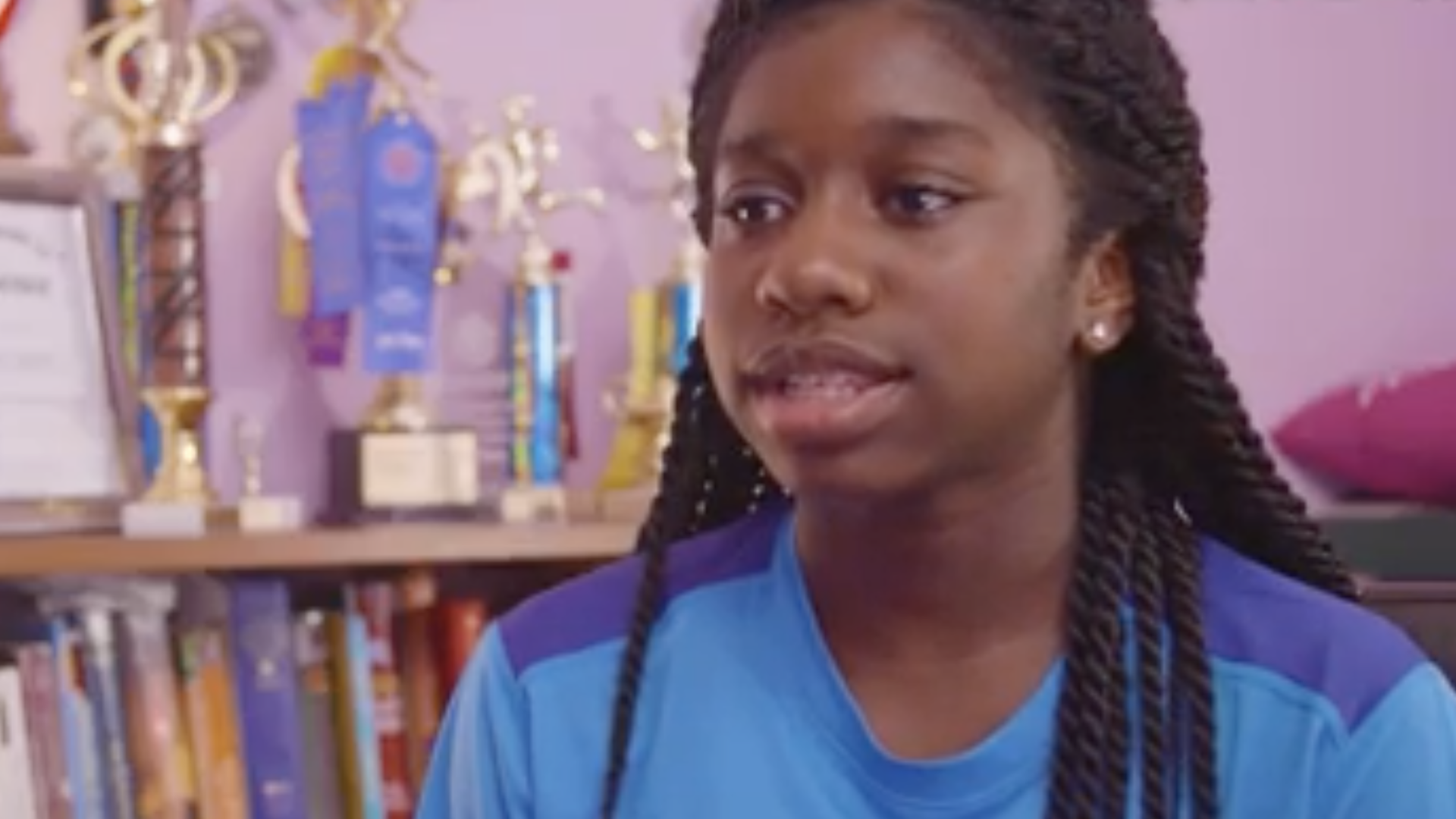 Athlete Hannah Rose Gadpaille Is On The Right Track
In addition to being an athlete, Hannah also codes and writes poetry.
For the latest episode of Black Girl Magic, we focused on Hannah Rose Gadpaille, a multitalented student athlete who codes and writes poetry. During the clip, Gadpaille talks about her upbringing and shares some of her experiences running track.
"My soul has always loved running," she says in the video, while reciting an original poem. "I ran on the sidewalks like a child missing her mother." Hannah's own mother appears in the short doc as well, talking about her daughter's early interest in sports. "I put her in tennis, I put her in golf, swimming, soccer, she says of her daughter." Upon moving to the Bronx, she told Hannah that she would have to enroll in a program of some sort to bide her time. Hannah chose sports, which evolved into her running track.
In the very beginning of the short, Hannah can be seen standing near the numerous trophies and medals she's won over the years. It wasn't always an easy journey though, as Hannah shares on how discouraging it once was for her to lose. She overcame by realizing that her thoughts were just that—thoughts. "Track is really a mental sport," she revealed. "If you get discouraged, it's all in your head."
She has competed in the Junior Olympics twice and says that it is "nerve wracking." She ranked 18th in the nation and beat her own personal record, which was her ultimate goal. Getting better is her primary focus and she's doing just that every day. Hannah also imparts the knowledge and skills she's retained as a track star, and instructs other young people in a local park in her spare town. In "Black Girl Magic," she can be seen cheerfully helping students with their form. "To be new in track…it's a whole new environment, it's a whole new feel," she says.
Though she's still young, Hannah is a shining example of chasing your passion and staying the course, no matter what.
Watch her episode of Black Girl Magic below.