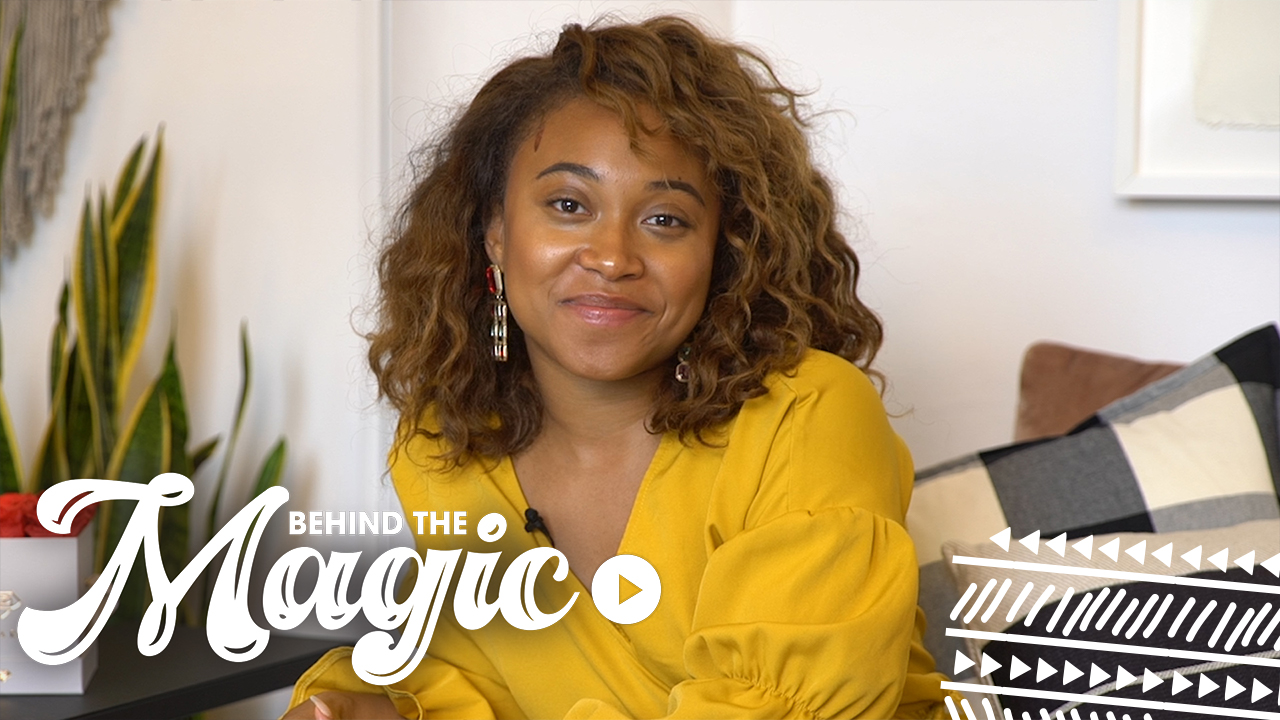 Morgan Brown Stars In The Latest Episode Of 'Behind The Magic'
Brown talked to us about moving with intention, and what it really means to be an influencer.
When Morgan Brown started building her platform via YouTube in 2014, she noticed that the biggest stars on the medium didn't look like her. "I was definitely like [these are] young, white girls sitting in their bedroom," she told Girls United for the latest episode of Behind the Magic.
The influencer, who focuses on skin care, made it her mission to open doors for more young Black girls and also shift perceptions of what influencers are about.
Brown also talks about how grief changed her—and continues to inform her work—after the loss of her dad two years ago. "Since that moment, I started living in just a different truth about myself…I have to move intentionally now," she shared. "I have prioritized doing things that always feel good for me."
Morgan is changing the way we think of influencers, and encouraging Black girls to create their own destinies. She's over the idea that having a ton of followers means that you're not doing serious work, or that a following equates influence. She understands that content creation is business, and she also knows that you can make an impact, no matter the amount of social media followers you have.
Check out her episode of Behind the Magic below.