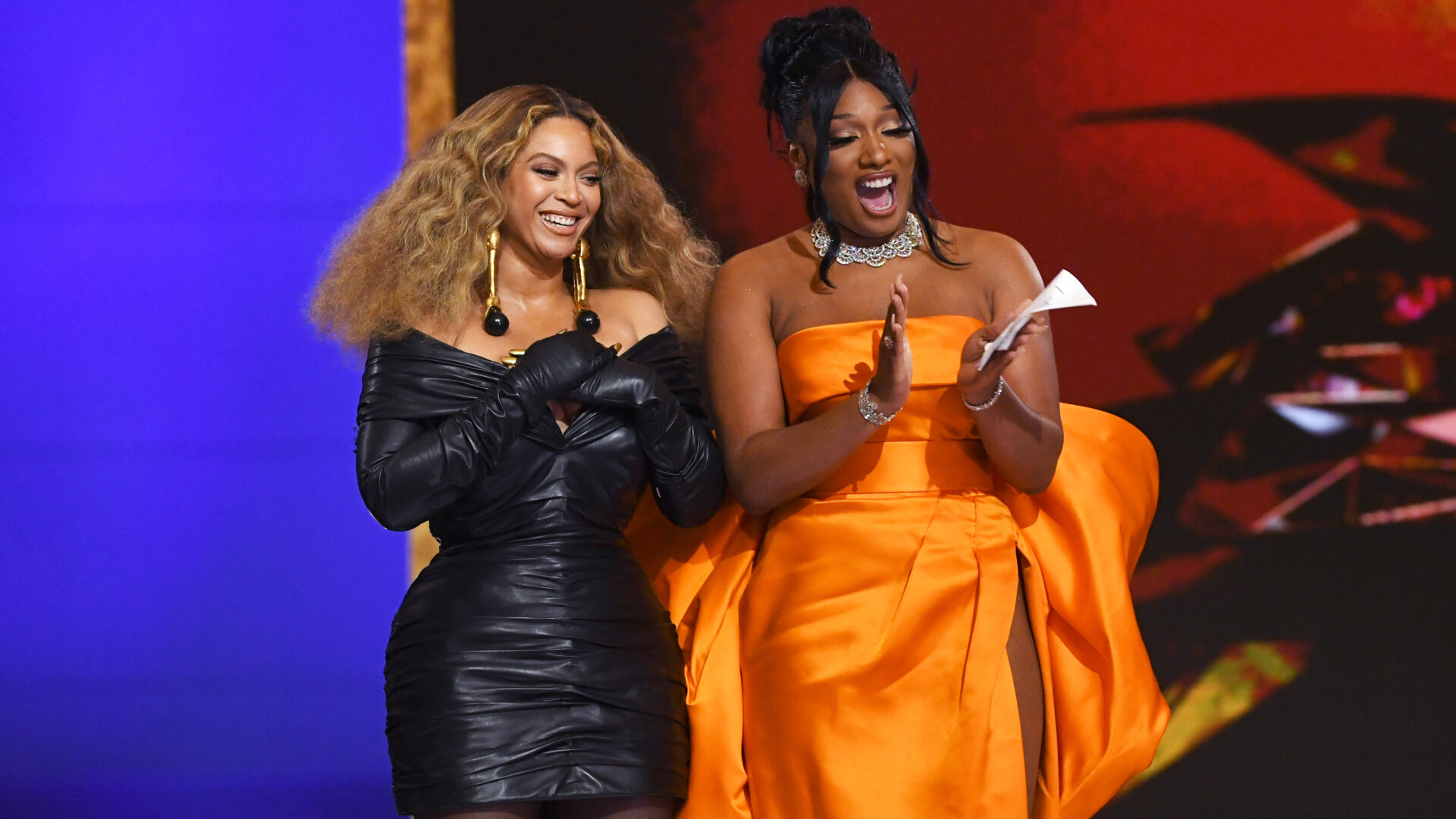 GU Ranks Best Grammy Performances
From Queen Bey to Megan Thee Stallion
The Grammy's are a place to reminisce about some of our favorite songs, albums, and performances that impacted fans. The Recording Academy is known for making pop culture moments on which we can look back.
Check out some of our favorite Grammy performances.
Lil Nas X
When we were introduced to Lil Nas X, it was apparent that he had star power. His debut album Montero solidified who he was as an artist, and this Grammy performance showcased his unique performance style.
Brandy
They don't refer to her as the vocal Bible for no reason. Watching young Brandy command the stage years later reminds us that she's forever the blueprint.
Patti Labelle And Moulin Rouge
The iconic Lady Marmalade song is timeless. This Grammy performance with Christina Aguilera, Lil' Kim, Mya, Pink, and Missy Elliot at the Grammy's is unforgettable, especially with the surprise appearance of Patti Labelle.
Janet Jackson
Janet Jackson created a legacy through her moves and stage presence. Her performance made a blueprint for artists to follow decades later.
Doja Cat
During quarantine, we couldn't escape Doja Cat and her hit song "Say So." She would obviously give her fans an unforgettable rendition at the Grammy's.
Cardi B
Cardi B's debut performance at the Grammy's was larger than life as she curated a nostalgic performance style for her song "Money."
Megan Thee Stallion
Our Houston hottie had all eyes on her as everyone sand along to the remix of her song "Savage" featuring Beyoncé.
Nicki Minaj
Nicki Minaj is known for her out-of-the-box style and performances. With her Grammy debut, she shocked us all with her live version of "Roman Holiday."
Lizzo
Lizzo knows how to keep fans surprised, and her performance consisted of the works with belting vocals, costume changes and effortless dancing.
Beyoncé
From emotional vulnerability to clean dance styling, Beyoncé knows how to make every performance a unique story.
About Kenyatta: Clark Atlanta University and Medill School alumna Kenyatta Victoria is the Girls United writer covering everything from news, pop culture, lifestyle, and investigative stories. When she's not reporting, she's diving deep into her curated playlists or binging her favorite comfort shows.