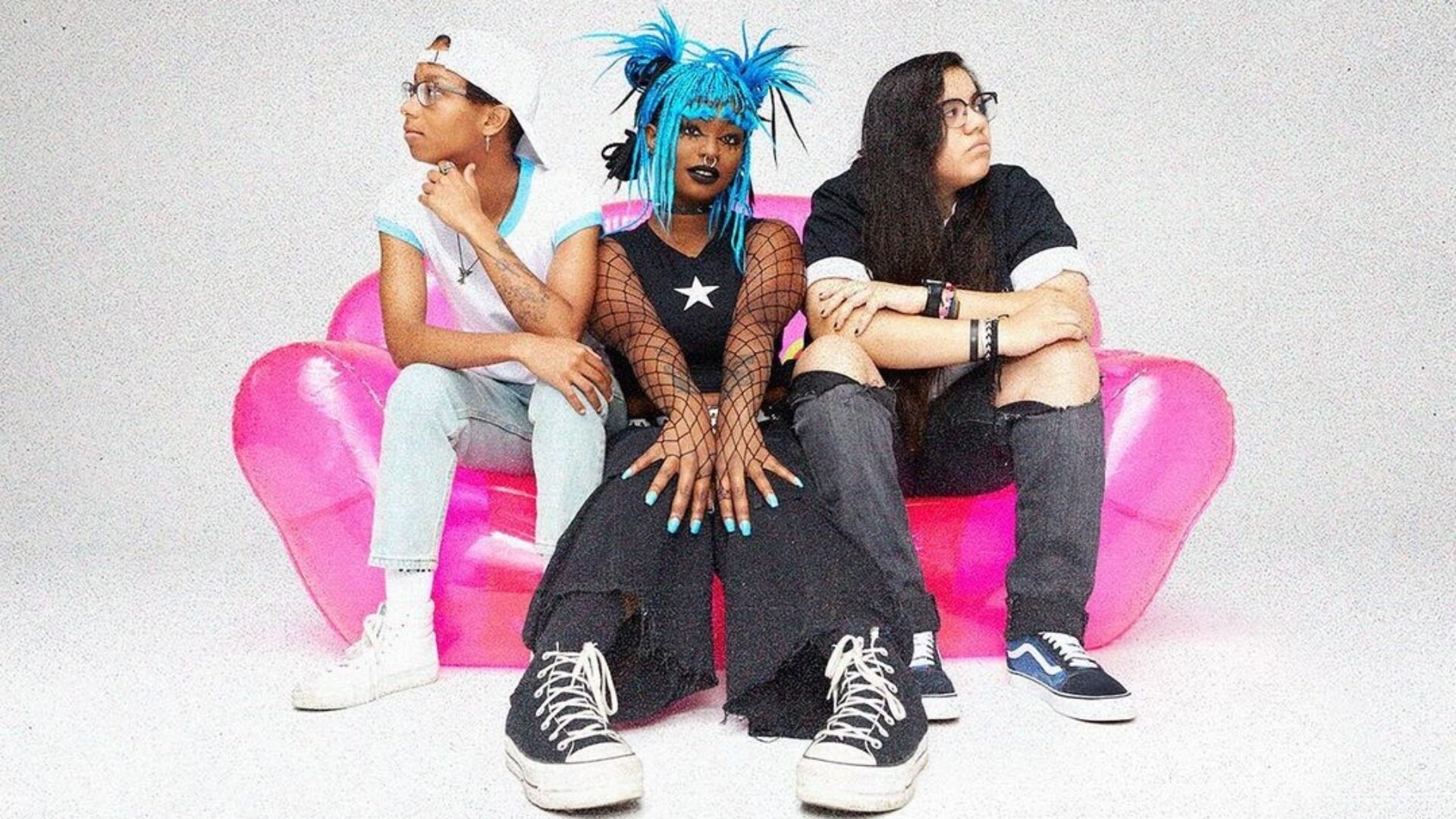 Meet Me @ The Altar Is Your New Favorite Rock Band
The trio is ready to break boundaries for all female punk groups.
Growing up as a Gen-Z'ers, meeting people online and creating true friendships became less and less taboo. Téa Campbell and Ada Juarez met via Youtube and chatted on Kik, the hottest messenger app. As they continued to bond, they realized their love for punk rock music and decided to start a band.
After concluding that the band would need a singer to be complete, they met Edith Victoria during lead vocal auditions. Initially, Jaurez did not choose Victoria as the lead singer, but the duo admitted she was the last piece to their puzzle to fully take off as a group.
Meet Me @ The Altar was born, and the band represents an all-women of color rock group ready to embark on their musical journey with their debut album Past/Present/Future. The trio consists of Victoria on the vocals, Juarez on the drums and Campbell on the guitar.
Read "GU Jams: Get To Know The Newest Hip-Hop Duo: Girll Codee"
The album incorporates a punk rock sound that resembles the nostalgic early 2000s Disney soundtracks. The record opens with "Say It (To My Face)," a taunting song toward the haters and trolls online. "We definitely were feeling the pressure of having to come up with our debut release," Campbell told GU. "We kept going back to the music we listened to in our childhood."
With sonic mood boards being Demi Lovato, Pink, Jonas Brothers and Kelly Clarkson, the trifecta found it easier to blend those sounds together. Throughout the project, the band wants listeners to allow themselves to be emotionally present during the transition from teenager to young adult.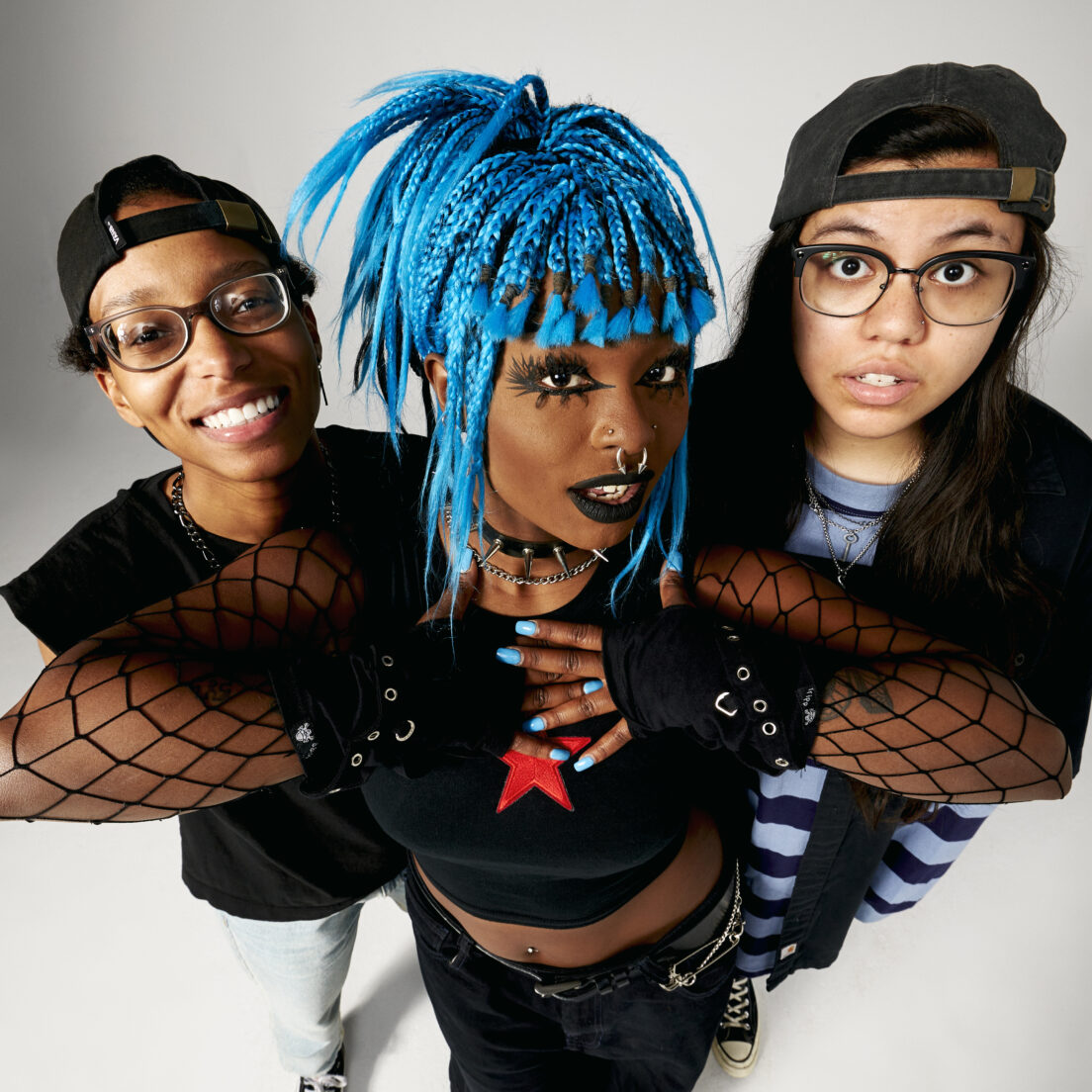 "Before this [project], we really focused on the positive because there's so much negative in pop-punk," Victoria said. "But, with this album, we wanted to focus more on the emotions you can feel and let people know there's really good times, but also there's really sh-tty times…we wanted a diverse plethora of emotions on this album."
Their next standout song, "T.M.I." embodies the message that the group is okay with expressing their ugly truths and vulnerability. "I think I'm the worst/ Criticize everything till it hurts/ If you knew me better, you would like me worse," Victoria sings.
The group continues to break boundaries on their debut album as they exceed the pop-punk stereotype. "Once [we] had a specific sound in mind, everything came easy," Juarez said. They understood that as a collective, they were always going to create that sound that speaks to them at the moment, allowing everything else to fall in place.
"We want to inspire people not to be afraid to do something they like because it's not the norm," Campbell said. "We're known for breaking norms, so why not just go for it and do everything you want to do."
The trio recognized that they had to take matters into their own hands early to solidify themselves as rock stars. As they've entered their debut era, they see that they have to be the change they want to see in the punk-pop community because the environment is not always welcoming.
"[We learned] to not seek out an opinion on what we're doing, which is really difficult," Victoria said. "We have to remind ourselves that when we were writing those songs, we were excited about it, and that's what matters."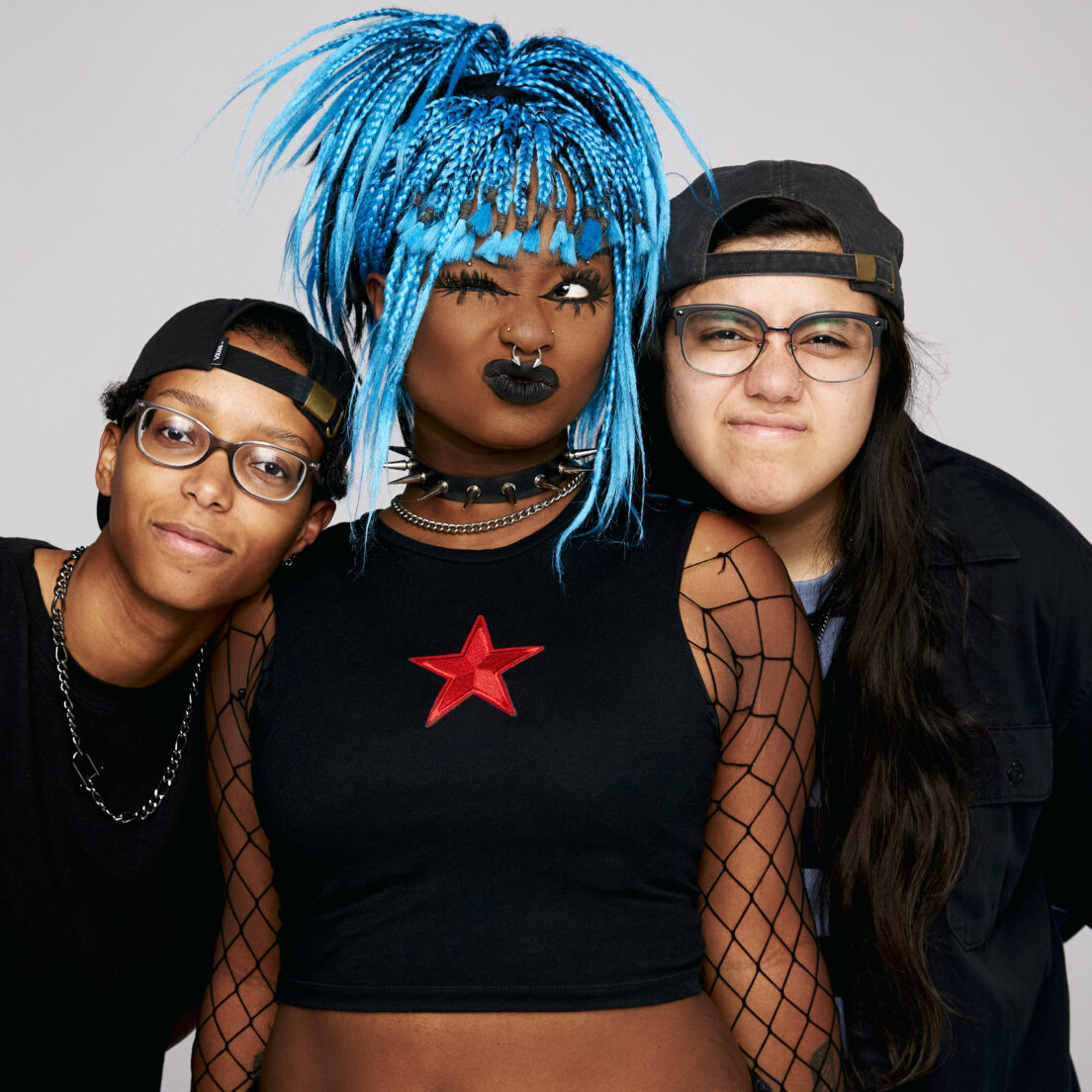 Although this is just the beginning for the band, they are embracing the unknown and enjoying the ride of what they offer to the pop-punk scene.
Read "GU Jams: Lebra Jolie Is Tipping The Scale In The Music Industry"
About Kenyatta: Clark Atlanta University and Medill School alumna Kenyatta Victoria is the Girls United writer covering everything from news, pop culture, lifestyle, and investigative stories. When not reporting, she's diving deep into her curated playlists or binging her favorite comfort shows.