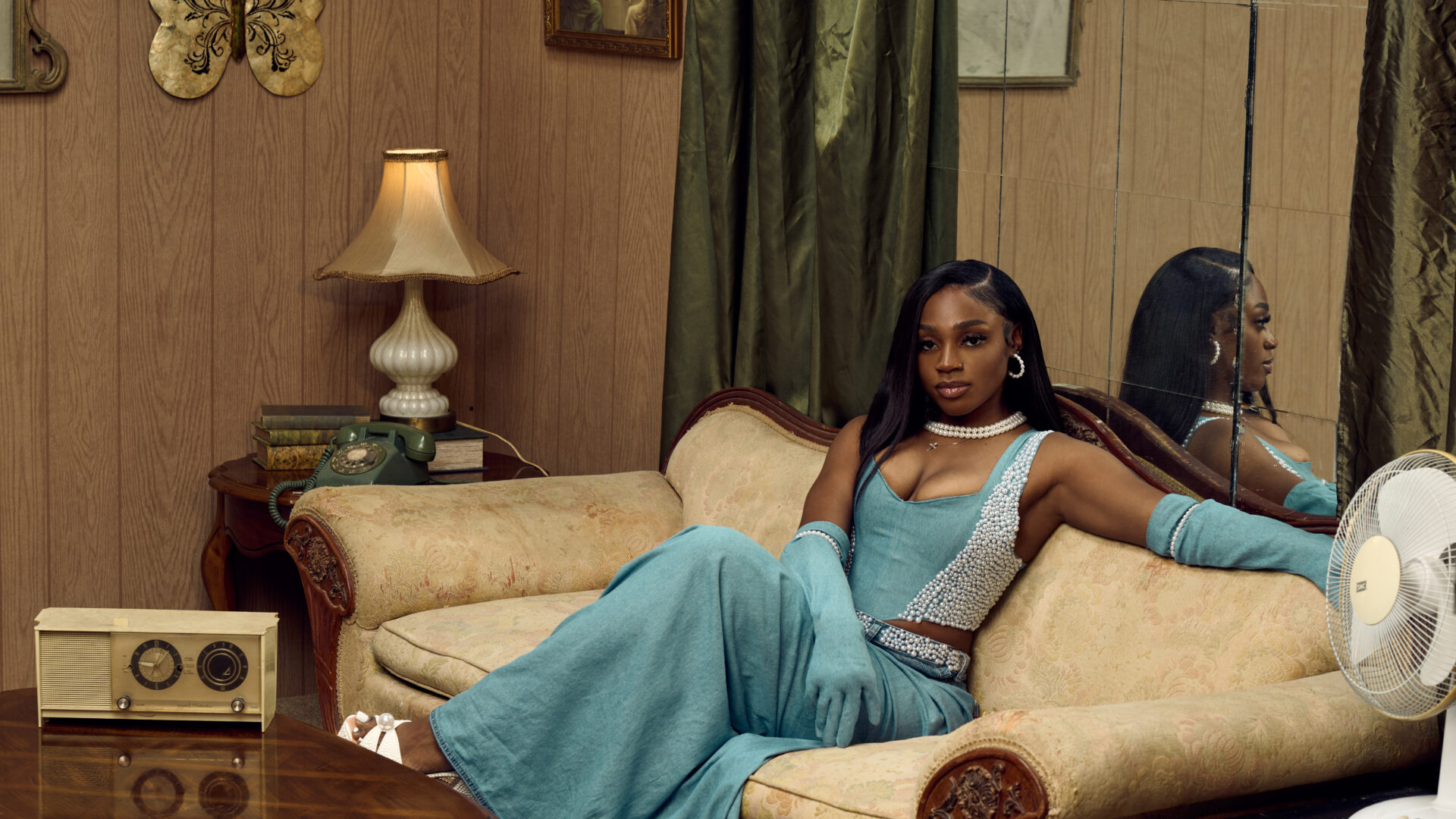 Jai'Len Josey Has Us Sipping 'Good Soup' With Her Latest EP Southern Delicacy
GU chats with Josey about her sophomore release, touring with Ari Lennox and accepting her authentic self
As we hop on our Zoom call Jai'Len Josey, 24, exudes confidence and pre-release jitters. Sporting a sheer black and gray top with her natural curls out, she mentally prepared to drop her sophomore EP, Southern Delicacy. "It was an experience forming this project," she told GU. "For my first EP [Illustrations], I made all that music on Broadway, and now this EP, I'm coming into myself as an artist."
While grieving the loss of her grandfather, who passed away last year, Josey reflected on the moments between the two. Whether sitting on the porch watching time go by or hearing about his stories at war, she knew she wanted to keep his legacy alive. Defined as a "southern man, she dedicates her project to him, hence the title Southern Delicacy. "He was the definition of a southern man," she said. "He's a delicacy in my eyes, and I'm a southern delicacy to everyone," Josey said. With the spiritual stamp of approval she received from her grandfather, now was the time to tell her new stories through this project.
Read "Meet The 23-Year-Old Artist Who Helped Write Ari Lennox's 'Pressure'
In true Southern fashion, she implements a plethora of horns, strings and bass to add texture and flavor to each song, intertwining her Broadway and East Atlanta roots. "The ambiance of Atlanta fed me to a point where now I'm pulling it out, and it's only right to know that I am from the South," she said.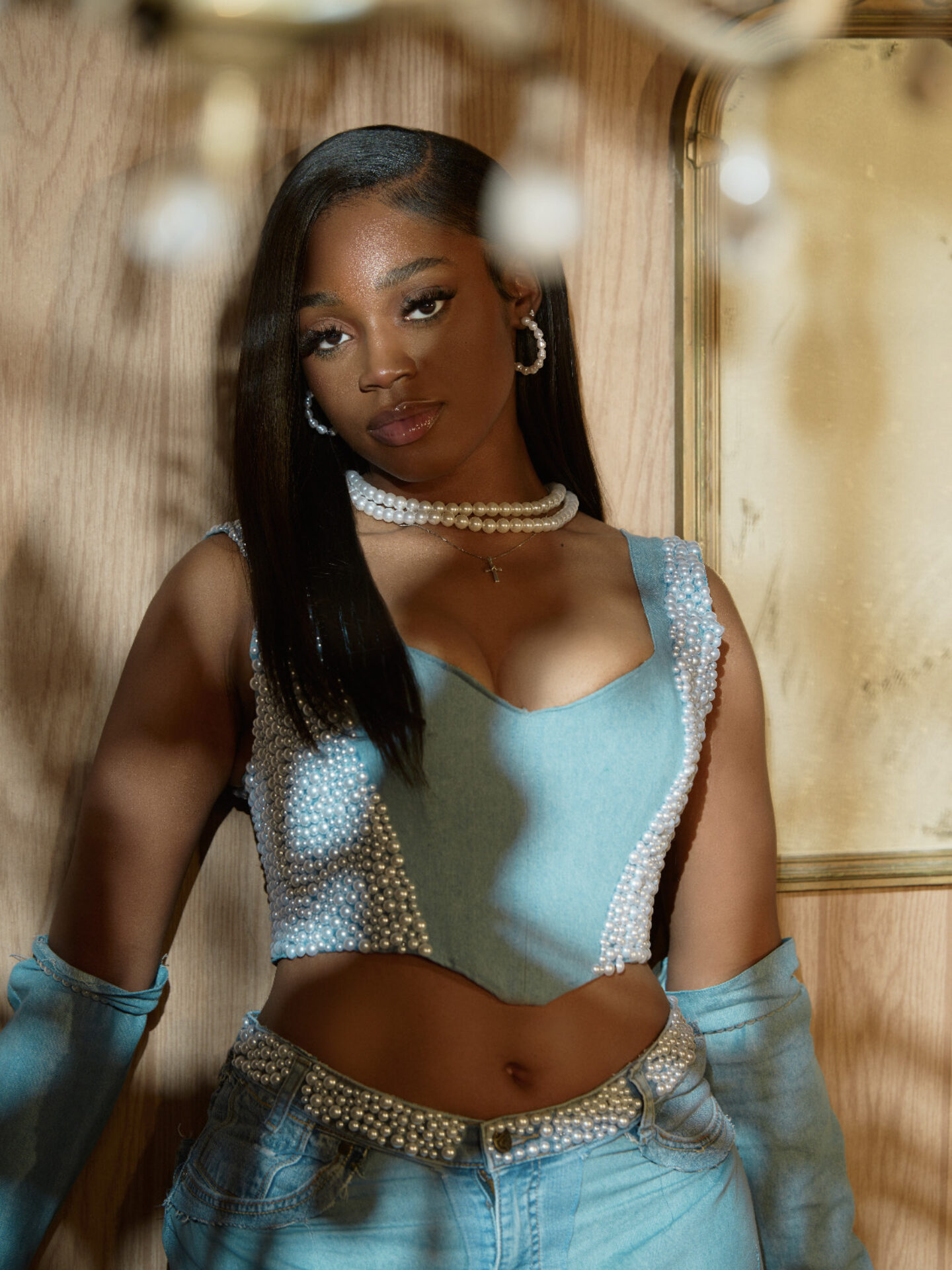 The project moves in intervals, including interludes and voice memos from her loved ones making the EP a family affair as she touches on themes of control with "Pay For My Drink," sensuality with "Man In Your Bed," and confidence with her lead single "Good Soup."
Josey knew "Good Soup" would be the perfect single to set the tone for her sophomore project because it showcased her coming into her artistry and womanhood. She wrote the song in 30 minutes, making the message a double entendre.
The theme stemmed from childhood memories of eating her mother's famous chicken noodle soup and, getting older, discovering the power of her sexuality as a woman. "I'll get you like some good soup/ I know you want it hella warm and hella seasoned/ I make the best, believe me, this good soup," she sings.
"'Good Soup' is fire. I love how quickly it came [because] it just poured out of me," Josey told GU.
Through the project, you can hear the growth in her voice, production and subject matter in songs like "Willie's Interlude," "Behave," and "Take Me Higher," providing her the space to step into adulthood and experiment with a more definitive sound in contrast with her debut project.
"I've grown with myself and self-love, and I'm finally wearing my natural hair," she said. "Believing in my beauty, my worth, and believing that my day is going to come."
As she maneuvers the music industry, she's seen an evolution in her patience as a business person that many new artists have to step into. "All I knew as a child was music, and it's hard to, now, split down the middle and make sure that the business side of music is taken care of," she said.
Though it may not be fun, and the business can be cutthroat with the treatment of new artists, Josey continues to set herself up for the best outcome to reap the benefits of people discovering her music.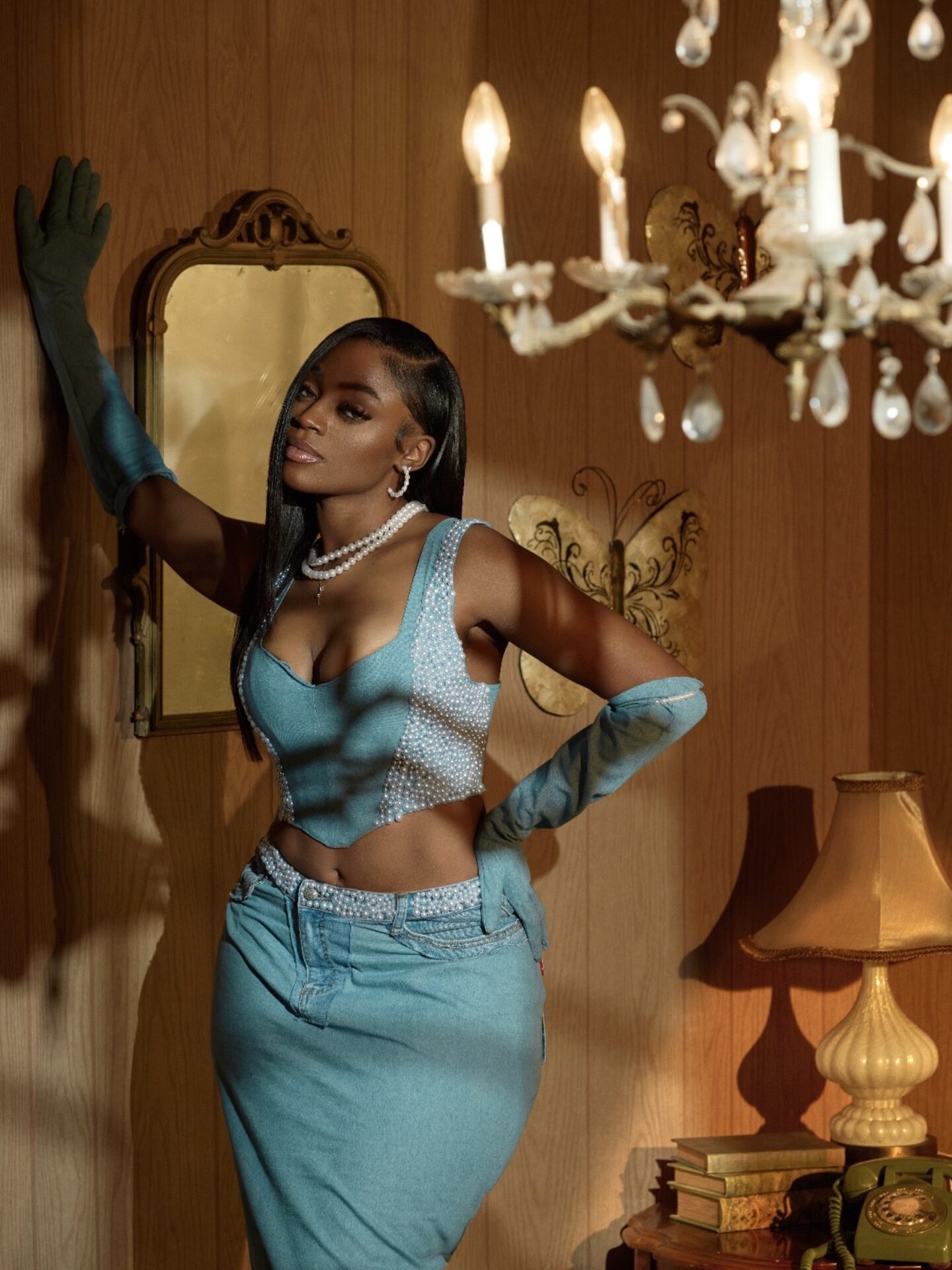 She experienced a taste of new faces, finding her music through her opening spot on Ari Lennox's Age/Sex/Location tour in 2022. She learned she wanted to do this in the long run by witnessing Lennox embraced by a sea of fans. Josey acknowledged that seeing Lennox perform on stage every night inspired her to embrace her natural features and dark skin complexion more. According to the Featured Artists Coalition, 35% of all Black music creators have felt the need to change their appearance because of their race/ethnicity, rising to 43% of Black women.
"She was out there every night with her natural hair, and I think it's possible to be myself on the stage and have people accept me for me," she said. "At a point in time, I was second-guessing if people would think I was pretty because of my skin color and gap. Looking at her and looking up, I was like it's possible."
When GU spoke to Josey last year, she expressed her first-hand frustration for Black women regarding the lack of respect they receive in the music industry. Fast forward to a year later, and she reflects on the need for progress behind the scenes.
"The way that the industry has to implement change is the men have to speak up," Josey says. "Men who see it firsthand may not be participating in it, but are participating by being bystanders."
For Josey, the change starts with those already being heard and respected. As she continues to manage the weight on her shoulders to reach higher heights, her only mission now is that people respect her pen and craft with this new project. "I want people to take away the fact that R&B might not be dead," she said.
About Kenyatta: Clark Atlanta University and Medill School alumna Kenyatta Victoria is the Girls United writer covering everything from news, pop culture, lifestyle, and investigative stories. When not reporting, she's diving deep into her curated playlists or binging her favorite comfort shows.