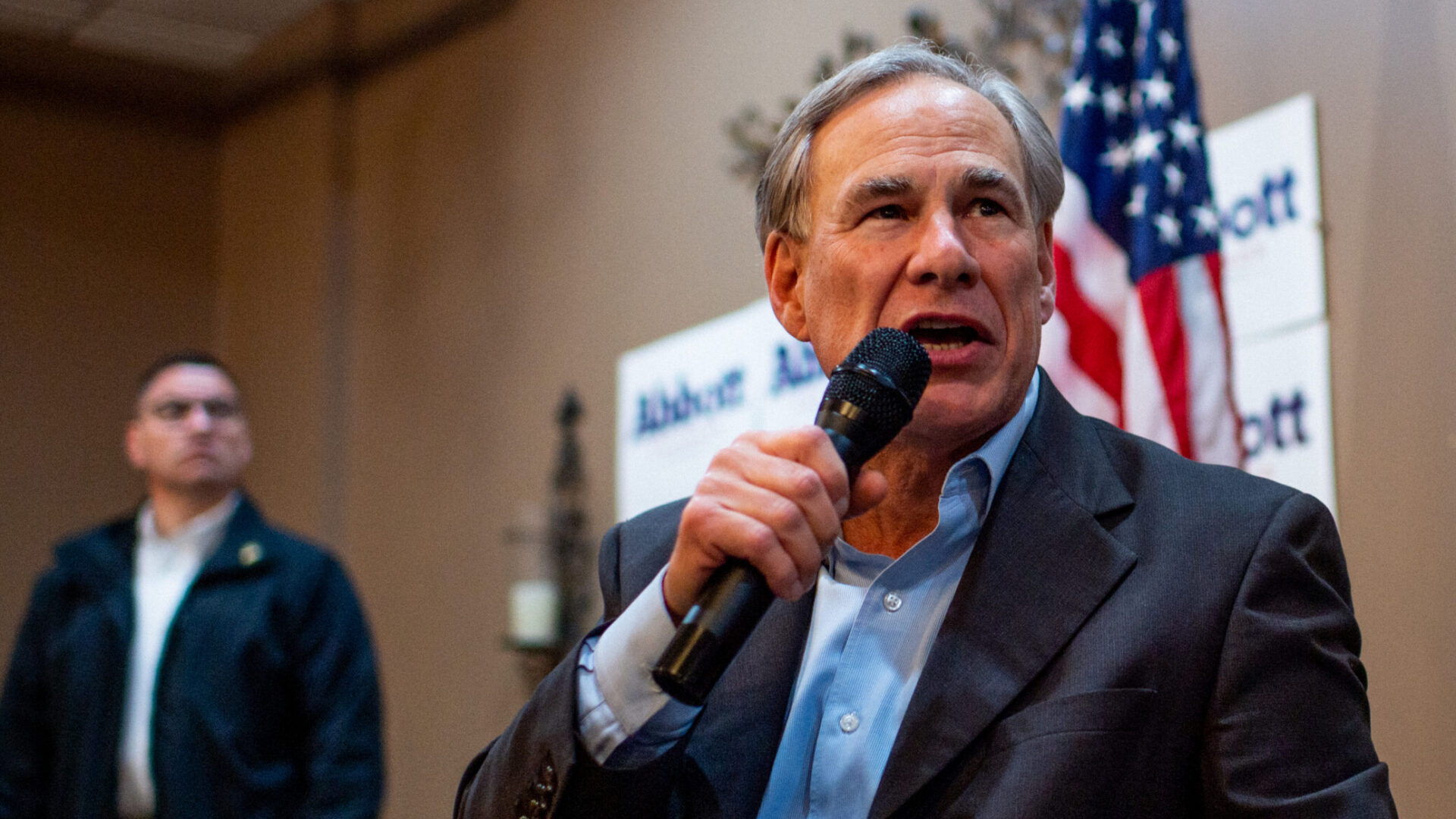 Texas Governor Greg Abbott's Tweet About Guns Resurfaces
"Let's pick up the pace Texans," Gov. Abbott wrote in a 2015 tweet. He was encouraging Texans to buy more guns because the state was #2 in the nation for purchases.
On May 24, a shooting at Robb Elementary School in Uvalde, Texas, left 19 children and 2 adults dead. It is the 27th shooting to occur at a school since the beginning of the year, according to Education Week.
Texas Governor Greg Abbott rapidly took the news to Twitter, where he shared a statement. "Texans across the state are grieving for the victims of this senseless crime and for the community of Uvalde," wrote Abbott. "Cecilia and I mourn this horrific loss and urge all Texans to come together to show our unwavering support to all who are suffering."
Soon after sharing his statement, a tweet from 2015 in which Abbott called for Texans to buy more guns resurfaced on Twitter, sparking outrage.
"I'm EMBARRASSED: Texas #2 in nation for new gun purchases, behind CALIFORNIA. Let's pick up the pace Texans," Abbott tweeted on October 28, 2015. Abbott tagged the National Rifle Association and linked an article about gun sales in Texas. At the time of his tweet, Abbott was in his first year as Texas governor.
At the time of publishing, the tweet was still live.
Online, social media users were quick to point out Abbott's stance on gun ownership, which many argue has led to the May 24 shooting. The shooting in Uvalde is now the deadliest school shooting in Texas history, according to WFAA.
"In case you were wondering why Americans continue to get slaughtered in grocery stores, churches, hair salons and schools. In case you were wondering why Texas is home to half the nation's deadliest mass shootings. In case you were wondering why Governor Abbott hasn't acted," tweeted a user.
Not only was Texas the second state to purchase the most guns in 2015, today it is also the second state to experience the most school shootings in the country. Since 1970, 135 school shootings have occurred in Texas, right behind California, which has had 164, according to data from the Naval Postgraduate School's Center for Homeland Defense and Security.
"What's particularly insane about this tweet is if you look in the comments there are like 10 different, specific dates where people are telling him he has blood on his hands," tweeted another user. "Just shows you how common mass shootings are."
In fact, it isn't the first time Abbott's 2015 tweet has circulated after a mass shooting, according to NY Daily news. His words resurfaced after other shootings have occurred during his term as Texas governor, including the the 2017 Sutherland Springs church shooting that left 26 dead, the 2018 shooting at Santa Fe High School that left 10 dead, the 2019 shooting at a Walmart in El Paso that caused 23 casualties, and the 2019 Midland-Odessa shooting that took the lives of 7 people.
President Joe Biden has called both Republicans and Democrats for change. "As a nation we have to ask when in God's name we're going to stand up to the gun lobby," he said, according to CNN. "We have to act and don't tell me we can't have an impact on this carnage."