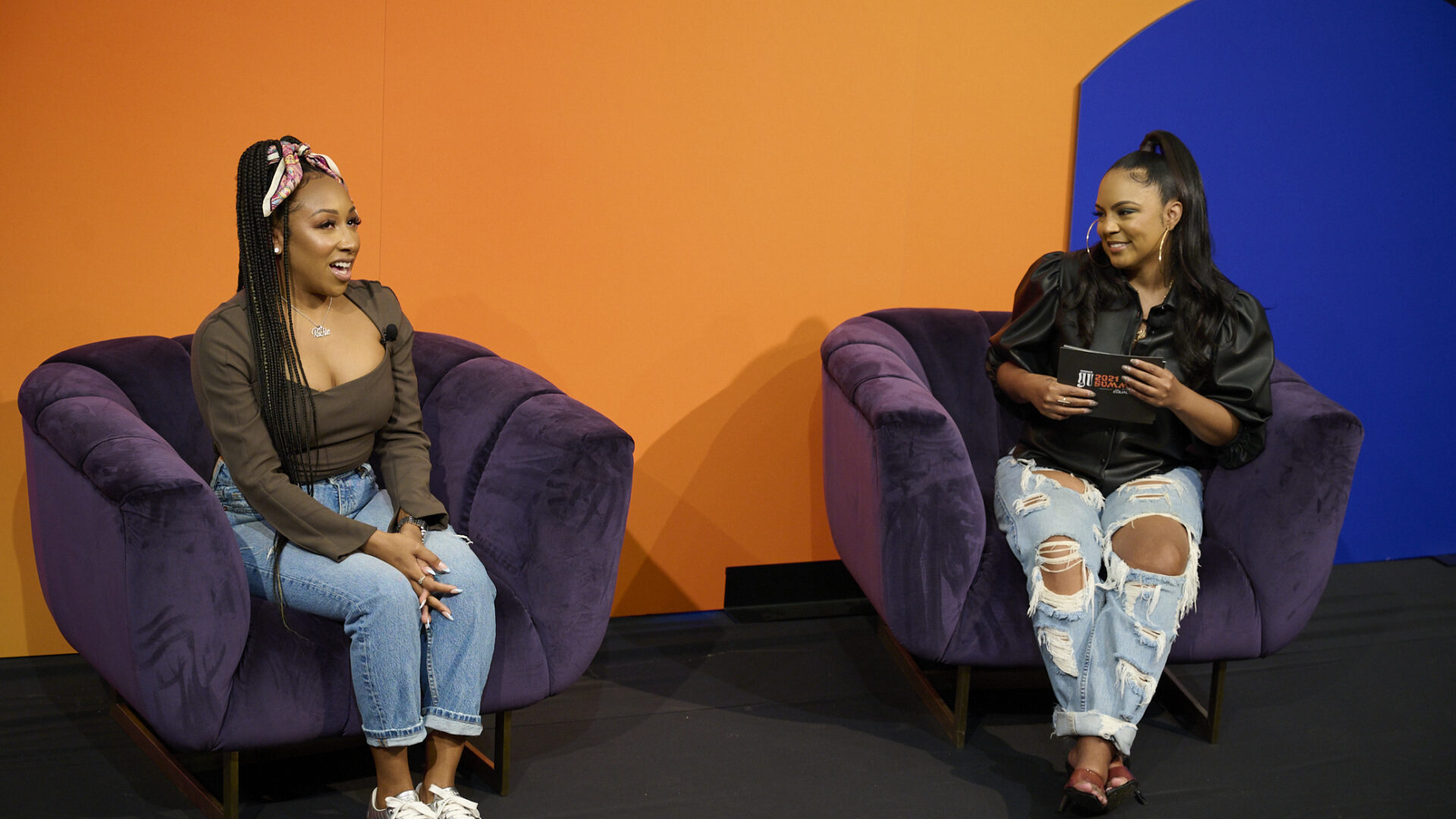 We Got Real About Entrepreneurship During The 2021 Girls United Summit
We talked about it all — from self doubt to self-care to self-sufficiency.
Sometimes being a Black woman entrepreneur can be tough. Of any racial and gendered group, we're most likely to start a business , but statistics show we can struggle when it comes to having the resources needed to keep us afloat. This is why we knew we had to touch on entrepreneurship from Black women's perspectives during our second annual Girls United Summit.
Tahira Joy, founder of The Cut Life, had an honest chat with fellow entrepreneur Rachel S. Jackson, an entertainment strategist. Joy, whose own brand has over 1M followers on Instagram, began by asking Jackson how she felt when she decided to become an entrepreneur. "I don't want to say fear because we can't subscribe to negative feelings anytime we want to put our passion and turn it into purpose in the right place," Jackson said. "So I was very nervous."
She credits her circle of mentors with helping her overcome. "In the beginning, as I did research, as I continued to network, you know, I had mentors pouring into me, validating me."
Missed all the fun? Don't worry, we got you! Click HERE to watch the 2021 ESSENCE Girls United Summit now!
Girls United co-founder Rechelle Dennis then allowed a few audience members to ask Jackson questions directly. One Clark Atlanta University student asked how she balances her 9 to 5, her side hustle and her self-care routine.
"I believe I mastered the art of the mental vacation," Jackson revealed. "Sometimes we get caught up in the Instagram aesthetic, we get caught up on being 'flewed out,' we caught up on being somewhere that looks like zen or serenity, when really, we have that within ourselves. As busy women and people that want to be successful, we don't always have the time for real to go where we want to go or do what we feel is relaxing." She then shared that she carves out time for herself, whether that means turning off her devices, giving a loved one a call or just going for a walk and intentionally caring for herself that way.
The 2021 Girls United Summit is presented by CBS Original The Equalizer and sponsored by American Airlines and McDonald's.
Photo credit: Derek White