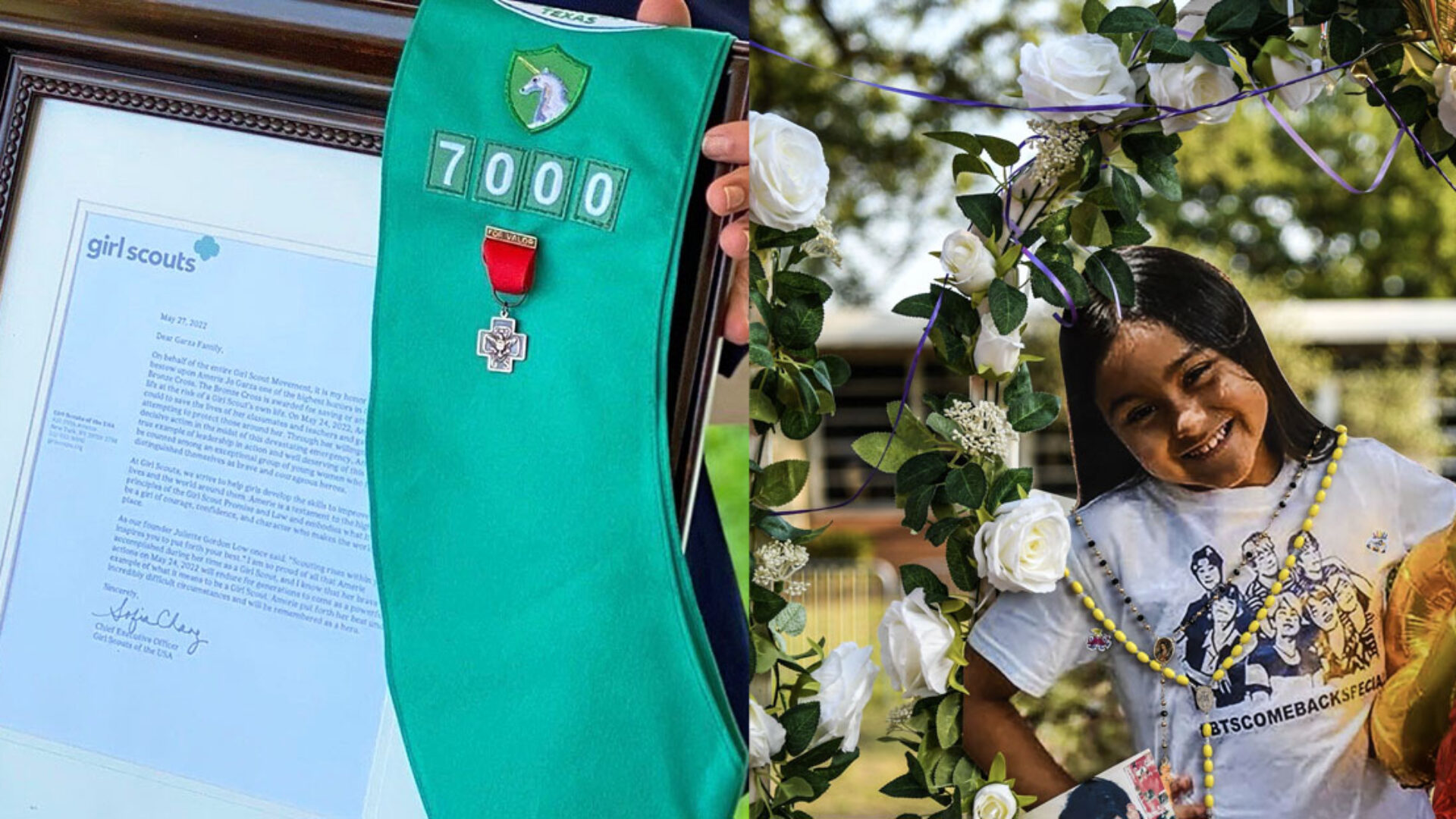 Girl Scouts Award Uvalde Victim Bronze Cross For Her Extraordinary Heroism
Ten-year-old Amerie Jo Garza was a victim of the Uvalde school shooting.
On May 27, the Girls Scouts awarded Amerie Jo Garza, 10, the Bronze Cross for her heroism during the Robb Elementary School shooting in Uvalde, Texas. Her grandmother, Berlinda Arreola, shared the news with People.
The shooting left 21 people dead, including 19 children. Garza, who was a first-year Girl Scout, was one of the victims. She was one of the first children to be shot as she tried to call 911 on her cellphone, according to Arreola.
The Bronze Cross is a national award given to Girl Scouts who have shown "extraordinary heroism" or have risked their lives to save another's.
"Her heroism has not gone unnoticed," her grandmother told People. Representatives for the Girl Scouts gave the family a green Girl Scouts sash for Troop 7000 with the bronze medallion pinned to it. They also gave Garza's family a framed declaration signed by the CEO of the Girl Scouts of the United States.
"We were so proud of her," said Arreola about the ceremony. "It was so emotional, them reading this declaration to us for her, it was just — it's amazing. The words that they put into this thing was all Amerie, it was her and we are just so ecstatic about this."
Arreola also said that her granddaughter deserved the award. "Our baby gave up her life for this, but she deserved it."
Last year, Garza was given Robb Elementary School's "Heart of Gold" award. She had also recently made honor roll. Garza loved pizza, swimming and Chick-fil-A, according to People. She also kissed her 3-year-old brother every morning before leaving for school.
"I just want people to know how brave she was, and unfortunately, it took her life, but she tried to save everyone," added Arreola. "That was just the way she was. She tried to save everyone."