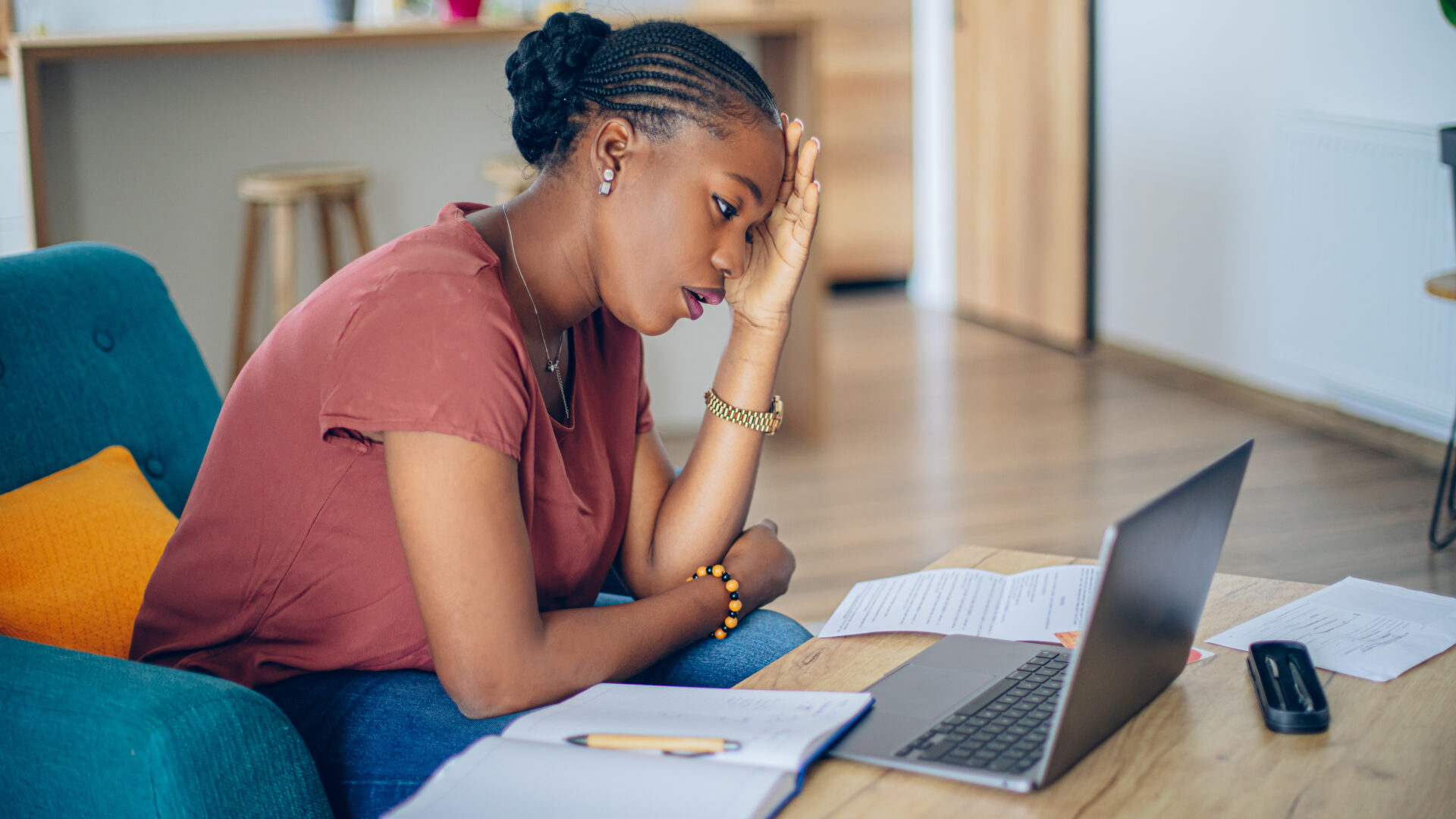 Gen Z Exposes The Realities Of Navigating Layoffs And Unemployment
As "funemployment" trends across TikTok, Gen Z gets real about their experiences with job loss.
Layoffs continue to sweep the nation as the year concludes, with 6.4 million individuals remaining unemployed as of September 2023. Despite the hiring spike after Labor Day, a phenomenon commonly called the "September Surge," where companies increase their hiring process, 336,000 jobs emerged, but the unemployment rate did not decrease. Instead, data revealed that it stayed the same since August at 3.8% – the highest in 2023.
Major companies made headlines after announcing downsizing, which sparked public chatter about the daunting condition of the job market. In January, Spotify laid off about 600 of its employees and made another round of cutting about 200 more workers this summer. In April, Buzzfeed announced that it was closing its news division, which impacted 180 employees. At Meta, nearly 10,000 staff members lost their jobs between March and May.
Gen Z is amongst those affected by layoffs and are exposing their experience on TikTok, classifying it as "funemployment." The trend takes a positive spin on being in between jobs by combining "fun" and "unemployment" to show activities or hobbies individuals develop during their downtime.
With over 26 million views, TikTok users show how they remain joyful during a difficult transition by discovering their passions and exploring the newfound freedom from not having a traditional eight-hour workday.
While creators attempt to present an optimistic vantage point for viewers, others reveal the not-so-aesthetically pleasing outlook of being laid off and experiencing unemployment.
TikToker Chandler Carter is one content creator who chronicles her first experience of being released from her role earlier this summer. In her TikTok series, "Your Unemployed Bestie," Carter displays her realities of unemployment. She does share moments of being carefree with friends and roaming around New York City. But, she also confronts her sleepless nights, anxious thoughts, stress and depression through a stream of banter-like voiceovers that mirror what she reflects on camera.
From showing herself rigorously submitting applications to retreating to her bed for an all-day stay, Carter's authenticity stays at the forefront of her content.
"Unemployment levels are high, but we don't see anybody living that life," Carter says. "But you see the cute fridge restocks, people going to the stores and buying the $2,000 bags and this or that. It's like I don't know where my next paycheck is coming from. I live in a regular apartment and have a very regular life. It's fun, and I do what I can to make the most of it. This is me, and I'm bringing this to the table."
Carter started her career working in global marketing, social media and creative productions for businesses such as Bloomberg and No7 Beauty Company. In March of 2023, Carter started her new position at a creative agency where she played a significant role in the day-to-day social operations, content creation and creatively directed projects for clients. Six months into her new job, Carter was notified that she was being laid off.
She had an inclination that her time was limited from office hearsay, so she was not surprised after being informed. Being in that situation as a first-timer, however, shocked her the most.
"The first thing that my brain could process was to call my mom because I didn't know what to do," Carter says. "That was one of my biggest fears that happened to me."
Sharing her experience through TikTok is how Carter coped because, from the viewpoint of her "For You Page," there was a deficiency of raw and real lifestyle content– so she decided to close the gap.
While filming videos, Carter began submitting job applications in September. She applied to roughly 200 positions and received less than 10 responses. As she continued to network and send off her résumé, she eventually was hired for a contract role at the beginning of October as a social media manager and associate director for a New York agency.
Now that Carter is employed, she credited her tenacity of "putting herself out there" as the catalyst behind earning opportunities since losing her job nearly two months ago and encourages those in similar positions to do the same.
Eden Carter also experienced being laid off from her first "big girl" job. She moved to Los Angeles in June 2022 to pursue a career in film and television development. Two months later, she was hired as a coordinator at game1, a sports and media production company. She stayed for a year.  While working remotely, she received a call informing her that she was being laid off in August.
Receiving that phone call validated what Eden intuitively felt about the fate of her position. Her boss left before that, which already prompted her to start looking elsewhere for another role. Immediately, she started applying for jobs. Every day, she searched job boards, sending in her information for available roles. With a 20-page spreadsheet of potential employment, she completed five to 10 interviews over the past two months. Eden said that her biggest challenge was finding roles that aligned with her career pursuits.
Support from family and friends, establishing a different routine, leisurely reading and going to more social events helped her deal with the free time. As Eden remains diligent in her job hunt, she said her faith helps her endure the rejection emails or not hearing back from recruiters.
"Me being here [in L.A.] means I'm supposed to be here," she says. "I have to just put my money where my mouth is and walk on what I've known my whole life. A lot of people have favor over their lives and just don't know. That's just something I've had to lean on along with friends and family."