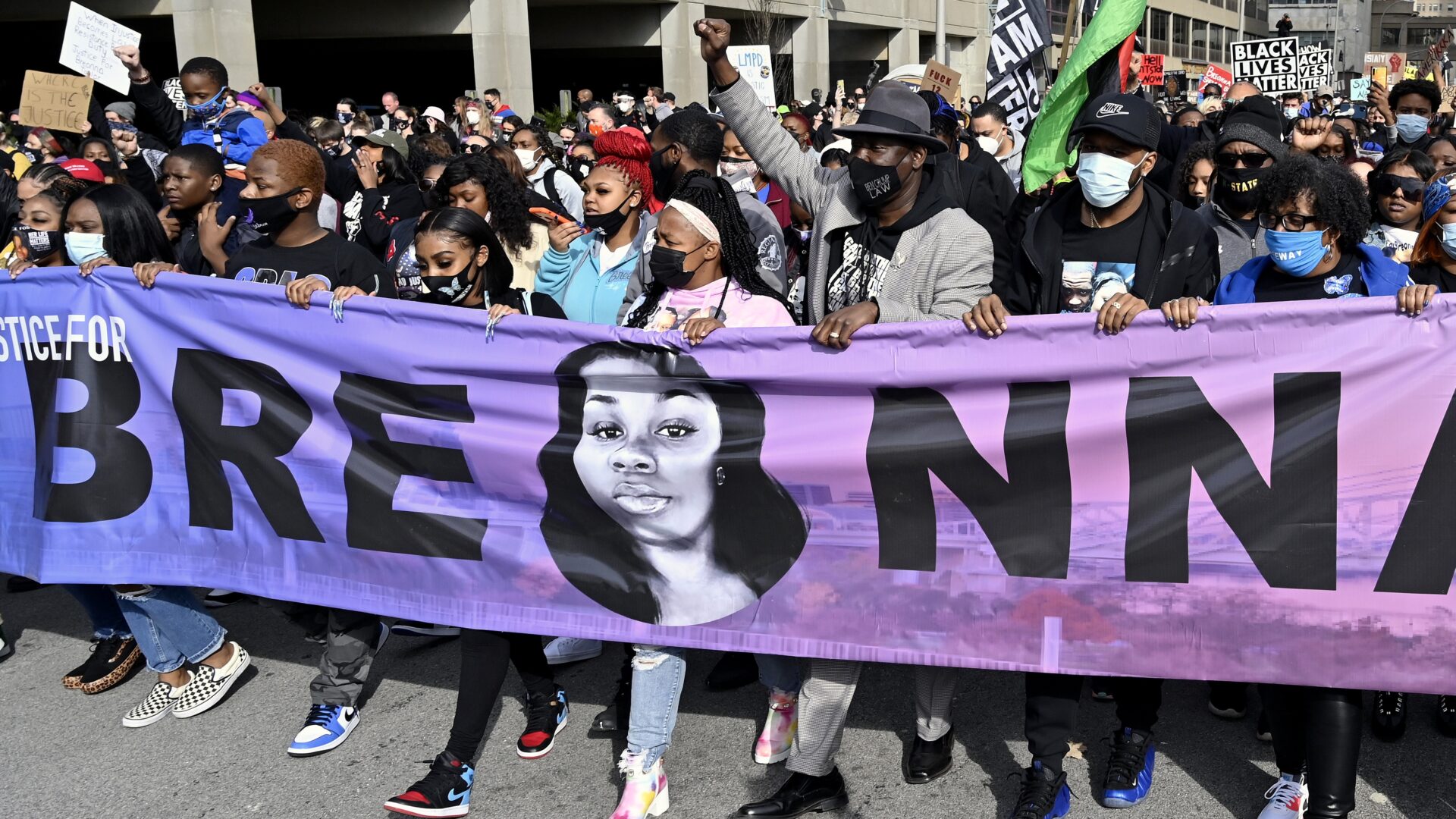 Four Police Officers Federally Charged In Death Of Breonna Taylor
It is the first time that federal charges are being brought against the officers involved in her death.
Last week, the Department of Justice charged four current and past Louisville police officers who were involved in the death of Breonna Taylor. These individuals are being charged with civil rights violations, unlawful conspiracies, unconstitutional use of force, and obstruction, reports CNN.
Breonna Taylor, a 26-year-old emergency room technician, was shot and killed in her apartment during a police raid on March 13, 2020. March 13 for me," she told CNN.
Former Detective Joshua Jaynes, Detective Kelly Goodlett, and Sergeant Kyle Meany were charged for submitting a false affidavit to search Taylor's home and creating a "false cover story in an attempt to escape responsibility for their roles in preparing the warrant affidavit that contained false information," according to court documents and as reported by the outlet. "We allege that Ms. Taylor's Fourth Amendment rights were violated when defendants Joshua Jaynes, Kyle Meany, and Kelly Goodlett sought a warrant to search Ms. Taylor's home knowing the officers lacked probable cause for the search," said Garland.
The Fourth Amendment protects citizens against unreasonable searches and seizures. Former detective Brett Hankison is being charged for allegedly using "unconstitutionally excessive force […] when he fired his service weapon into Taylor's apartment through a covered window and covered glass door," according to the DOJ. Hankinson is also facing charges for firing bullets that traveled through a wall and into Taylor's neighbors' apartment.
"Today was a huge step toward justice. We are grateful for the diligence and dedication of the FBI and the DOJ as they investigated what led to Breonna's murder and what transpired afterward," said civil rights attorney Ben Crump in a statement, according to CNN. "We hope this announcement of a guilty plea sends a message to all other involved officers that it is time to stop covering up and time to accept responsibility for their roles in causing the death of an innocent, beautiful young Black woman."
Crump, who represents Taylor's family, secured a $12 million settlement and led to police reforms including the approval of search warrants by commanders before being brought to a judge.
Charges for willfully violating someone's rights carry a maximum of life in prison when the violation leads to death, reported the outlet. The maximum penalty for obstruction is 20 years, while the charges for conspiracy and false statements can each lead to a 5 years sentence.