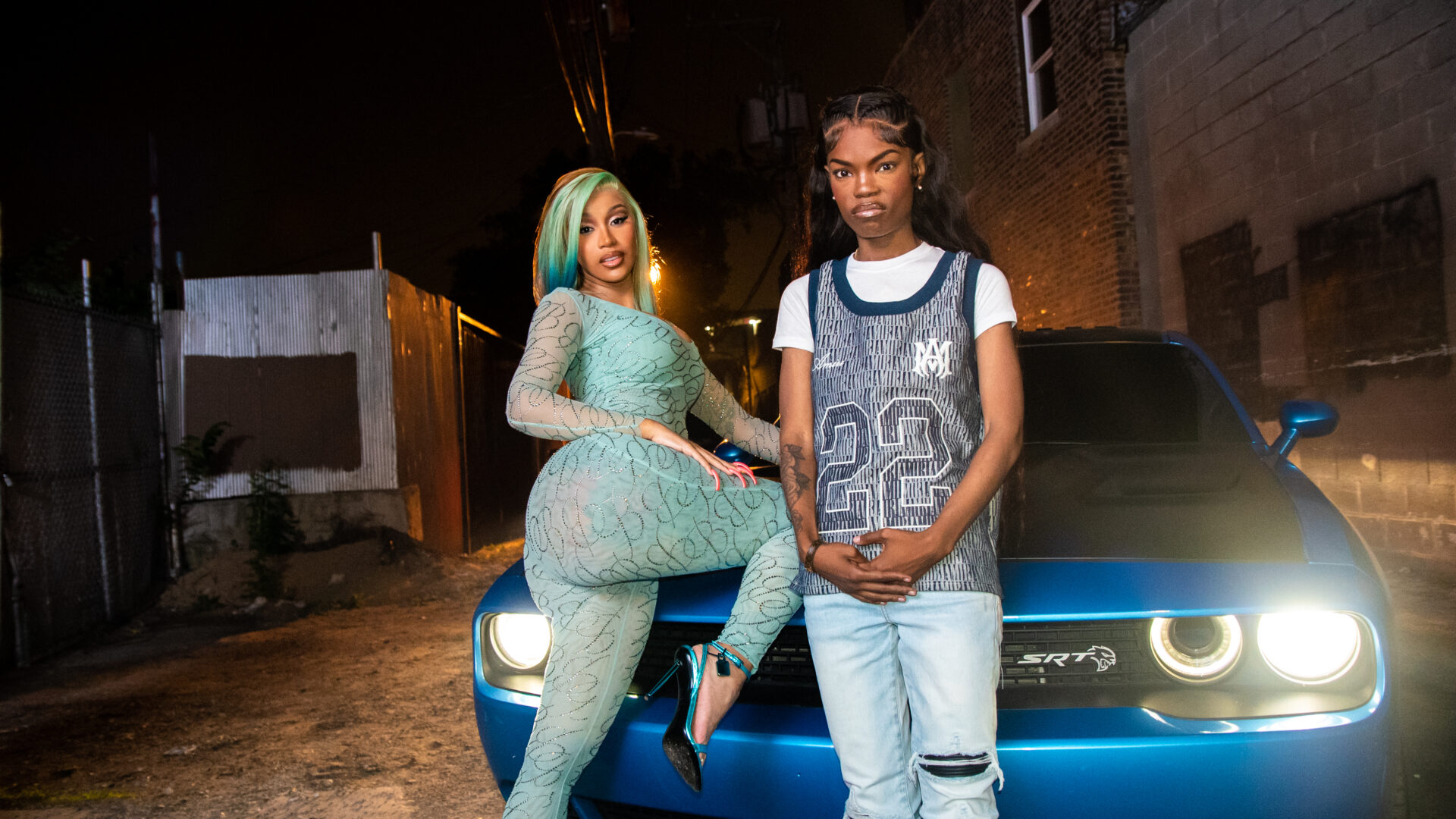 FendiDa Rappa Shares The Story Behind Viral Hit "Point Me 2"
The Chicago raptress opens up about her fast success, texting Cardi B and community empowerment
Jessica Angelique Oliver, also known as the rising hip-hop star FendiDa Rapper, felt her artistry shift after her song "Point Me 2" gained virality online. Her love for music came after the cousins on her father's side introduced her to music in 2010 when she was a teenager, planting a seed for her to become a naturally skilled rapper and always having fun at local juke parties.
Later, she and a few other female rappers cliqued to form a group in 2012 when Chief Keef, Lil Durk, and the rest of the Glory Boyz Entertainment and Only The Family collectives were putting the world on notice through the rapid rise of drill music.
After graduating from John Hope High School in 2016, Fendi found work as an armed security guard and continued rapping in her free time to bond with her friends. When her rap partner, who was also a close friend, tragically passed away a year later in 2017. In her grief, Fendi discovered a newfound motivation to take her rapping to the next level.
When the South Side Chicago-bred rapper's juke-inspired, scene-stealing hit "Point Me To The Sl-ts" went viral on TikTok back in 2022, her life had already transformed from being regular into one of the hottest rising hip hop stars from Chicago. Earning a deal with the revitalized Giant Music (f.k.a. Giant Records) and rocking out amid a loaded class of women no one has ever seen.
"I put this one video up, and I went to sleep, and I was just a regular person, and I woke up, and everything was just so different, brand new off this one video," she says. Her song garnered 1.1 million views in less than 24 hours. What she didn't expect was how quickly her career would be in overdrive the following year when Cardi B linked with Fendi in Chicago for its remix, "Point Me 2."
As the original "Point Me To The Sl-ts" caught the ears of the mainstream rap world, Cardi, a Chicago rap aficionado, hopped on the remix and later flew to Chicago for the sexy, Rush Hour 2 inspired video shoot. The video dropped the following week, and Fendi became solidified as one of the most promising Chi-town newcomers when the song reached No. 82 on the Billboard Hot 100 with 7.3 million official U.S. streams. "I was excited and happy," she says. "I didn't even know that that was going to happen."
It all led to her performing her first United Center performance, not just once but twice. The day after performing "Point Me To The Sl-ts" at Chicago's WGCI 107.5's annual Big Jam concert, her label called to inform her that GloRilla, who joined Lil Baby's "It's Only Us" tour, wanted to bring her and fellow Chi-Town neophyte Mello Buckzz out to perform alongside her.
"I always wanted to perform at the United Center, and I never imagined it back to back, so now that it happened was amazing for me, especially with Glo, Mello, Gloss Up, was there it was lit. Being in a room with people you see on TV you want to work with that was really lit," she says.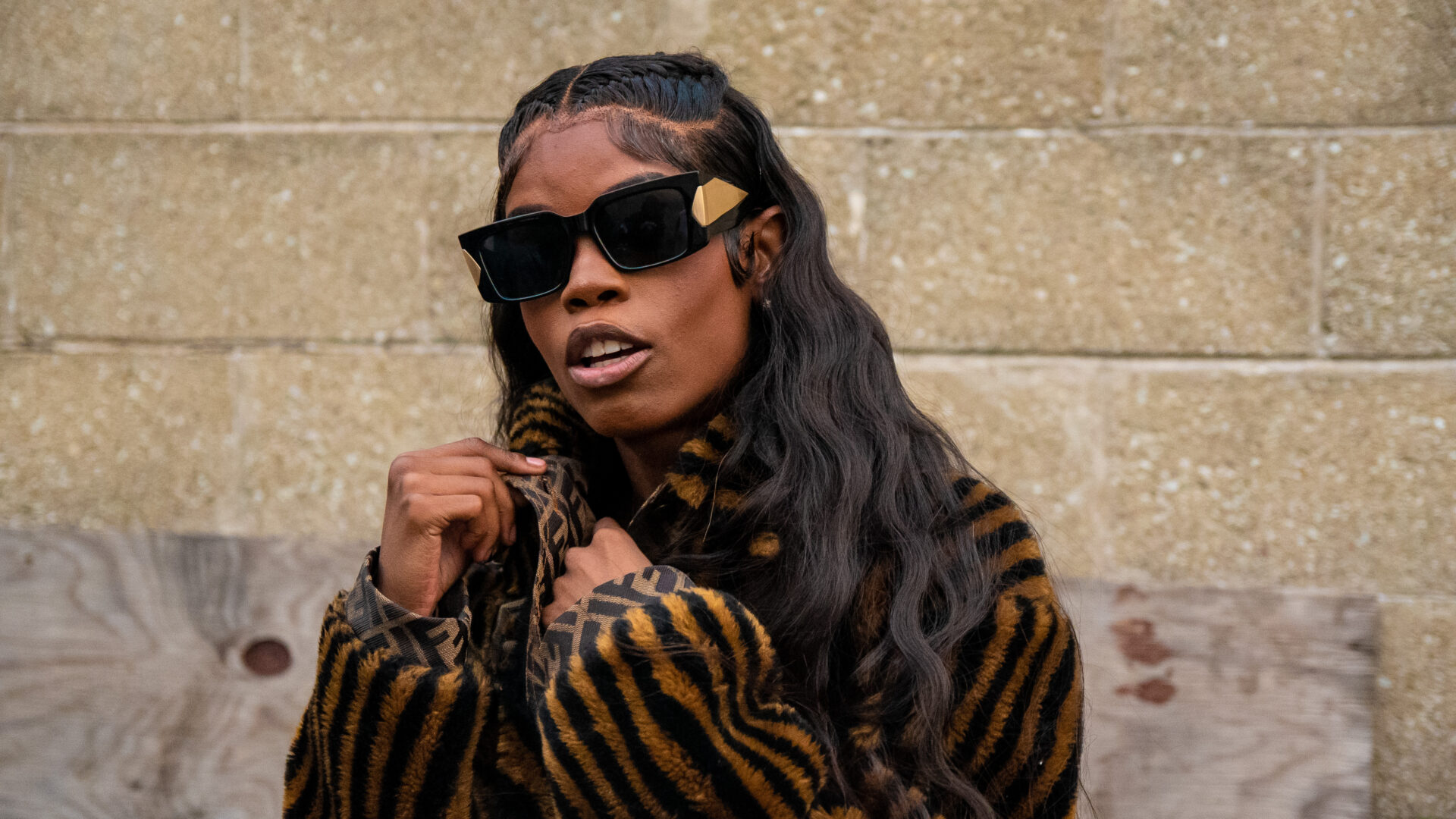 Photo Credit: Mark Braboy
For Fendi, who identifies as a lesbian, to have two dark-skinned, openly queer Black women who are becoming the leading faces of Chicago drill, (Mello identifies as bisexual) felt like a true watershed moment for both of them as they find their own success. "Both of us leading the city, we got the city on our back," she says. "It's like both of us in a room together with no hate in our bones, no competition or none. It just felt good to know that somebody else from my city winning with me. It's like we winning together."
This feeling of sharing the glow also extended to her female rap peers as the "Point Me 2" video featured cameos from even more female Chicago spitters like Sizzy who appears on the front cover of the artwork in white, Moni Da G, Amari Blaze, Baha Banks, Big Daddy Deja, Sin The Winner, and Mama Million were in the video. "That was lit just having all of them there. Sizzy called me and was like, 'Yeah, I really want to work with Cardi [and] you did it, y'all can do it. This ain't no hate stuff, [or] competition stuff. Y'all can do this," she said.
As always, with success comes the backlash, whether indirect shots against her success, claiming that her rise is exclusively because of that, rather than her hard work in tandem with her label providing newfound resources to amplify her. "Someone will say, 'I'm doing all this without a label,' and I'll just be like, I did all that without a label too. When you know facts [there's] nothing much you could really even say. This hasn't just started happening because of the label. I've been being granted and working hard as well," she said.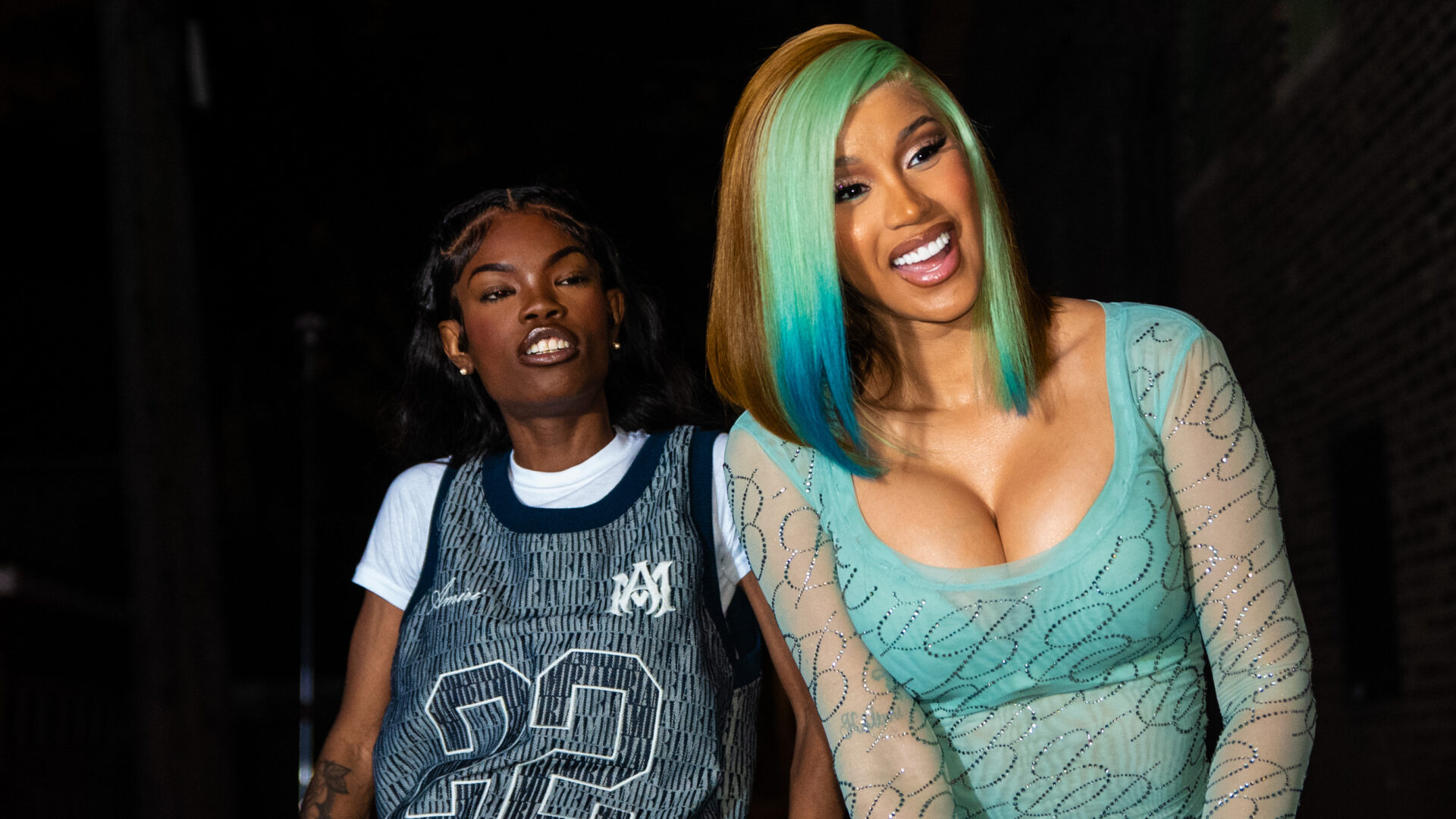 Photo Credit: Mark Braboy
As her life changes for the better, she realizes the impact public opinion can have on her. Many people are sliding into her DMs on social media, and the comments still get to her sometimes. "That's why I just post and go ghost. especially on Twitter," said Fendi.
Thankfully, she found a newfound supporter in Cardi B that goes beyond the music and, more so, advice on handling social media attention and trolls. "She'll just text me little stuff like, 'Girl, don't mind them," she said. "She'll send me little quotes. I like her advice and texts because we always [talk]. I think every girl who works with big artists should have that," Fendi said.
Regarding plans for Fendi, she's currently working on her forthcoming debut project and continuing to give Chicago artists the amplification that the culture needs.