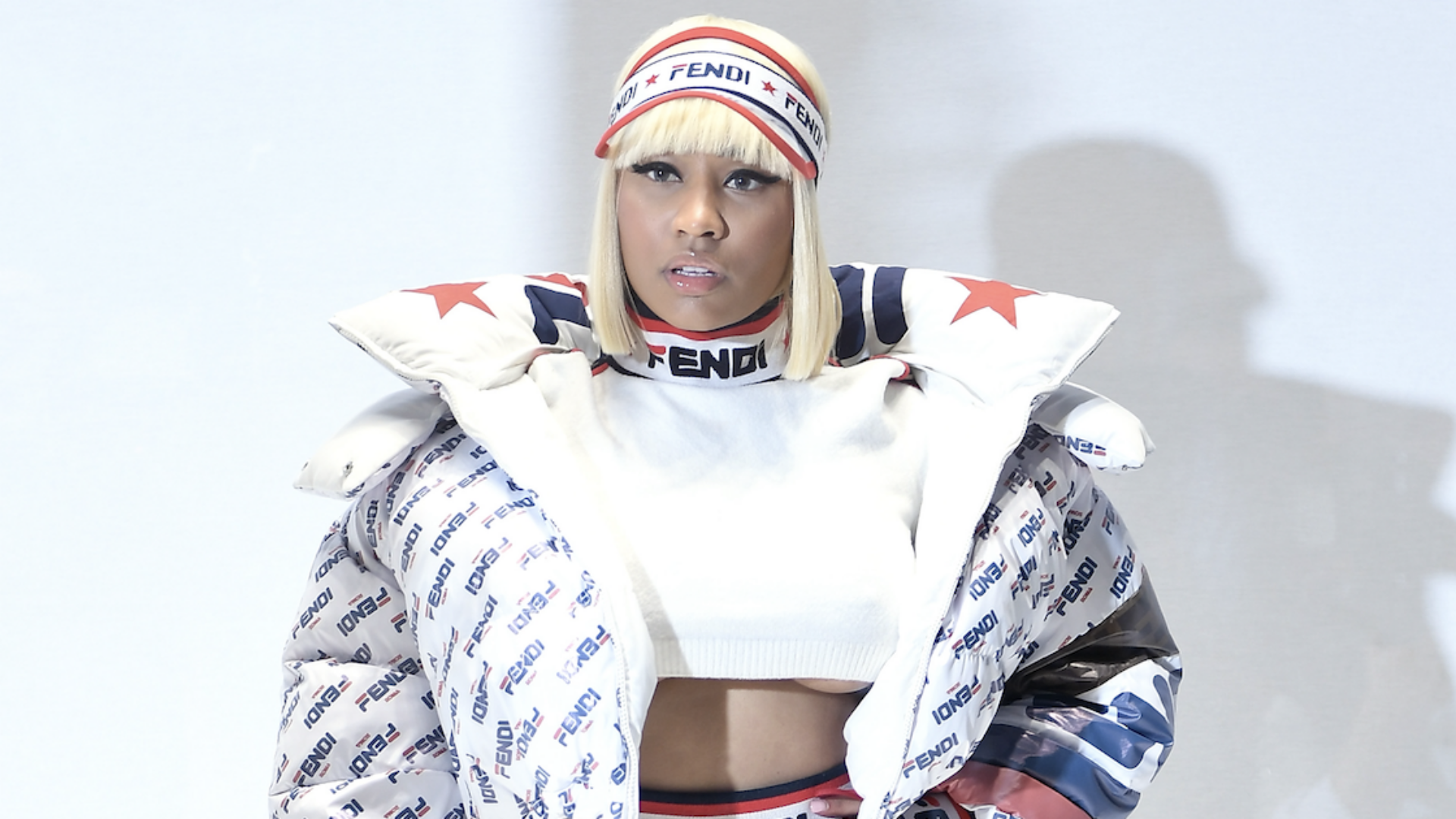 Nicki Minaj's Earrings With Fendi Pay Homage To Around The Way Girl Style
"Bamboo earrings, at least two pair."
Nicki Minaj has never been shy about her love for big brands. After over a year of teasers, Minaj released the Fendi Prints On collection last week. Fans quickly noticed that one accessory in particular melded Fendi's brand with Nicki's New York style: big bamboo earrings.
In April 2018, Nicki Minaj released "Chun Li", the debut single from her most recent album, Queen. The song's rollout made multiple references to the luxury brand Fendi. The rapper has name-dropped big fashion brands since the beginning of her career, so many thought it was a one off. But earlier this year, she announced that she had actually inspired a Fendi collection that honored her taste for high fashion, as well as her around-the-way-girl style. When the Fendi Prints On collection dropped last week, fans noticed a particular accessory that blended the two perfectly – Fendi bamboo earrings.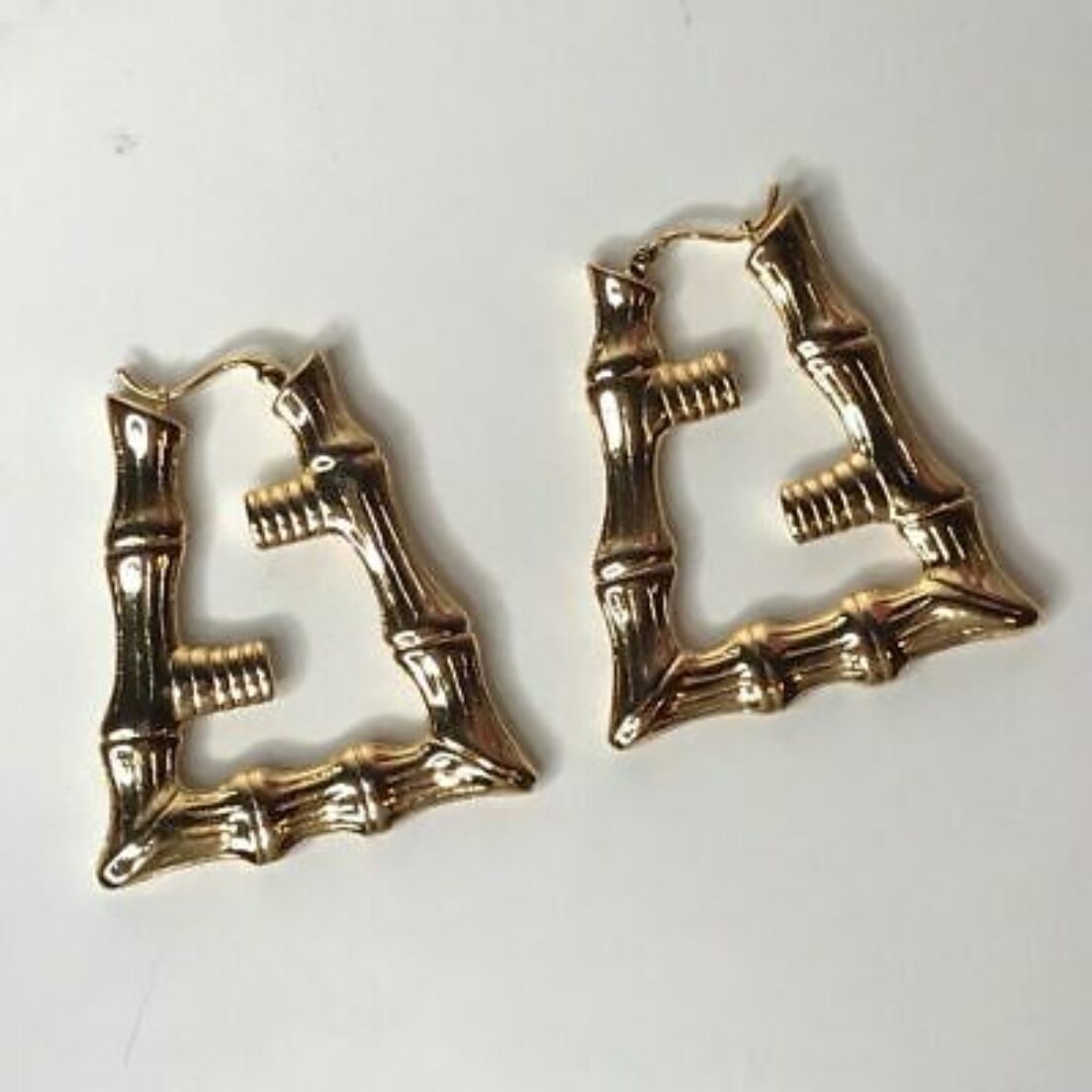 Bamboo earrings have an interesting origin story. Black fashion expert Tanisha Ford writes in ZORA that "the first ones were probably produced super cheap somewhere in Asia and distributed through the Asian-American flea market system, kiosks, and open-air markets." Ford also pointed out that Bamboo earrings swung in the ears of some of the biggest names in rap, like Roxanne Shante and Salt-N-Pepa. These major co-signs helped bamboos became all the rage in New York, where a young Nicki Minaj was growing up in Queens. Twitter user @ASTROXMARAJ pointed out that Nicki rocked bamboos often in the early days of her career, and paid homage to the style with her collaboration with Fendi.
The blending of Fendi's iconic logo and Nicki Minaj's throwback style is a match made in heaven. The collaboration is a statement about Black and brown communities' impact on high fashion and kudos to Nicki for repping the culture.
Photo credit: Instagram