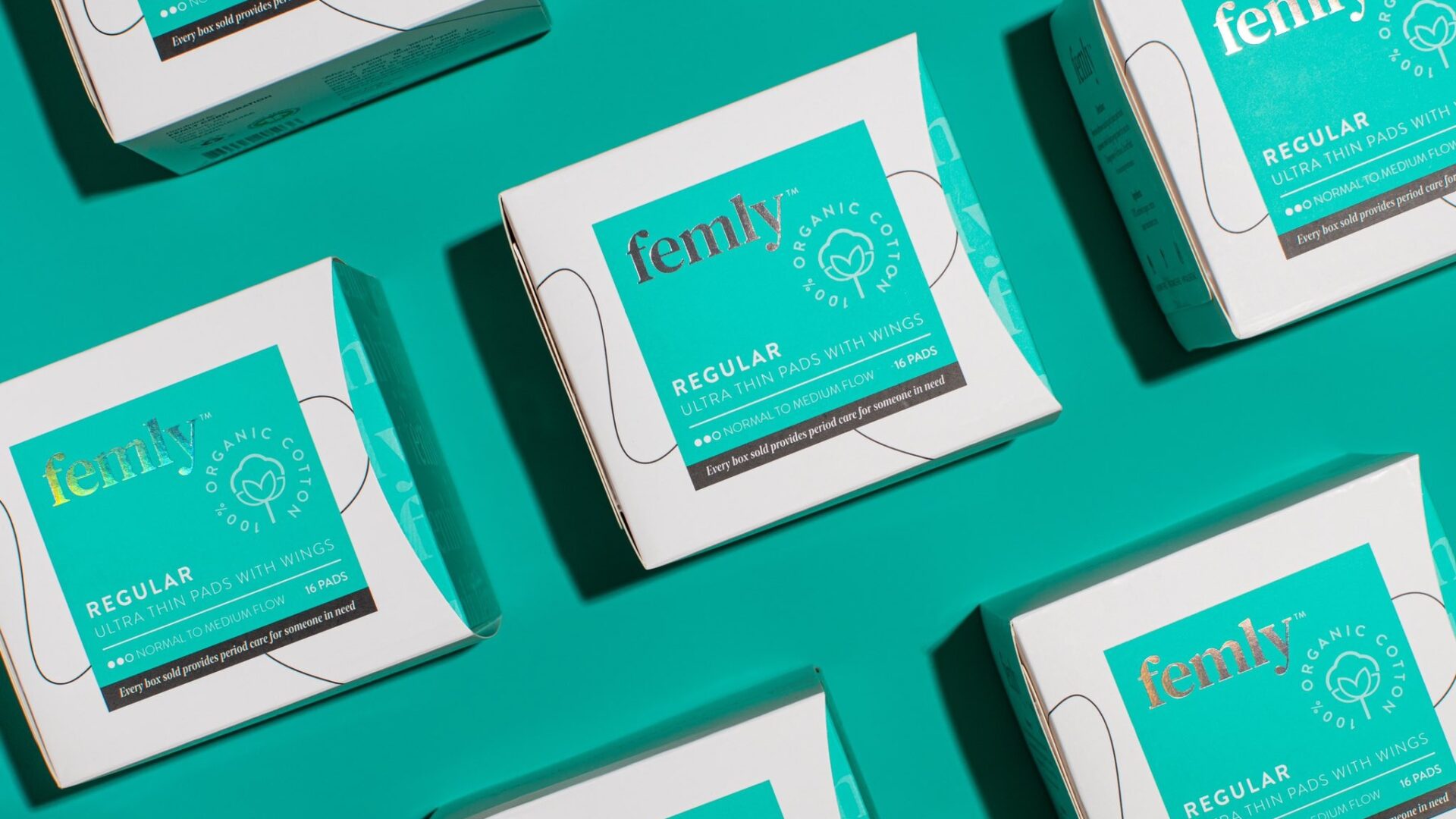 Introducing Femly, The Black-Owned Plant-Based Period Products You Need
Get to know founder Arion Long and her mission to combat period poverty.
Arion Long is the founder of Femly. She was inspired to create a brand that could help support women through the tough experiences that come with their periods and postpartum. Inspired by her own experiences following the stillborn birth of her daughter in May of 2018, Arion wanted to provide support for women that differed from their treatment in most often white, male-dominated medical spaces. 
In an interview with I95 Business, Arion explained how the tragedy of losing her daughter inspired her to build upon her brand. "Losing my baby was undeniably difficult. But Femly is my other baby, so I poured my love into it."
Femly is an all-natural brand that provides quality products, education, and proper eco-friendly waste disposal options. The brand is working to make feminine care products more accessible to those with periods and work to increase awareness to end period poverty. Femly has helped over 25,000 people to date and has no plans on stopping yet.
Period Poverty is defined as a female crisis that affects over 500 million individuals around the world who have inadequate access to menstrual hygiene tools and education. In a national survey of 1,000 menstruating teens, 1 in 5 struggled to afford menstrual products and 4 in 5 either missed or knew someone who missed class time because they couldn't access these products. These struggles can be more prevalent in individuals from lower socioeconomic communities, as government-funded programs such as the Supplemental Nutrition Assistance Program (SNAP) and the Nutrition Program for Women, Infants, and Children (WIC), do not cover the cost of feminine hygiene products. 
Since its founding in 2016, Femly has been dedicated to fighting period poverty and has taken on the challenge of a brand new challenge for the new year — a contactless, free feminine hygiene dispenser that will be stocked with organic menstrual products in thousands of schools, offices, colleges, and organizations, all around the world.
Interested in supporting Femly's mission? You can nominate a restroom and continue to fight for accessible care that is good for both you and the environment. 
Photo Credit: Femly Box